Porsche Coanda and R8G take 24 Hours of Le Mans Virtual pole positions
Porsche Coanda will start first and second on the grid for the 2023 24 Hours of Le Mans Virtual, with R8G Esports heading the GTE category.
The grid has been set for the 2023 24 Hours of Le Mans Virtual, with the manufacturer-backed Porsche Coanda and Romain Grosjean's eponymous R8G Esports sharing the LMP and GTE laurels respectively.
It was a brand new qualifying format, with a 30-minute joint session to kick off proceedings, before the top six from each class progressed to a Hyperpole shoot-out to set the top positions.
Porsche Coanda driver Joshua Rogers shocked the field with a lap 0.7s quicker than the rest of the LMP entries within the opening session.
He was followed by Luke Bennett in the #2 Redline, team-mate Mack Bakkum in third, with Marcell Csincsik for R8G Esports in fourth, reigning champion Jeffrey Rietveld in fifth with the #1 car shared with Max Verstappen and 2020 winner Nikoden Wisniewski the final LMP to make it through for AMG Team Williams Esports.
It meant that Autosport Esports Driver of the Year James Baldwin missed out on the second part of qualifying by just 0.172s, with the #8 R8G Esports driven Ulas Ozyildirim – shared with Romain Grosjean  0.183s further back in eighth.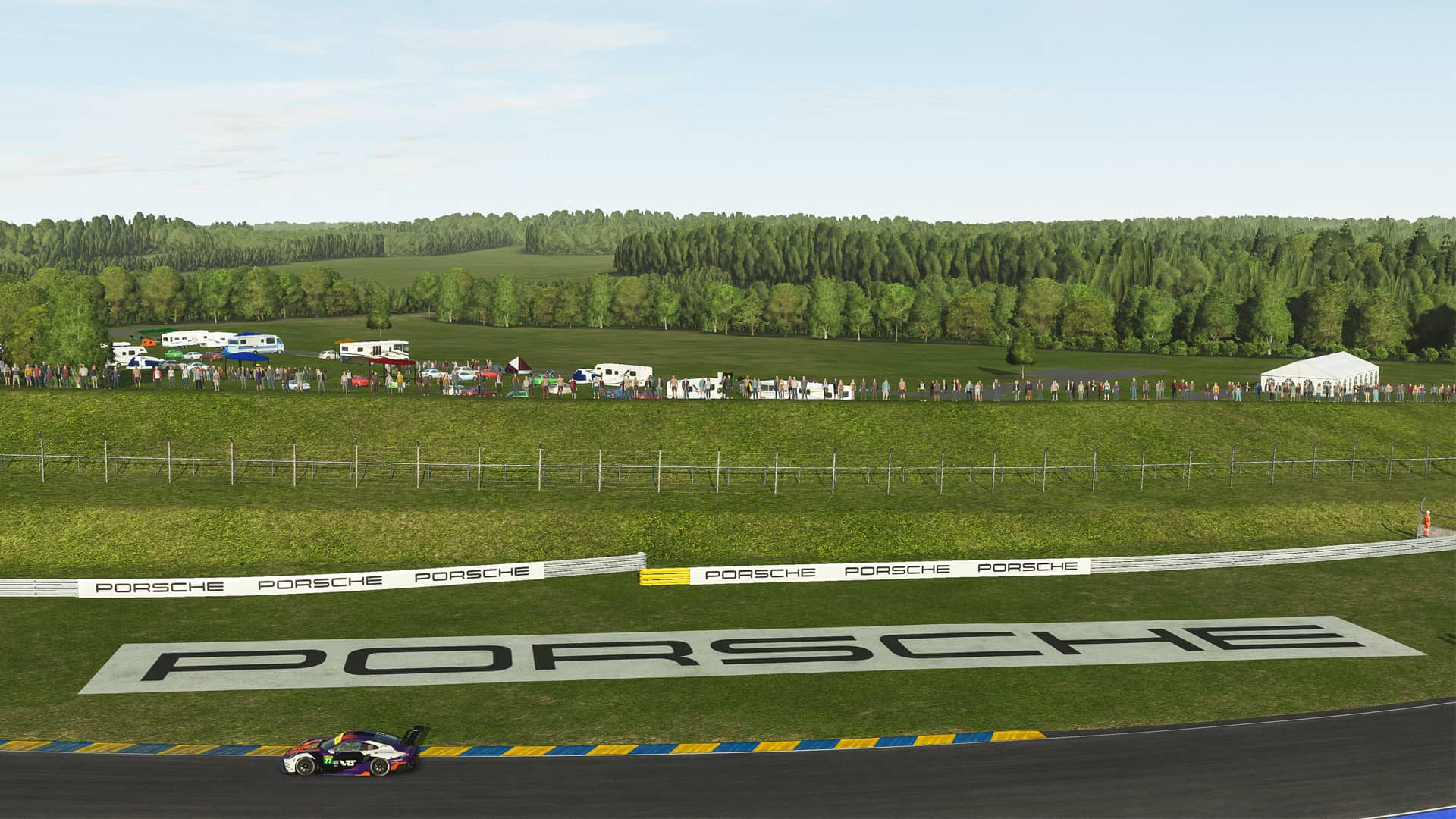 In GTE, there are four different car models in the top four positions, showcasing a close Balance of Performance.
Erhan Jajovski put in a lap right at the end of the opening half an hour to be the quickest in the second class to that point. The North Macedonian in the R8G Ferrari just pipped Charlie Collins from making it a Coanda entry heading both classes by a scant 0.003s.
Prodrive FYRA Esport's Lasse Sørensen made it through in third, ahead of Ibraheem Khan for BMW Team BS+Competition. Kevin Siggy was fifth for BMW Team Redline, the team currently leading the GTE standings, and the driver who has scored five pole positions across the two Le Mans Virtual Series seasons.
Kevin van Dooren scraped into sixth, making it all four Coanda cars across the two classes into the Hyperpole shootout. Muhammed Patel was the first not the make it through in seventh with the MAHLE BMW shared with Michele D'Alessandro, Jimmy Broadbent and Beitske Visser.
With both classes on track at the same time, there were some incidents as drivers tried to find clear laps.
Le Mans Virtual Cup champion Shaun Arnold made contact with Khan's BMW around the Porsche Curves, but both vehicles were unscathed, despite a wild spin for Arnold. Perhaps more significantly, GR Esports' Adam Maguire crashed into Pescarolo's Darius Andrei who sat on the apex at Virage Ford.
After a content-creator All Stars race in Porsche 911 GT3 Cups for light entertainment, the final 15-minute session began. The limited time meant just two flying laps for the LMP runners and one in GTE.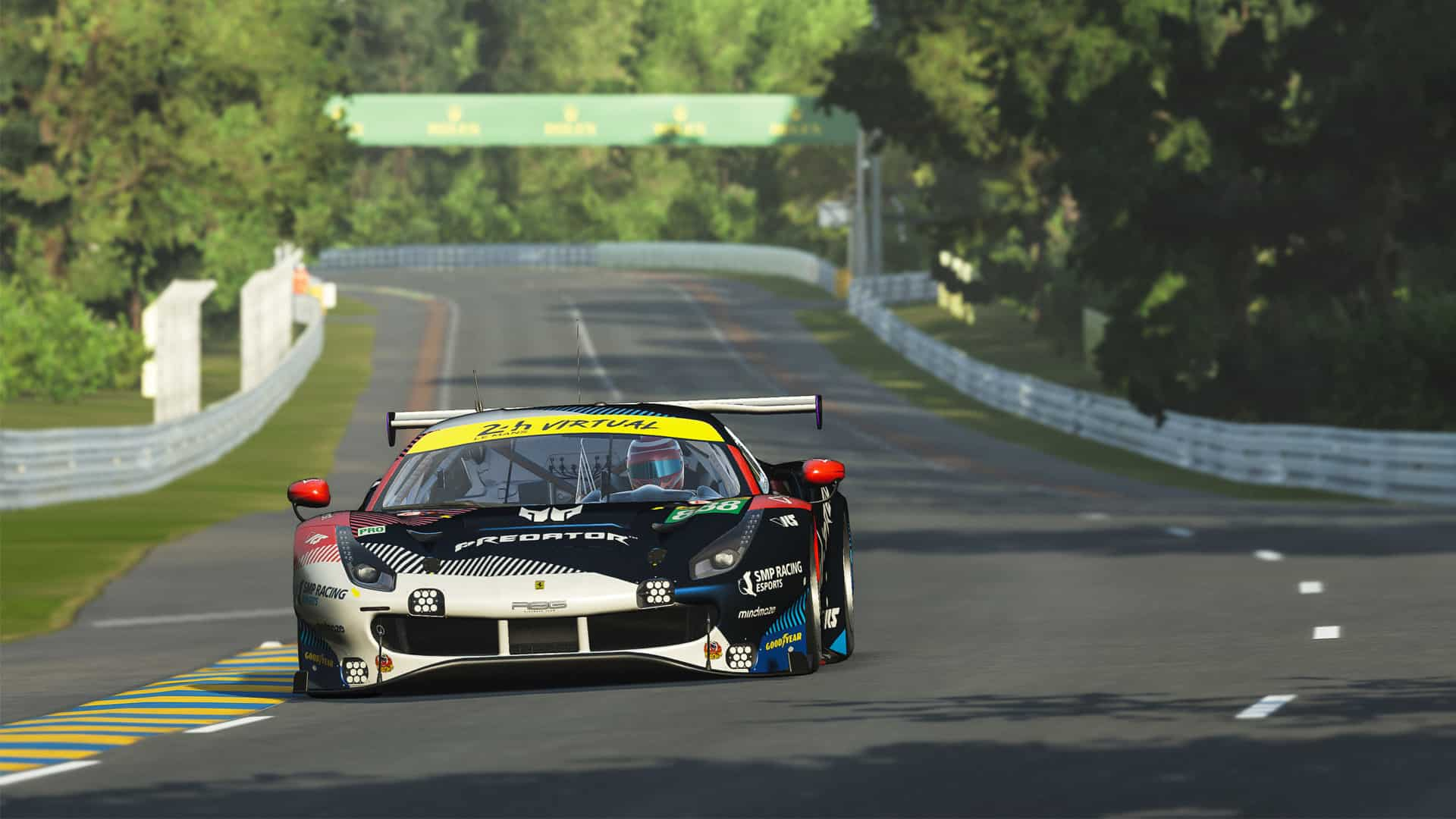 Both Redline cars set the early pace, but were quickly usurped by the flying Porsches, two-time Porsche Esports Supercup champion Rogers backing up his scintillating early pace with the quickest time in Hyperpole, 0.2s ahead of team-mate Bakkum.
Then came the Redlines, Bennett ahead of Rietveld, ahead of Csincsik and Wisniewski.
In GTE, regular top qualifier Siggy didn't grab the pole position, with Jajovski 0.2s quicker. Coanda wasn't quite as dominant in this category, lining up third and fifth thanks to Collins and van Dooren respectively. In between sat the Aston Martin of Sørensen.
Khan, meanwhile, didn't complete his lap. Third quickest through sector two, a slow third section meant an aborted lap off-camera.
With the grid set, the race starts on Saturday 14th January at 1 pm GMT / 2 pm CET / 5 am PT / 8 am ET and will end 24 hours later on Sunday 15th January. Live coverage can be viewed on the Traxion.GG YouTube channel.
24 HOURS OF LE MANS VIRTUAL 2023 LMP QUALIFYING RESULTS
1. #20 Joshua Rogers – Porsche Coanda – 3:21.392
2. #23 Mack Bakkum – Porsche Coanda +0.200
3. #2 Luke Bennett – Team Redline +0.283
4. #1 Jeffrey Rietveld – Team Redline +0.396
5. #8 Marcell Csincsik – R8G ESPORTS +0.556
6. #53 Nikoden Wisniewski – AMG Team Williams Esports +0.562
24 HOURS OF LE MANS VIRTUAL 2023 GTE QUALIFYING RESULTS
1. #888 Erhan Jajovski – R8G Esports – 3:46.394
2. #71 Kevin Siggy – BMW Team Redline +0.204
3. #77 Charlie Collins – Proton Coanda Esports +0.237
4. #95 Lasse Sørensen – Prodrive FYRA Esport +0.443
5. #88 Kevin van Dooren – Proton Coanda Esports +1.005
6. #89 Ibraheem Khan – BMW Team BS+COMPETITION – DNQ