Ferrari Vision GT, a futuristic design manifesto for Ferrari's road and racing cars
Feast your eyes on the Ferrari Vision Gran Turismo: Maranello's first ever car designed specifically for the virtual motor sport world
The result of a partnership between Ferrari and the Gran Turismo™ video game series, the spectacular Vision Gran Turismo is a futuristic single-seater sporting a more extreme version of the V6 engine adopted on the 296 GTB, 296 GTS and 296 GT3 and that also powers the new Ferrari 499P hypercar that will be seen at Le Mans next year.
In fact, Le Mans and the endurance races of the past were a big influence in the designing of the VGT9, with the legendary Prancing Horse prototype cars having won the famous race outright nine times between 1949 and 1965.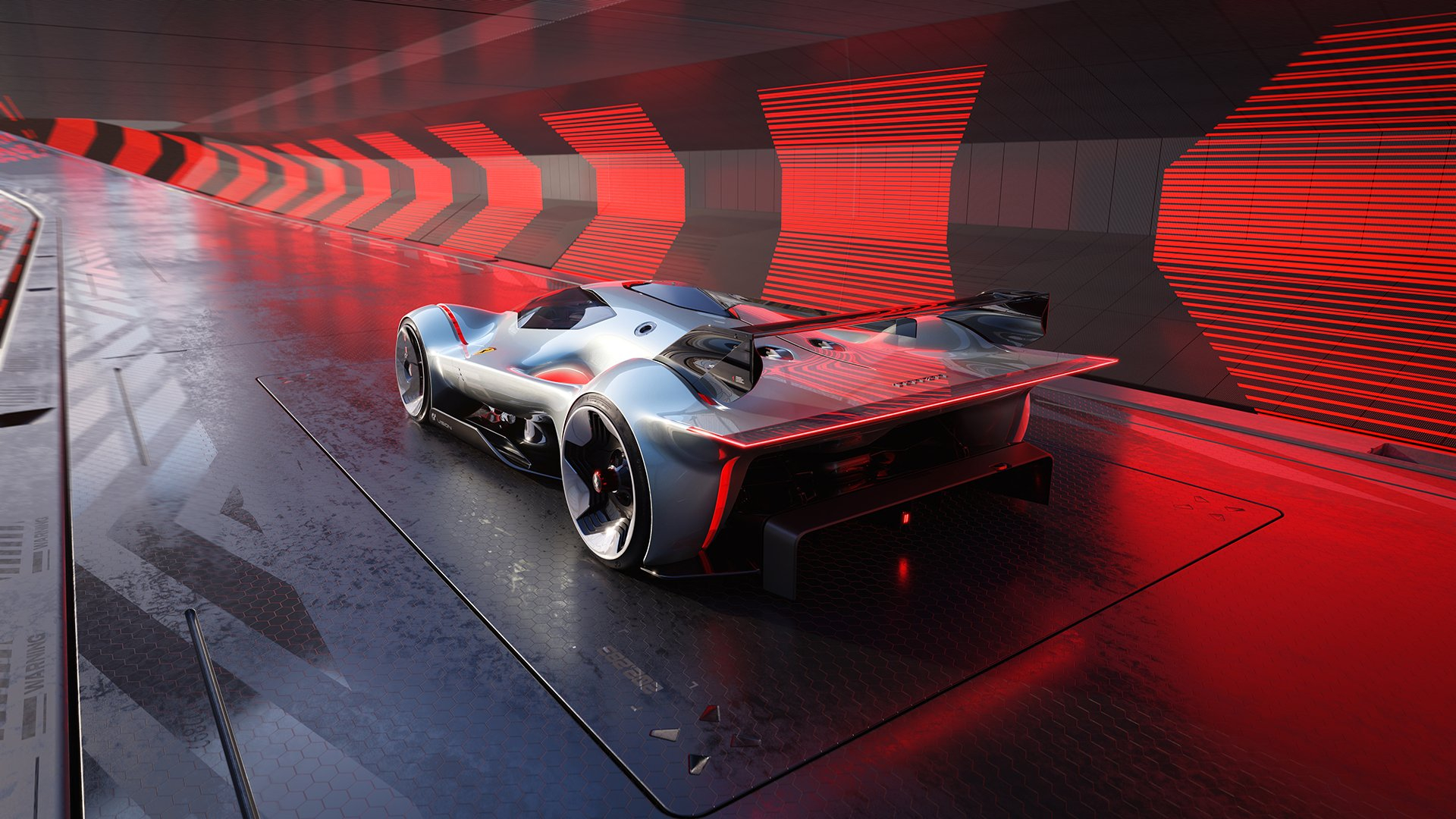 In this, the 25th year of the Gran Turismo™ video games, Ferrari was tasked by the smash-hit series founder Kazunori Yamauchi to "Design your rendition of the ideal GT for us." The result is jaw-dropping, and sure to be one of the most popular vehicles in the game. 
The Vision Gran Turismo is designed to be incredibly aerodynamic, with the rear wing, diffuser and air vents on the wheelarches all carefully designed to give as much downforce as possible, while a 3 litre, V6 hybrid engine combines with three electric motors to provide a massive 1356cv.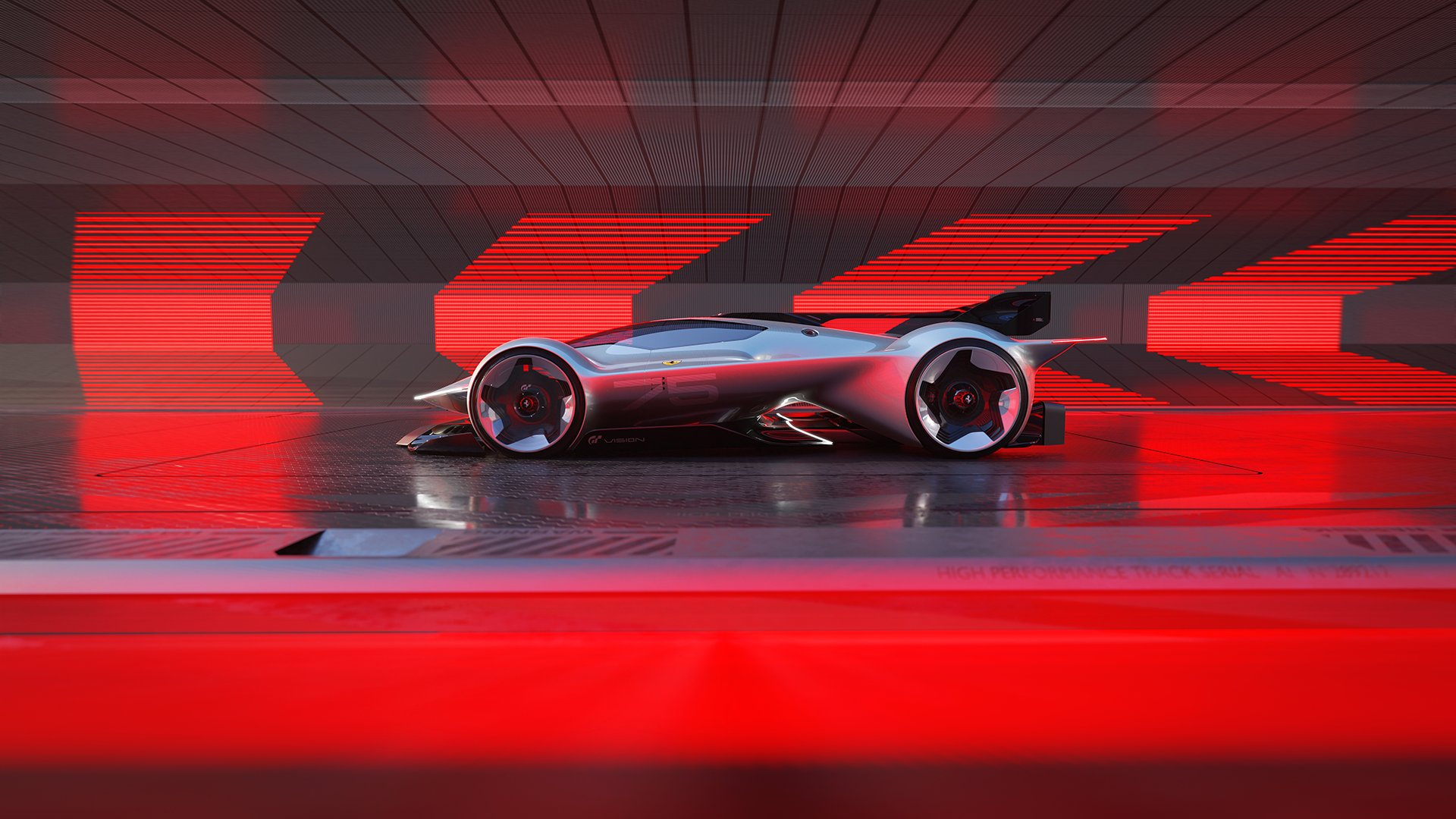 Inside the car, the focus is on the driver, while hi-tech, transparent materials echo the exterior see-through engine cover with the more complex make-up of the steering wheel components on display.
The new Ferrari is bound to be a huge hit with fans of Gran Turismo™ 7, with the model available to all users of the game from December 23 this year. However, one lucky winner of a special in-game campaign quiz will receive the Ferrari Vision Gran Turismo as a gift as early as December 15. That's the date the concept car will also be installed alongside other one-off cars at the Ferrari Museum in Maranello.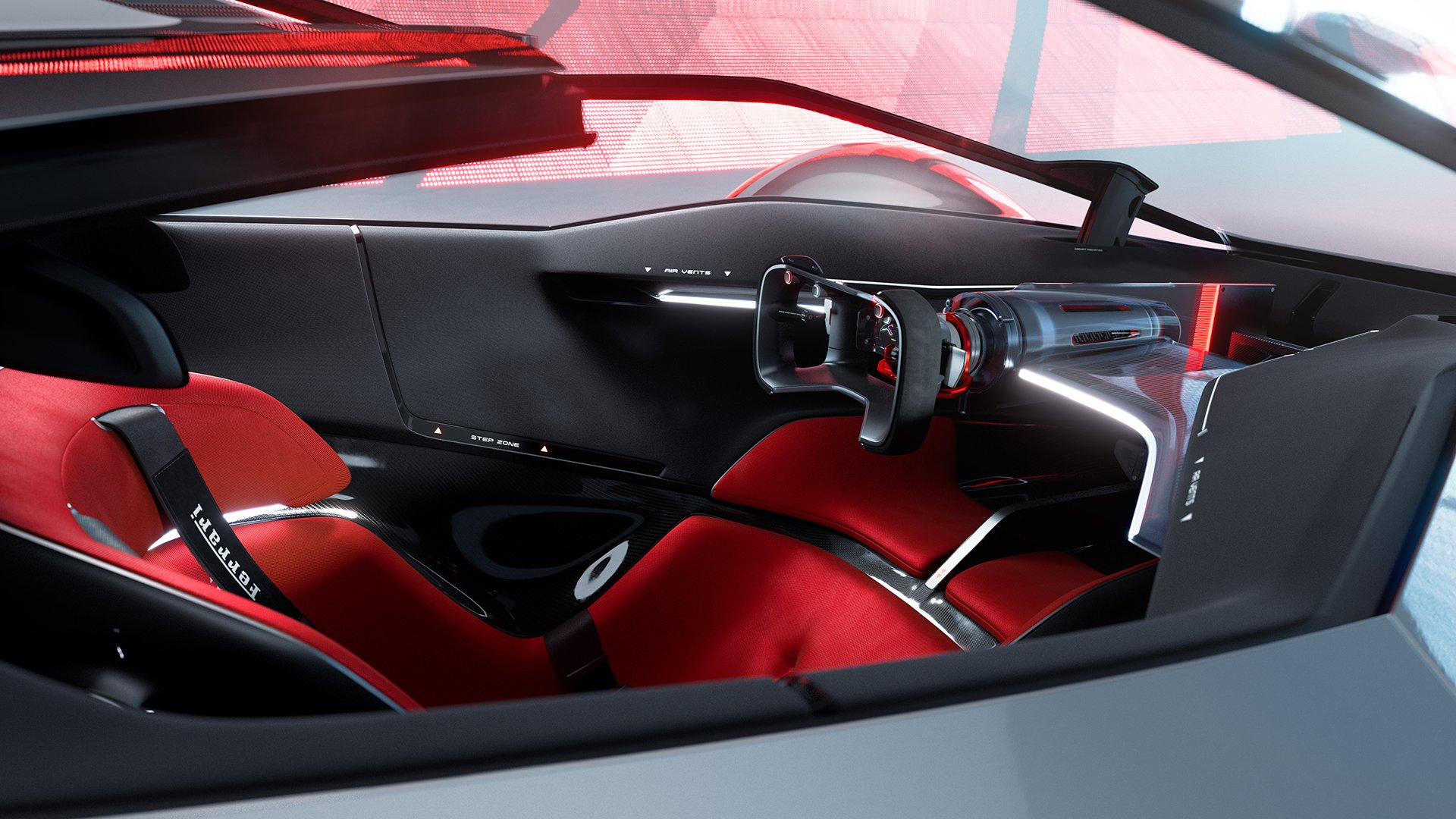 Ferrari's Design Director Flavio Manzoni said of the project: "The collaboration with Gran Turismo™ represented a possibility of giving life to a unique project that was developed within the Advanced Design department of our Styling Centre. We wanted to create a vision of the future designed without constraint, but born from Ferrari's unrivalled understanding of engineering, aerodynamics and future technologies, and deliver it into the digital world for a whole new audience to experience.
He continued: "With such freedom, designing the Ferrari Vision GT allowed us to create a style manifesto for the future of the marque; explore new languages and push the boundaries in all areas to produce a totally unique vehicle that we are confident the Gran Turismo™ audience and all Ferraristi will enjoy."