Yannick Dalmas: "I took out my earplugs to enjoy the melody of the V12"
Back at the wheel of a McLaren F1 GTR on the Le Mans 24 Hours circuit, the four-time winner of the Sarthe double-header didn't hold back his pleasure.

When, almost 30 years ago, Paul Lanzante asked him to drive a McLaren F1 GTR at the 24 Hours of Le Mans, Yannick Dalmas had to think twice. It took him two test sessions before he gave his approval. Even then, he was somewhat sceptical when he went to La Sarthe. The rest is history. The weather got in the way and this car - which the brilliant Gordon Murray only entered in competition after giving in to pressure from the likes of Ray Bellm and Lindsay Owen-Jones - became a legend...
The 01R chassis that won in 1995 withYannick Dalmas / JJ Lehto / Masanori Sekiya is hardly ever driven any more. "I just did a short demonstration run a while ago," confided the Frenchman. "It was just a stroll". But the 06R which finished third that same year in the hands of Andy Wallace / Derek Bell / Justin Bell is in perfect running order, and in the livery it wore in 1996, when it made its second appearance at Le Mans. Prepared by Lanzante himself, it recently arrived in the La JER collection.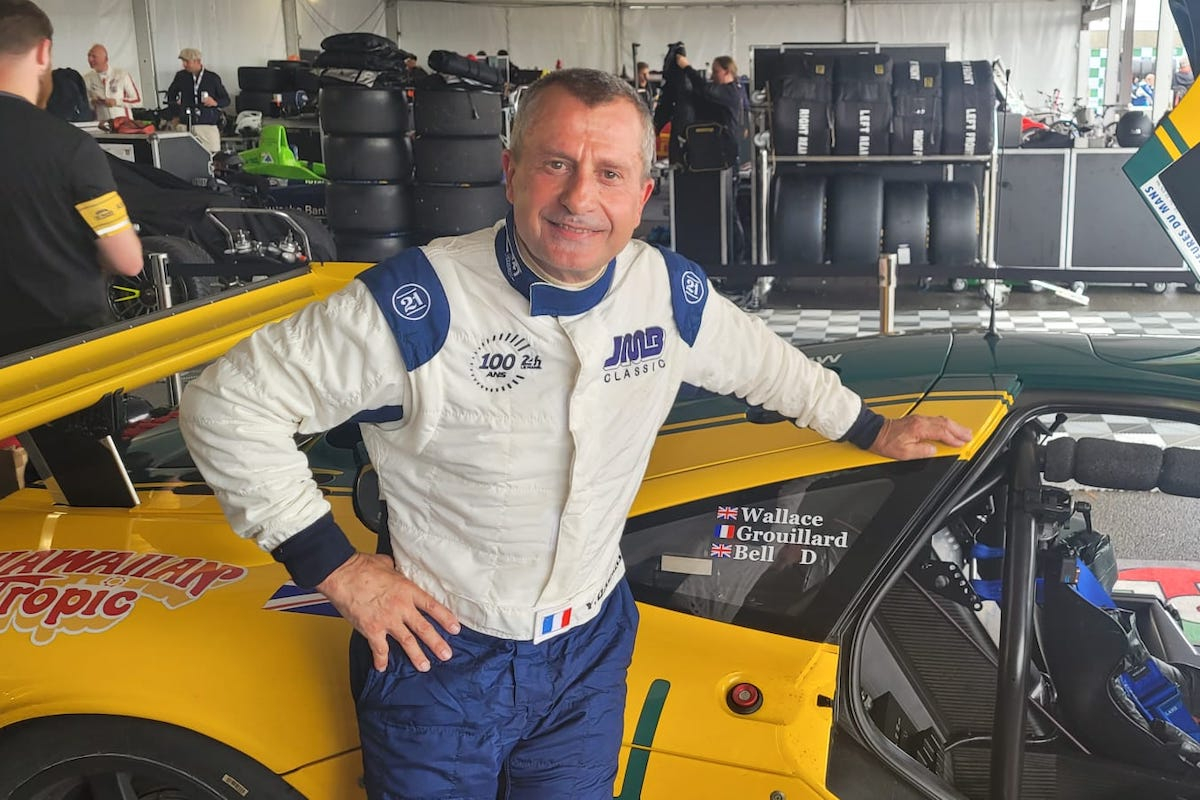 Ironically, it was in this car, which he raced against in 1995, that Yannick took part in the Endurance Racing Legends round organised during the 2023 edition of Le Mans Classic. "Some time ago, the owner - who is a friend - said to me: listen, it's McLaren's birthday, and even if it's not yours, it would be a nice wink," Yannick told us. "How could I refuse? And it's funny that it's the one that gave us the most trouble... So obviously I said yes, even though I'm a rookie at Le Mans Classic (Laughs)". A rookie with a lot of experience. Now aged 62, the current WEC driver advisor took part in the 24 Hours of Le Mans 12 times between 1991 and 2002.
You'd have to be mad to turn down such an opportunity. "Particularly as, apart from the short demonstration run I mentioned earlier, I'd never really had the chance to drive an F1 GTR again since our victory in 1995," adds Yannick. "I remember it being a difficult car to drive, with heavy steering, a lot of body roll and a complex gearbox. We suffered because it demanded a lot of attention and concentration. Mentally, it was complicated. We really had to get to grips with it..."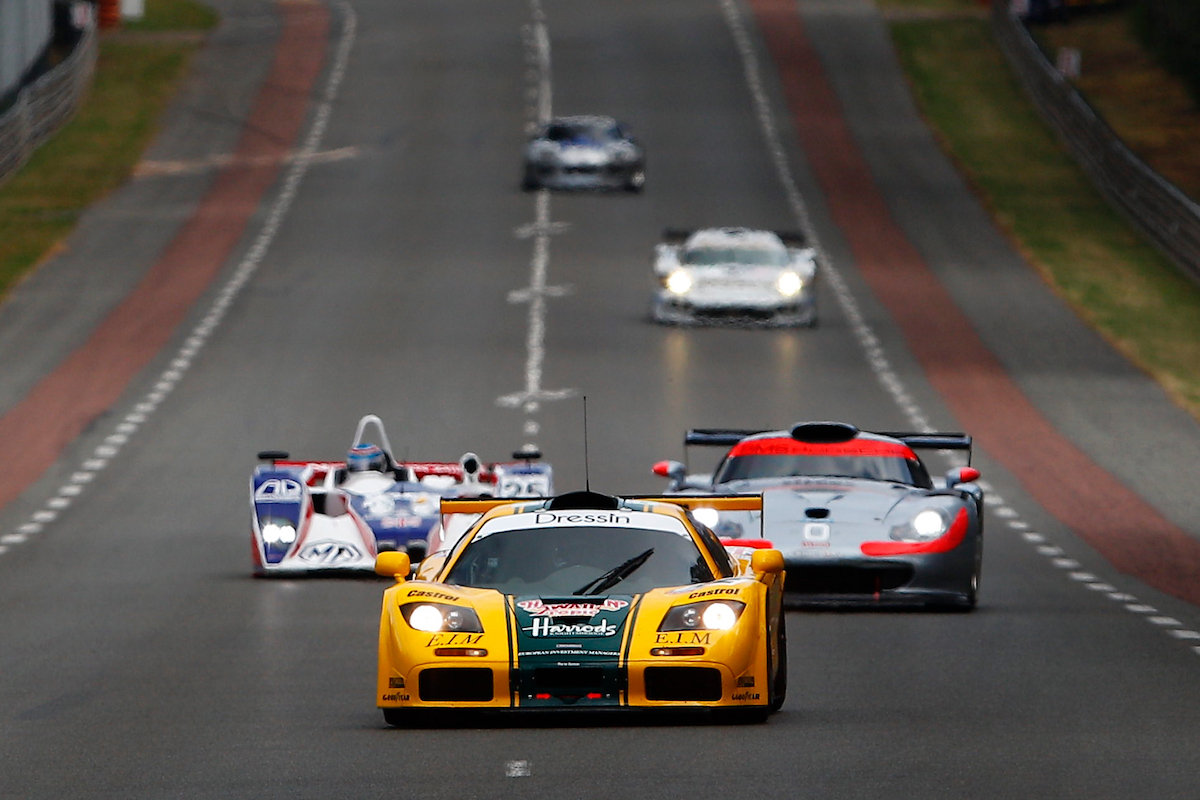 And eighteen years later, what's the situation? "I've rediscovered the same sensations," he laughs. "I'm so exhausted that I had to stay on my toes to make sure I don't spin out. How many times I've found myself a bit sideways when re-accelerating... And I was very careful in the braking zones on the approach to the two chicanes, because the stability wasn't the same as in 1995, with settings that were inevitably less optimal. At the same time, I say that because it was so long ago...  But all the same, I was on the back foot and obviously not looking for performance."
Were you really? "In fact, before the start of the first race, Paul and I (Lanzante, who was already managing his Kokusai Kaihatsu team in 1995) decided that it might be a good idea to keep the rain tyres," explains Yannick. "We were the only ones to have done so, so I was a little frustrated when the race directors decided to wave the red flag...". You can't change things.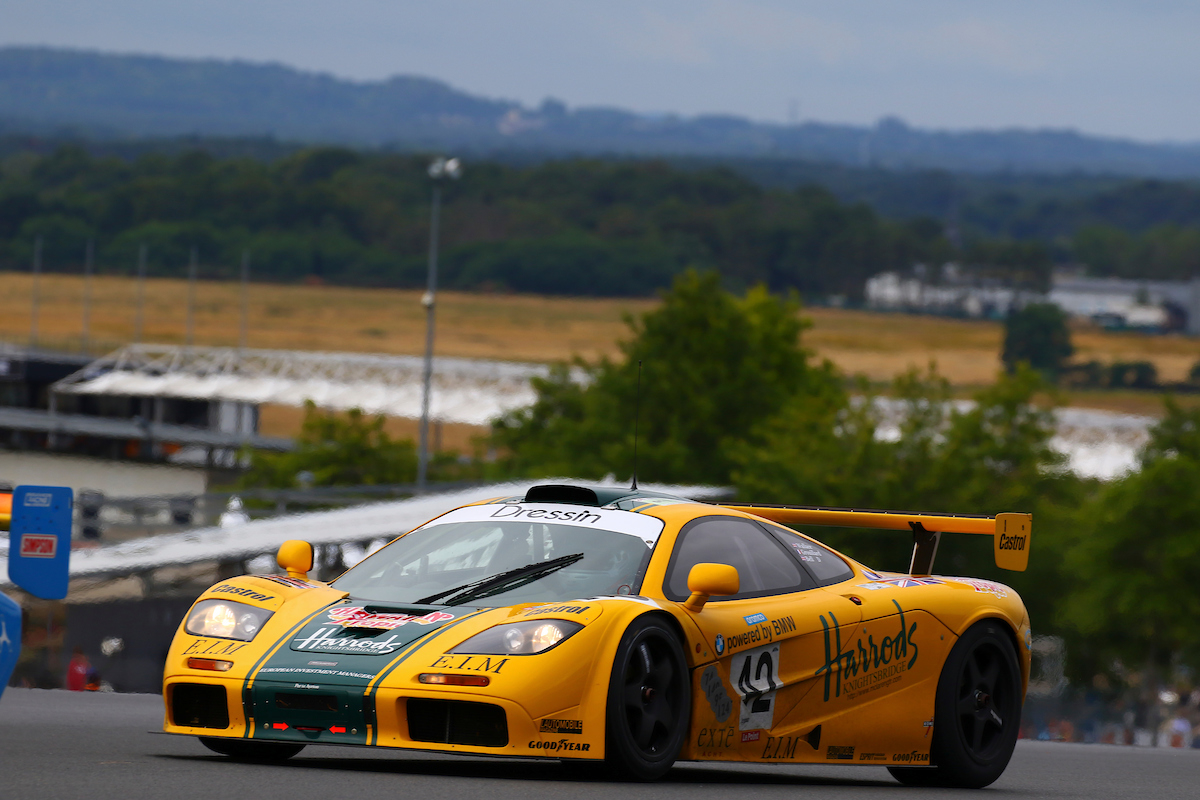 And for good reason, the Franco-British pair had once again been right... as in 1995. "When the race started behind the safety car, in the rain, countless images surfaced," he admits. "Because the 1995 edition was really Dantesque, and that's what enabled us to win. In the dry, we were clearly slower than the prototypes. Combined with our ability to take care of the car, that's what enabled us to win the race."
Yannick pauses for a moment, pats the hand of one of the drivers with whom he fought during the race, then continues with a huge smile. "Yes, I suffered," he says. "But that central drive, what a thrill. And that engine, what a jewel! I couldn't help but remove my earplugs a little to enjoy the melody of the V12. Yes, it wasn't my car, but it didn't matter, I loved it...".
So did we Yannick, so thank you!