Carlos Tavares : Peugeot at Monza "without any particular ambition"
Present at Le Mans Classic at the end of last week, the Stellantis boss talks about his presence in the Sarthe... but also about the debut of the Peugeot 9X8 in the WEC at the 6 Hours of Monza, this weekend.
Everyone knows how much Carlos Tavares loves motorsport. The Stellantis CEO - recently seen at the 24 Hours of Nürburgring - made the trip to the Sarthe at the end of last week, for Le Mans Classic. We saw him behind the wheel of a 1972 Chevron B21. But he also completed a lap at the wheel of a 1968 Alfa Romeo 33/2. This was an opportunity to talk about his love of old cars, but also the Peugeot 9X8, which will make its debut in the World Endurance Championship this weekend at the 6 Hours of Monza. 
What do you think of the atmosphere at Le Mans Classic? It is, above all, an atmosphere of enthusiasts. It's pretty incredible the crowd we see here at Le Mans Classic. It's an event that celebrates history, a history that is used to build the future, whether it's technological, sporting or industrial. I am very happy to be here to drive this beautiful Alfa Romeo 33/2, which won its class here in 1968, at the time in the hands of Mr. Galli and Mr. Gunti (Nanni and Ignazio, who also finished 4th overall). I will have the honor and the privilege to drive this car.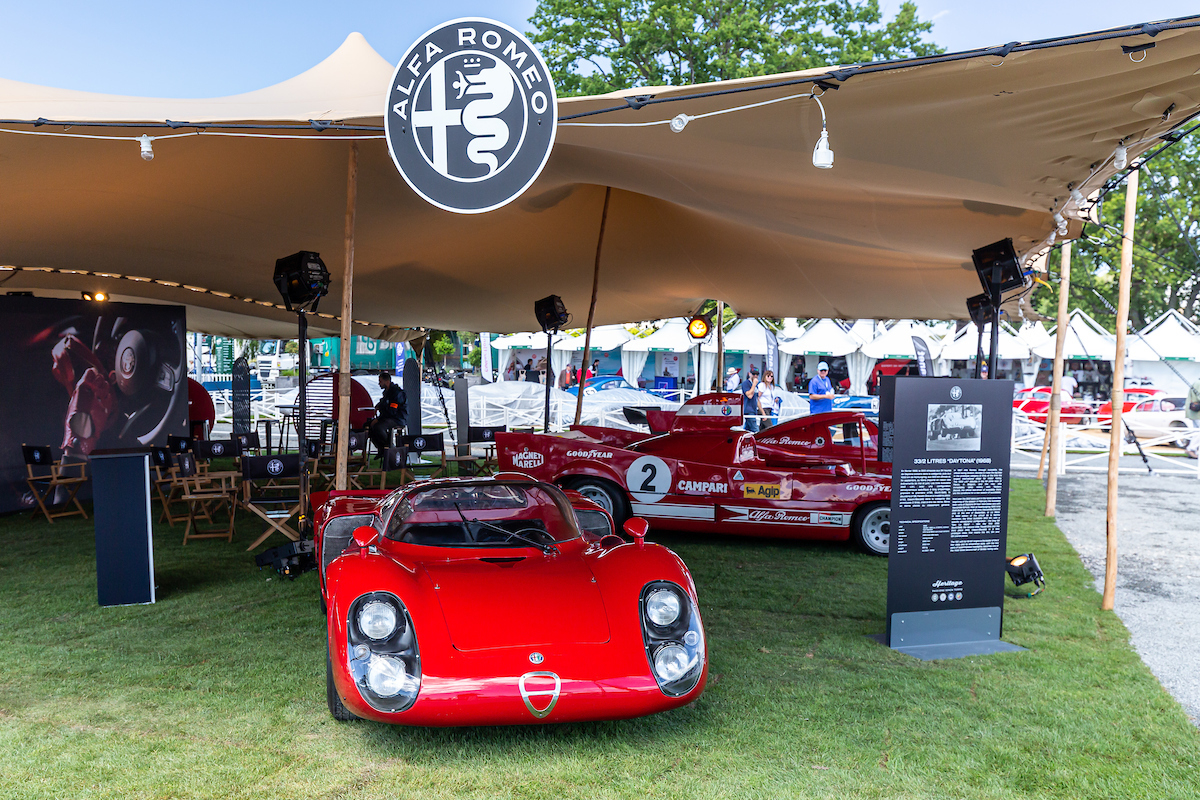 Do you consider Le Mans Classic as a showcase for Stellantis? We have Italian brands, premium brands, luxury brands. Alfa Romeo, Maserati, French, American, German brands... It is therefore difficult not to find what you are looking for at Stellantis. But obviously today we are here for Alfa, and in particular the launch of the Tonale, in its hybrid versions in particular, which are exposed here.
The Chevron B21 runs with synthetic fuel. Is this the future for classic cars? From a purely scientific point of view, it's interesting, because if you think about it from the well to the wheel, it's a technology that allows you to reduce emissions by 80%, but for the moment it's still too expensive, and the Stellantis group will soon announce that its engines are compatible with these kind of fuels. This will be announced very soon. We believe that this is a scientific opportunity that deserves to be explored. Afterwards, it is up to the oil companies to demonstrate that from the well to the wheel, they are able to capture the carbon that is then burned in combustion engines. But overall, it can save 80% and if it avoids investing in excessively expensive infrastructure, it could be an interesting technology, even a transition technology that will allow us to [reconsider] the supply of electricity, the price for consumers, and the affordability of freedom of movement for all our citizens. 
What are Peugeot Sport's ambitions at Monza this weekend?  We are going to Monza to test the car, as these three 2022 races are intended to prepare our real return to the world championship in 2023, and in particular here in Le Mans, for the centenary. I am already giving our fans a date. We will start at Monza next week to test the car and gauge our performance against our main rivals, so we have no particular ambition other than to get the team and the machine up to speed and to find our strong points but also our weak points which we will obviously have to correct.