Pascal Witmeur had the 'Kickers' attitude at Le Mans in 1982
Pascal Witmeur has six starts in the 24 Hours of Le Mans, the first in 1982 in a Rondeau M382. An experience he has not forgotten 30 years later.
What can Rondeau, Kickers, Plastic Bertrand and the 1982 Le Mans 24 Hours have to do with each other? I'll give you the answer : Pascal Witmeur. That year, the Belgian discovered Le Mans at the wheel of a Rondeau M382 with Christian Bussi and Bernard de Dryver. Just like his character, Pascal Witmeur experienced some incredible things on his debut in Sarthe, a race that ended in 15th place. How could it be otherwise ?
How did you get to the 24 Hours of Le Mans ?
"At that time, I was driving everywhere as a dilettante. Since the 1969 24 Hours of Le Mans and the start of Jacky Ickx, I had had a kind of shock in addition to Michel Vaillant. In 1982, I came across an ad in a magazine that a certain Christian Bussi, who had bought a Rondeau, was looking for a driver for Le Mans. He was supposed to drive with one of his Swiss friends who finally withdrew. So he was looking for two drivers and Bernard de Dryver joined the adventure. The price was not huge, we are talking about 25 to 30 000 euros with a lot of space to put sponsors on the Rondeau. I found Kickers, a French brand which had a base in Belgium. Plastic Bertrand, the Belgian singer, also participated in the adventure."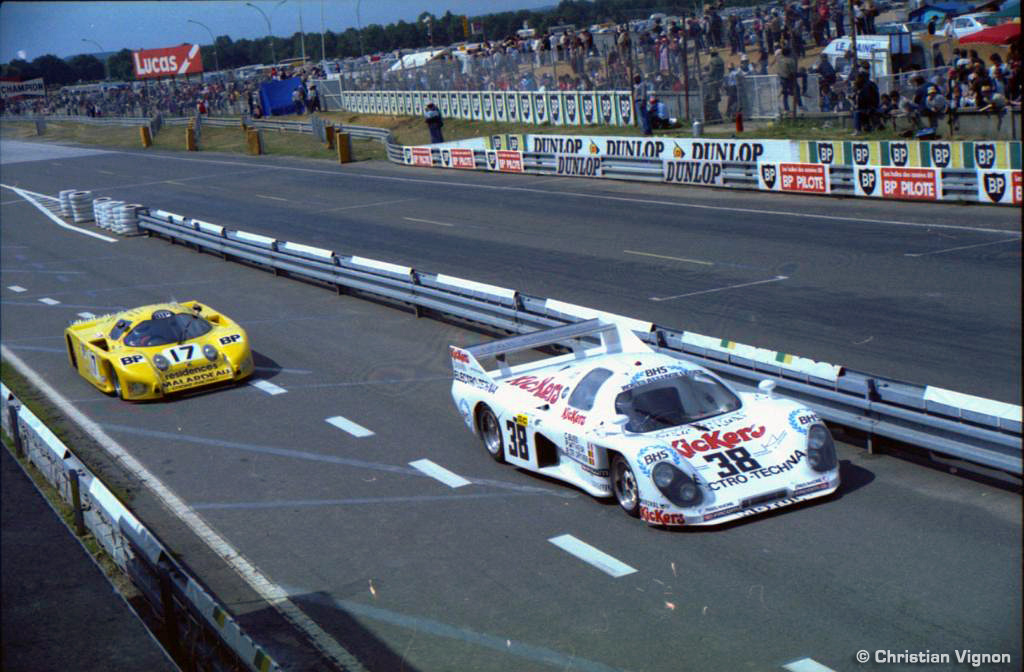 So you arrived at Le Mans without any experience...
"I arrived with my stickers at the scrutineering when the car's livery was not finished. Kickers provided ¾ of the budget but between the signing of the contract and Le Mans, the brand had financial problems. To top it all off, Kickers France had asked me if I would be interested in having a "kickerised" car for the 24H week, which I accepted. On my way to Le Mans, I made a diversion to Kickers. It was 5 am and I had to leave my little Autobianchi to pick up a car with the key hidden on the right rear wheel. When I arrived, I was shocked because the car was the one used in 1981 during the Tour de France. I drove this improbable thing to the Jacobins and into the paddock. The car broke down on Friday, which was not to my displeasure."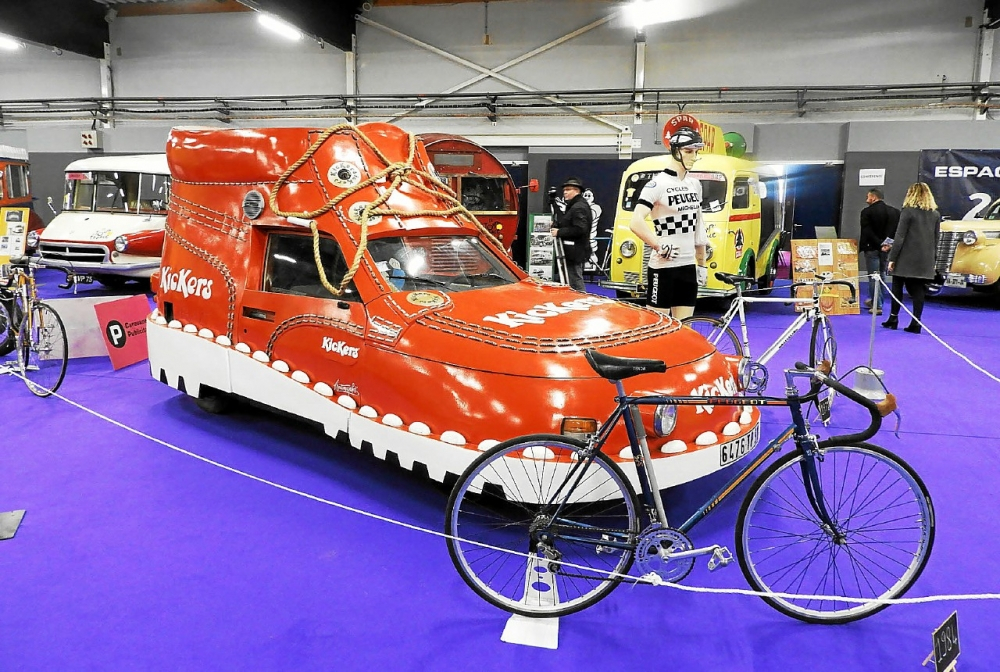 And your discovery of the circuit?
"I took the wheel during the second session to discover the circuit. After four laps, I came in and Christian Bussi opened the door and said to me: 'do you have a story with the number 8?' I didn't understand a word he said. In fact I had done 4.28, 4.18, 4.08 and 3.58."
Did the race go smoothly?
"Not really, even if at one point we were close to the top 10. Christian didn't drive much because he was looking after the car. During the night I went for a stint and the clutch broke when I left the pit. I couldn't go backwards, so I had to do a lap like that. I leave the pits as best I can, but not without nearly harpooning Michele Alboreto who was returning to his Lancia. I saw the red light at the exit of the pits and I said to myself 'if I stop, it's over'. So I started to zig-zag to gain time and the light turned green. I go in on the next lap to fix it. The clutch release bearing was broken. Christian Bussi, who was hot, threw the part into the back of the pit in anger. I was still in the car wondering what was going on."
All I had to do was change the stopper and set off again...
"It's a bit more complicated... The team went to Rondeau to get a new part, but they didn't have the part. So we had to look for the part that had been thrown out of anger in the pit to see if it could be repaired. Thirty minutes were lost in finding it. This Rondeau was incredible with its tubular chassis. As time goes by, I think you must have been crazy to drive that. It looked like a 550 horsepower Fun Cup. It vibrated so much that you could lose a mirror and you had things falling into your lap in the middle of a stint."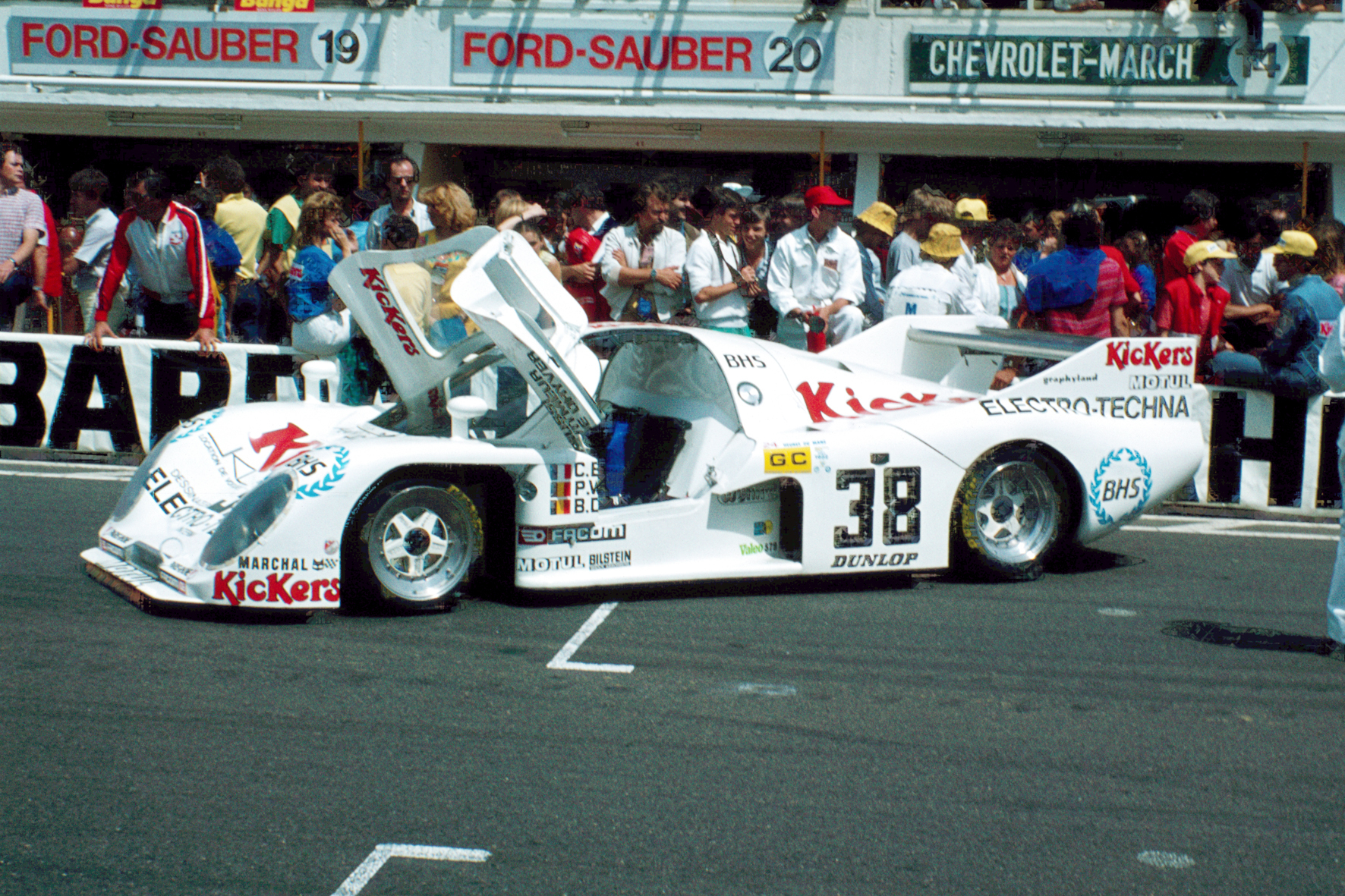 Do you have good memories of this edition ?
"I was pleasantly surprised by the way the traffic was managed. When Jacky Ickx arrived, he changed his headlights and waved to you when he passed you. When Hans Stuck arrived, you felt like it was the end of your life. They were still going 350 km/h, those cars. On the Mulsanne bump, the car would lighten up a bit, which was orgasmic, I must say. When I was back in the pitlane, as I was driving faster and faster, I thought I was really on top. The problem was that I hadn't seen the rear wing had collapsed. I understand why I was going faster and faster."
Then there was the 1000 km of Spa with the same Rondeau...
"Christian Bussi invited me to drive at Spa. Kickers Belgium had set up an operation by displaying the car in a shop. People could sit in the car and receive a small present saying that they had sat in a 24 Hours of Le Mans car. It was an incredible crowd ! In 1983, I took part in the 24 Hours of Le Mans again with the same chassis, this time with Jean-Paul Libert and Daniel Herregods."