WEC / Sebring - Antonio Fuoco (Ferrari) : "Taking pole position is truly unbelievable"
The official Ferrari driver could not believe it last night when he gave the 499P an early pole position. But in the race, the challenge will be quite different.
1'45.067 was all Antonio Fuoco needed to cover the 6.019 km of the Sebring Raceway. This was enough to relegate the two Toyota GR010 Hybrids to 0''214 and 0''481 respectively, as well as his team mate Alessandro Pier Guidi, fourth in the other 499P, to 0''807.
➡️ WEC - Fuoco claims sensational pole position on Ferrari AF Corse 499P debut at Sebring
The 26 year old Italian could hardly believe that he had just given Ferrari its first overall pole position in the World Endurance Championship since Arturo Merzario's 312PB at Le Mans in 1973.
"Taking pole position is truly unbelievable" he said. "I want to thank the entire team involved here and at Maranello for the extraordinary effort of the last eight months. I am proud of all of them, and I can't wait to compete. Tomorrow, we will set off from pole position and try to do our best, knowing that the race will be long and will run on a track like Sebring that is very demanding for the car. Given the high afternoon temperatures, tyre management will be a crucial factor in the race".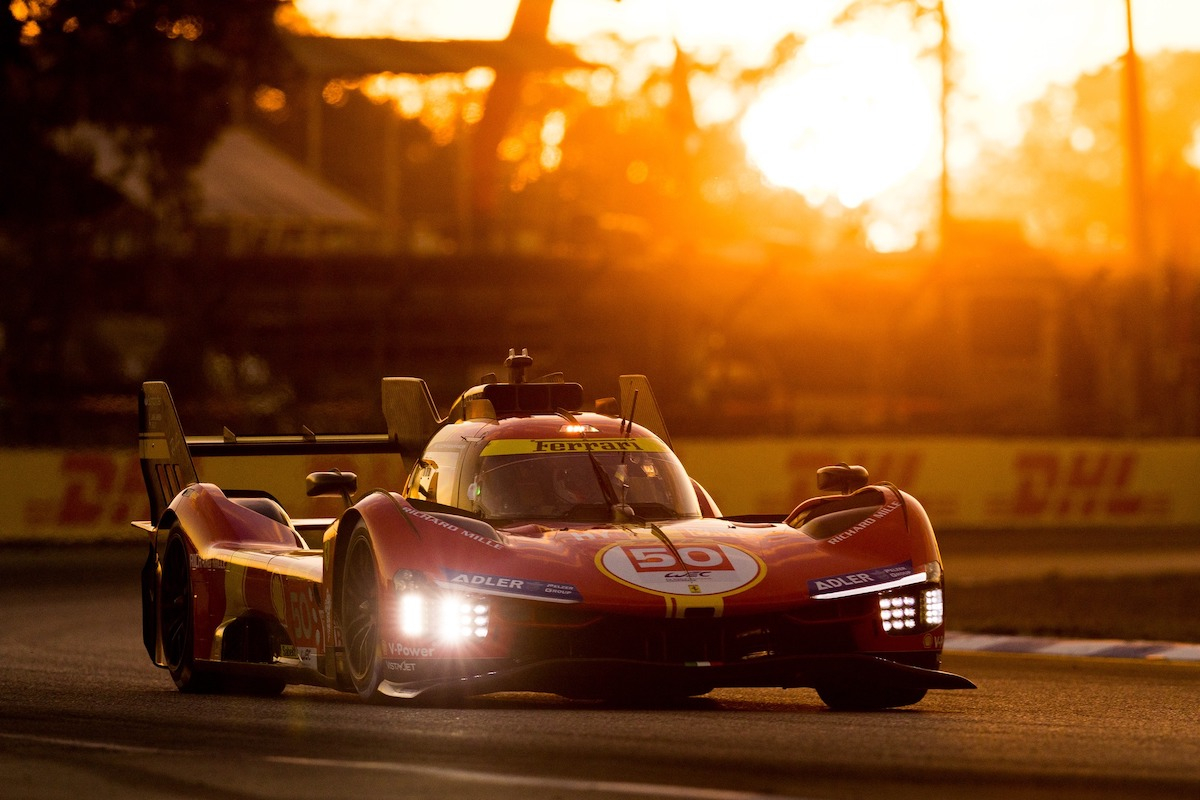 To say that is an understatement. And when asked if he could analyse it yesterday, Ferdinando Cannizzo - Head of GT & Sports Race Cars - replied the day before yesterday: "Toyota looks very strong on this point."   "There are few occasions when an achievement can be called historic, but I think we can use this adjective here", Antonello Colleta said. "The road is very long, and the race will be tough. But, today we want to celebrate this extraordinary qualifying performance because it repays the enormous sacrifices that the team, the drivers and the entire group have made over these very intense months. The result was possible thanks to the passion, dedication and spirit of belonging of a team that, first and foremost, is one big family".
But as Cannizzo rightly insists: "Today, we wrote a beautiful page in the history of Ferrari. It's an indescribable thrill for all of us, an unparalleled pleasure. We struggled to contain our excitement. This pole position and fourth place in qualifying repays the team for all its efforts and at the same time confirms the excellence of its work. However, we know that this is only the first small step and that we still have much to do and learn before we can fight for victory. From tomorrow, we will continue to prepare for the race with the same humility that has taken us so far".