WEC - 37 cars on the grid for the 1000 miles of Sebring
With the customer Porsche 963s not yet delivered, the first round of the WEC is expected to feature 37 cars.
While the WEC has not yet released the entry list for the 1000 miles of Sebring, Pit Allocation has confirmed that 37 cars are expected to be on the grid. Indeed, as expected, Hertz Team Jota and Proton Competition will not be entering their 963s as they are still waiting for them.
But the British team will be there with two cars. As we revealed to you several weeks ago, a second Oreca 07 - with the number 48 - will be entered alongside the number 28, which will contest the entire season. It remains to be seen who will be be behind the wheel with Yifei Ye. Perhaps Will Stevens and Roberto Gonzalez, who would do one last race before hanging up his helmet ?
For the rest, no surprises, with 11 Hypercar, 12 LMP2 and 14 GTE Am cars. With Juan Manuel Correa held back in Saudi Arabia for the second round of Formula 2, Andrea Caldarelli will support Ugran and Viscaal in the #9 Oreca of Prema Racing.   While waiting for the final list of entrants, here is our list, which is not official but is the result of the information we have gleaned here and there and of what we think we know. And as you can see, there are still some unknowns...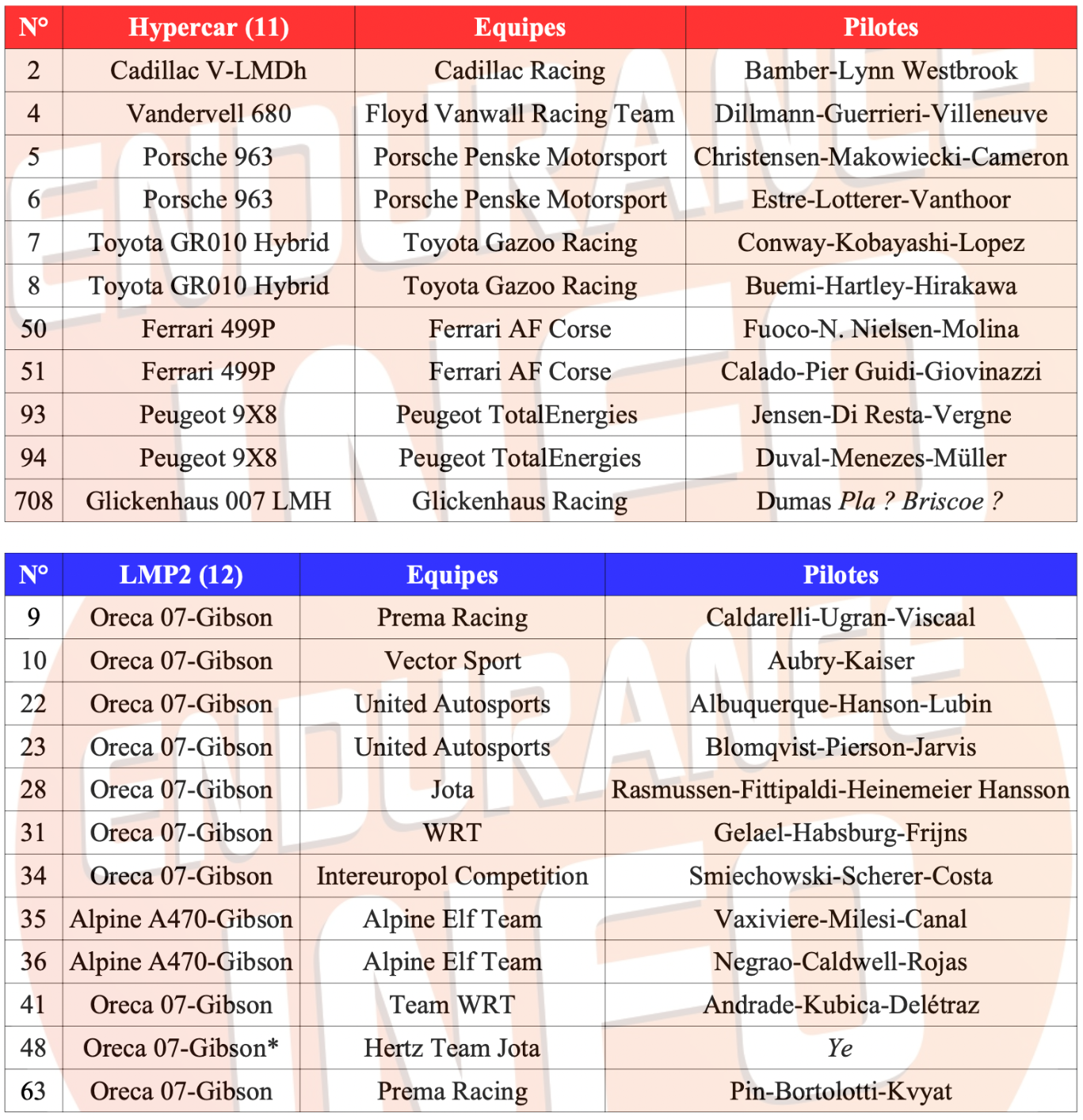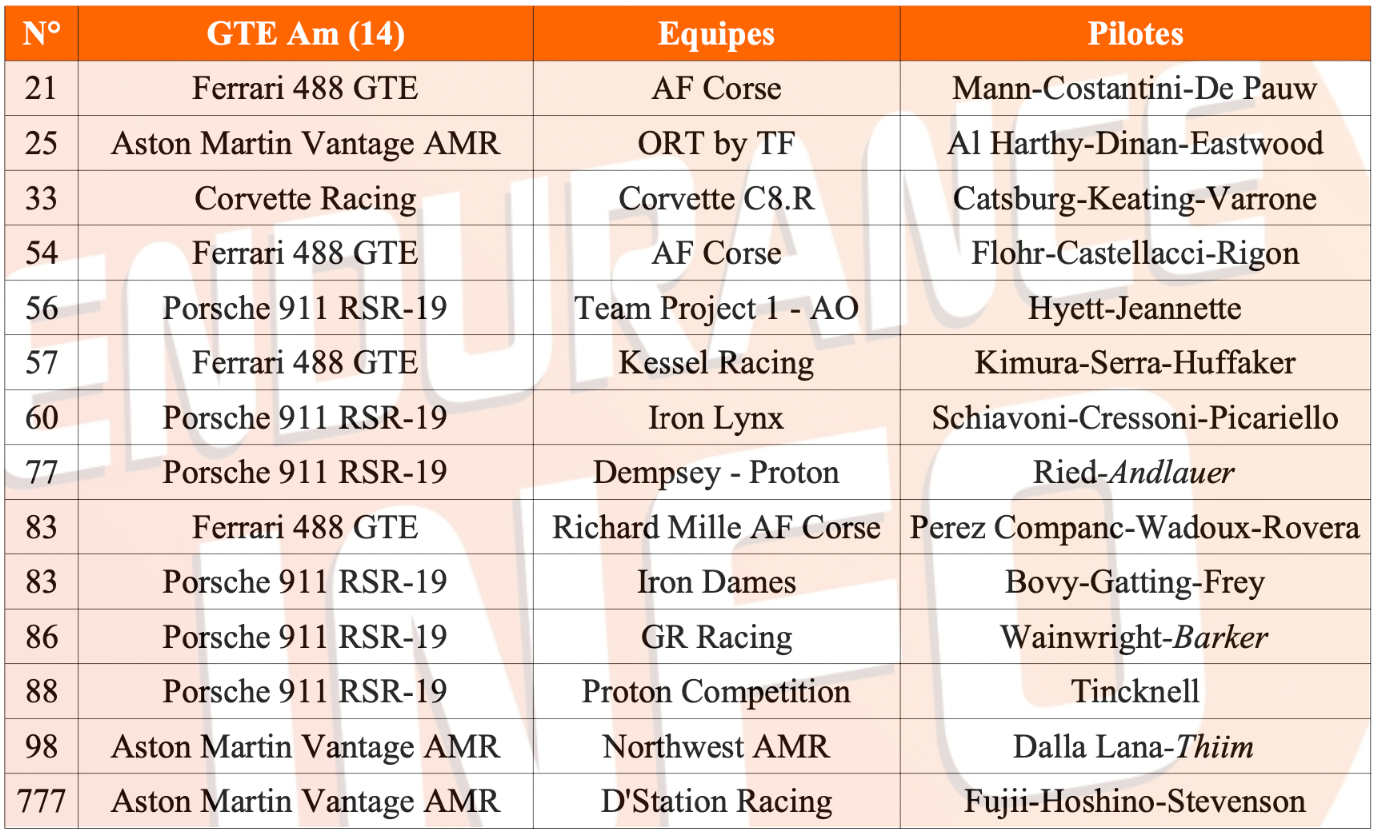 * : car not registered for the season ; In italics : driver not officially registered