James Calado (Ferrari) : "We have a lot to learn"
A three-time GTE world champion and two-time 24 Hours of Le Mans 24 Hours winner in the GTE Pro category, the 33-year-old Briton will make his debut in the top class this year, again with Ferrari and AF Corse.
What is your state of mind three weeks before the start of the season?
It was always a dream to be able to compete at this level in this championship and to have the goal to get outright championships and obviously Le Mans win. We had great success in GT but now it's a new challenge and I'm super happy to be part of it. It's definitely a step up from GT, we have a lot to learn but I'm very excited for the first race in Sebring. I feel really lucky to be part of this program
What was the purpose of the two Sebring tests and how important were they? 
Every time we get laps in this car it's vital. For the drivers, the team, the engineers... Every time we might find some things wrong, some things right. Regarding Sebring, the test was as we hoped. We went through a program which was designated by our engineers in terms of what we need to do, and how to get the car race ready, and where we are in terms of performance as well. So there was a lot of things to test and it was important for us to get some laps. Obviously, coming from GT, it's a lot different to drive these LMH cars. So it was a good test in general obviously, there was a few ups and downs but it is something you'd expect with a brand new car. We found out a lot of things in terms of setup, we've got some good data now to study and going forward.
How big is that step and are there any things that you're sort of still getting on top of ?
In terms of driving the car, we've done a lot of laps, probably as much as you would do in a whole season. So in terms of driving the car, no problem at all with all of us. The thing is the trafic. It's rare that we've been on a track with with GTs. Until then, in our GTs, we were always the ones complaining about the prototypes and I think now it's completely changing to the the opposite direction. So that's something that will take some getting used to.
Is your GTE experience is that beneficial ?
We know and understand the way they run (the prototypes). So we will try and take that approach and try and do the same. So of course it's not easy, the closing speeds are huge, but I don't think it would take long. We know we'll be cautious and we'll try to learn as fast as we can, especially during the first race at Sebring.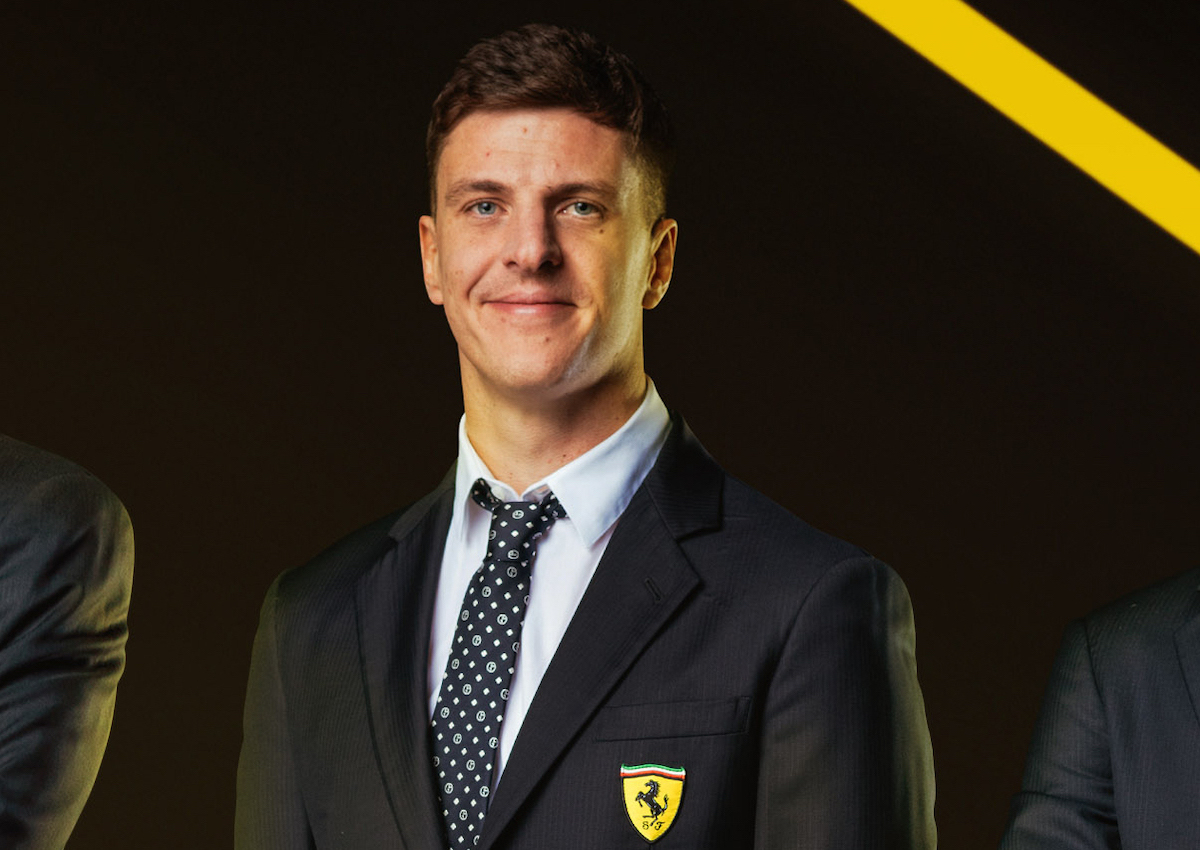 This is going to be your first time in the top class. Do you consider yourself as a rookie ?
We are rookies in the category as drivers. However, we've got a good experience in this championship. Okay it was in GT but we understand the procedures, the way people race and it's not that we've not driven the car a lot you know. I feel like we've got a good setting stone, a good base to work on. For Sebring, let's see. No one really knows anything. We're all going with a bit of an unknown in terms of every aspect. However, I'm just happy to be able to fight with these guys, these manufacturers... The championship looks really good at the moment with the amount of cars that we've got in this category. I think it's going to be a close fight throughout the whole season. Reliability will play a big factor but it's just nice to be able to get this opportunity and we're pretty confident.
Tell us more about the ambitions of the team...
Obviously there is a lot of hype surrounding Ferrari's return to top class. Everything's a bit of an unknown. It would be ifficult to say : ''yeah, we're going to win straight off.'' It's a brand new car. Although we've done a lot of laps, there still may be some niggles in the race situation. The biggest goal for us as a team is to learn as fast as we can, to improve the car all the time and the outright target is obviously to get wins, championships and Le Mans. But we don't know when this is going to happen. You can't expect it probably in the first year. It would be nice but we know the competition is strong. We're going into it with hope that we will do well, but we just need to learn and see where we stand.
The only two cars that will never have raced before Sebring will be the Vanwall and the Ferrari. Does this worry you?
Of course it's a disadvantage. They've got the upper hand in terms of experience already. But there's nothing we can do. We have a new car, we are new into this after so many years... The team have been working day and night, it's just been flat out to try and get the car into a position where it's raceable and reliable, but we won't know until we actually race the car. So of course we can't say what's going to happen we just don't know, but you know we're looking forward to the challenge, we're looking forward to the the learning process and ultimately – hopefully - that brings us results in the future.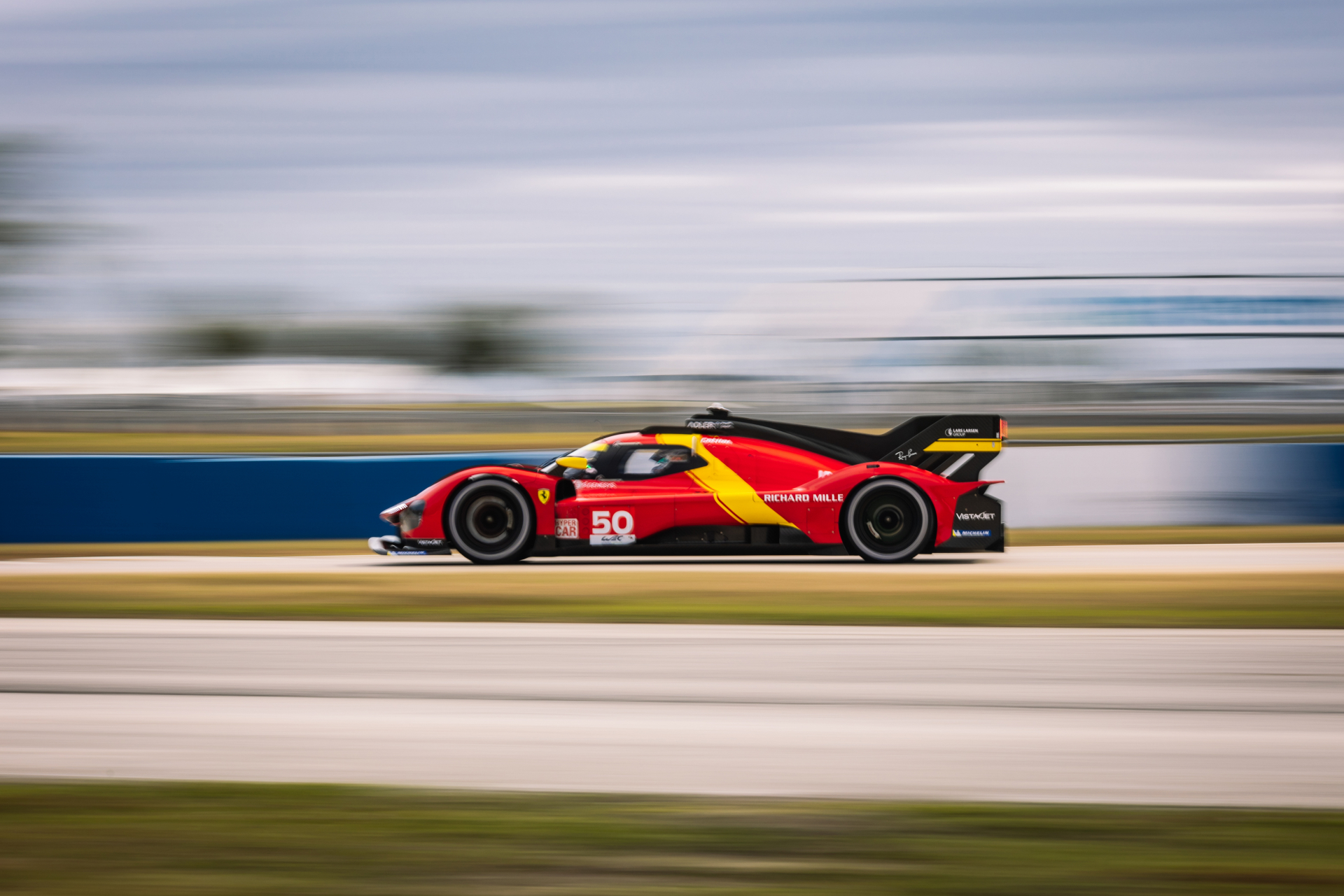 Do you feel more pressure because Ferrari is coming back after 50 years and nine Le Mans overall wins ?
Everybody feels pressure. It's not just Ferrari. But being a Ferrari driver is slightly different to other teams. There is a lot of pressure because they've historically always wanted to win. But it's the same for everyone else of course. I think they've chosen six drivers which they believe in. We believe in the team to be able to do the job properly and, of course, there's always a little bit of pressure. But I'll be quite relaxed as that's the way I like to work. We'll just work and take it step by step throughout each session, throughout each lap, and just do the best we can. Obviously, like any other driver, the challenge is not to make mistakes, especially as a new driver into this category. So it's pressure but it's normal and we'll just go into it with the most relaxed approach we can and do the best best we can in the given situation.
You've come to the top category at the right time, haven't you?
I think it's going to be a great show, with the amount of cars that we have. Everything that's been decided up until now has been the right decision. It's attracted a lot of people, a lot of fans, and what the FIA / ACO have done is something very positive. I'm looking forward to this amazing fight with all these drivers, with all these cars...
Porsche decided to split the crews. How happy are you to stay with Alessandro Pier Guidi ?
If you look at mine and Ali's success in the GT class, it's been pretty good. We've got world titles and Le Mans wins. We've got a very similar approach to the way we like the car to work. And we're quite similar off track as well. And little things like setup and seat positions and all these little things just make it that little bit easier. We've got a great relationship myself and Ale along with all the guys in the team. So I think that puts us in a good starting position. I'm just super excited to get there and to see what it's all about.
What are you going to do before Sebring ?
I'm in Maranello, there's a lot of simulator work in order to find as many things as possible, trying to work as a team to find out where we can improve the car. A lot of things that we need to be done to be ready for Sebring. It's a new project for us, it's a brand new car and it's not easy. We're doing as much as we can to have the guys prepare as much as possible, giving all our input, all our feedback to get this car ready to race. So until then, we'll be flat out, working as hard as possible.