Earl Bamber (Cadillac Racing) : "It's going to be a dogfight"
A two-time winner of the 24 Hours of Le Mans, the New Zealander will return to the WEC this year, a championship he won in 2017.
This is your first time in the WEC in a number of years. What have you missed most?
I think the biggest thing and the most exciting is to go for a world championship again. Obviously, pitting ourselves against the best teams, the best manufacturers and going for the outright Le Mans win is a big target for everyone at Cadillac Racing. We're bringing an American brand and American team to Le Mans and try to get an outright victory after so many years.
➡️ Laura Wontrop-Klauser (Cadillac) : "we need to find some more pace"
Does Cadillac have an advantage at Sebring because of its history there and because it raced with car without tire warmers?
Toyota, I would say, would have the upper hand in general. They are the benchmark. The tire warmer is something new that all teams will have to deal with, but I still say they would be the favorites because they won there last year (It was actually Alpine). It's going to be an interesting first race with balancing LMDh and LMH for everyone.
How are your going to deal with tire pressures at Sebring compared to Daytona?
When you're running so high a minimum pressure at Daytona, it was difficult to get a read on the car. I know our IMSA team did some testing there the other day and I think they made some good steps forward. Being the development team, we didn't work on performance stuff so now we can start on that, and I think we are making some good steps. Unfortunately, we haven't managed to get there as a WEC team, so we have to work well together with both the Cadillac groups (Chip Ganassi Racing and Action Express Racing). But I think it will be a bit of an advantage for us by having both IMSA and WEC teams running on the same weekend. I think the tires will be very durable; we saw some great double stints at Daytona and I see quite possibly double stints at Sebring. I think it will be a very interesting race.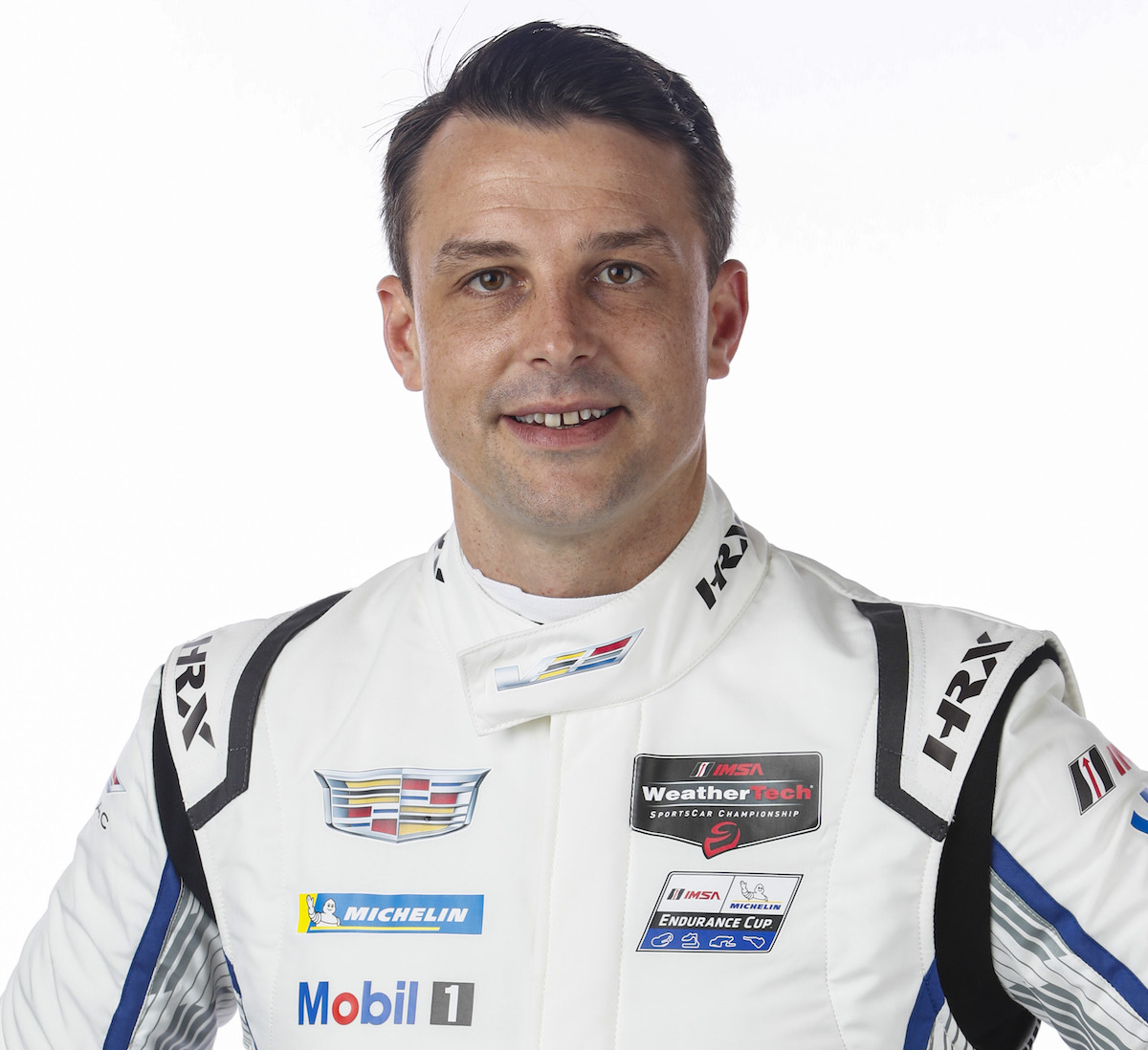 Do you think Sebring is the best shot for Cadillac to score a race win this year?
The Cadillac has been really strong in the past at Sebring in the DPi era. We were really good at the American-style street tracks – Long Beach, Detroit. I think it will be a good event because we've run there a lot. Obviously, a big target for us is to have great success at Le Mans, and then when we go to the other tracks we'll have a chance to test. It's such a new category I think it's a learning curve for everyone. As the season goes on, people will have different strengths at different tracks. We've seen that in GT and I think you'll see that here. It will be very close. You saw that at Daytona with the regulations. I think the ACO and IMSA have done a great job getting especially the LMDh cars so close together, so I think it's going to be a dogfight.
And you have to get used to the WEC rules again...
For us, we're going to have to learn the style of WEC racing. We know the American stuff with what we did last year, but we have to learn the WEC style. It's going to be a challenge. We'll also lean on our friends at Chevy, who did the last couple of seasons in the WEC. We're building a whole new team based in Germany as well so it's a big challenge for us.