2023 Asian Le Mans Series - 48 car entry list revealed
4 RACES, 3 CLASSES, 2 CIRCUITS – 1 SENSATIONAL SEASON!    
The stage is set for the 2023 Asian Le Mans Series to be the most competitive yet! The record breaking 48 car grid will feature 140 drivers including many who are competing in the FIA WEC, the pinnacle of endurance racing, talented young drivers representing top leading GT manufacturers, and highly experienced and successful amateur drivers. 
A record grid of 24 prototypes and 24 GT3 cars entered making it the biggest ever Asian Le Mans Series grid. 
Class Champions to receive an invitation to the 24 Hours of Le Mans. 
Bigger role for Am drivers with qualifying to be undertaken by bronze drivers only.
10 teams set to make their Asian Le Mans Series debut.
Free entry for spectators at all races. 
Entry List HERE
Pierre Fillon, President of the Automobile Club de l'Ouest: 
The 2023 Asian Le Mans Series is set to be another huge success.  The 33 teams will be fighting not only for Championship honours, they will also be fighting for one of the most sort after invitations to the centenary edition of the 24 Hours of Le Mans! I wish all the teams and drivers a successful season and look forward to welcoming the Champions to Le Mans in June.
 Frédéric Lequien, CEO of ALMEM and LMEM:  
With a 48-car grid featuring top quality teams and drivers the Asian Le Mans Series is set to thrill audiences both at the track and watching at home. The battles are going to be intense throughout the entire field, you will not want to miss a moment!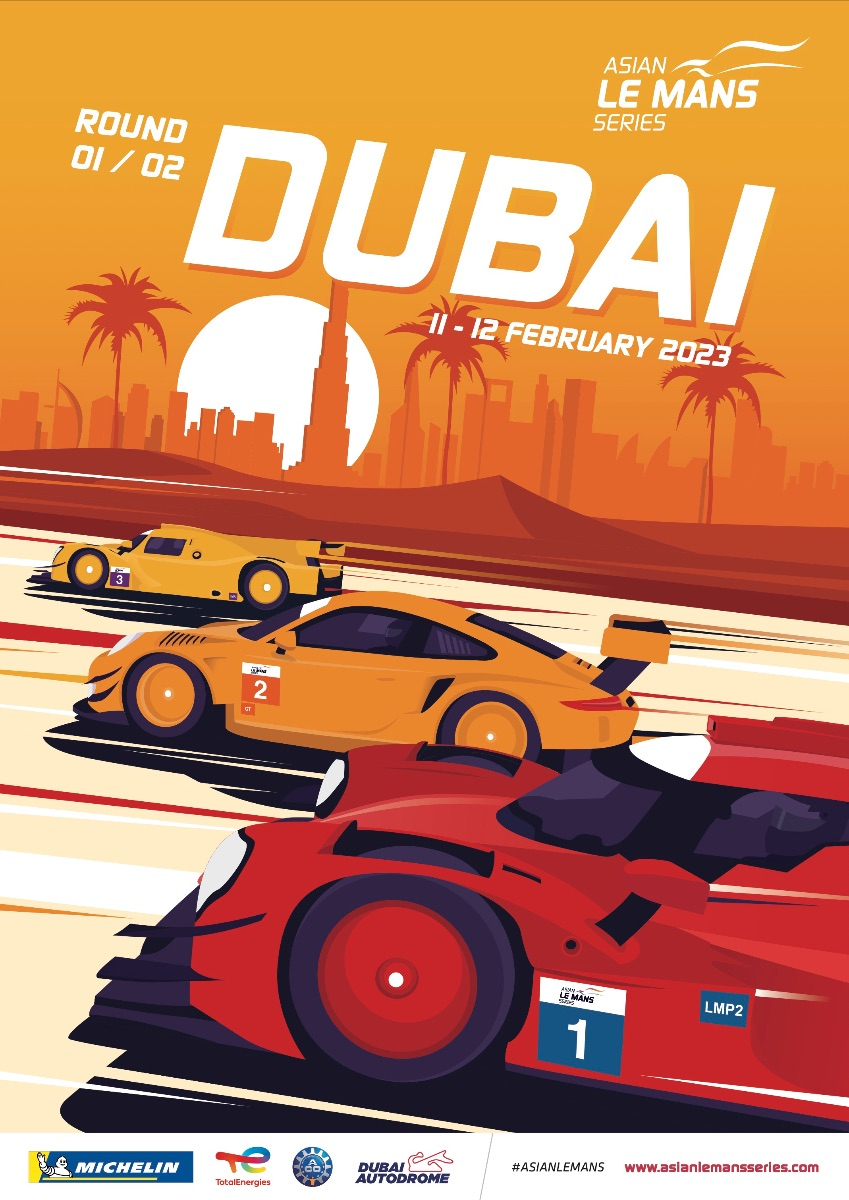 Greater importance of Bronze Drivers 
New for the 2023 Asian Le Mans Series, the role of the bronze, or amateur drivers will be even more important. This season a bronze rated driver is mandatory in every car, in all classes, (LMP2 / LMP3 / GT). It will also be the responsibility of the bronze rated drivers to complete qualifying.  The grid includes a number of bronze rated Champions, including our reigning Champion Rodrigo Sales who returns with Nielsen Racing. This will be his third time racing in the Series on these tracks so will be one to watch. He will not have things all his own way with Jim Mcguire in the #22 United Autosports who finished 2nd in the LMP3 class in 2021. 
  The LMP3 Class sees bronze drivers Nick Adcock and Michael Jensen return having been narrowly beaten by their CD Sport teammates last season. 2019/2020 LMP3 champion Tony Wells can never be discounted as he returns for his 5th season with Nielsen Racing the Series. 
  The GT Class also features past Championship winners including 2021 Champion Ralf Bohn who will again line up in the #99 Herberth Motorsport Porsche. Liam Talbot returns with 2019/2020 Champions HubAuto Racing – Liam missed out on the Drivers Championship title as he missed the opening race that season. Takeshi Kimura finished second in 2019/2020 and won the title in 2018/2019 – since then he has been a regular on the FIA WEC grid, including racing in the iconic 24 Hours of Le Mans.
 From the Asian Le Mans Series to FIA WEC Hypercar!
Ferrari Hypercar racers Nicklas Nielsen and Miguel Molina will race the brand-new Ferrari 499P together in the 2023 FIA WEC, but first they will race against each other in the Asian Le Mans Series. Racing in the GT class, Nicklas Nielsen will race with Johnny and Conrad Laursen in the #60 Formula Racing entry. In the #21 AF Corse Ferrari 488 GT3 will be Miguel Molina, Stefano Costantini and Simon Mann.
  They will not be the only Hypercar racers on the Asian Le Mans Series grid, Peugeot racer Mikkel Jensen will return to Series with CarGuy.
 Battles between brothers! 
There will be two sets of racing brothers on the grid. Matt and Rob Bell will be racing in different classes, with Matt in the #4 Nielsen Racing LMP3 and Rob in the #88 Garage 59 McLaren 720S GT3. 
  Twins Robert and Alfred Renauer raced together in 2021 and 2022 – winning the GT class championship in 2021 – but this season they will be competing against each other in sister Herberth Motorsport Porsche 911 GT3 Rs.   
 New teams: The Asian Le Mans Series continues to attract new teams to this exciting formula of racing. This season will see 10 teams making their debut in the Asian Le Mans Series. They include Cool Racing, 99 Racing, WTM by Rinaldi Racing, 360 Racing, MV2S Racing, GetSpeed, Leipert Motorsport, Bullitt Racing, Orange Racing Powered by JMH, and Pure Rxcing. 
 Prototypes: The most significant growth in entries has been in the prototype classes. The list features 24 prototypes (9 x LMP2 and 15 x LMP3).  GT Class: 
The field will continue to bring significant diversity with seven different GT manufacturers represented in 2023 season. 5 x Aston Martin Vantage AMR GT3   1 x BMW M4 GT3  4 x Ferrari 488 GT3 1 x Lamborghini Huracan GT3 EVO 3 x McLaren 720S GT3 5 x Mercedes AMG GT3 5 x Porsche 911 GT3 R 
 Tickets:
Tickets will be free for all races and are available via the Circuits.   Dubai Autodrome Circuit Tickets: https://dubaiautodrome.ae/motorsport/alms-2023/ Yas Marina Circuit Tickets: https://www.yasmarinacircuit.com/en/motorsports/yas-racing-series-rounds
 Broadcast: The Asian Le Mans Series is one of the most accessible, available for free around the world including on the Asian Le Mans Series YouTube and Facebook pages, and via an extensive list of broadcast partners. There is also a live streaming service with Chinese commentary broadcast on popular streaming sites.  Full broadcast details will be released shortly.