François Perrodo in ELMS with two new teammates
With LMP2 Pro/Am having disappeared from the WEC, the French gentleman driver will concentrate on the European Le Mans Series this season.
After the World Endurance Championship entry list was revealed, many of you asked us what François Perrodo - four-time champion in all categories - would do. In 2023, the Frenchman will try to take up a new challenge by going for a first title on the European scene.
"With ACO having logically axed Pro/Am cars from the WEC, there was no point for me to go and fight against much quicker (with a Silver driver. Ndlr) line ups" he said. "On the other hand, LMP2 Pro/Am now becomes a full category in the ELMS with the obligation for the amateur to do the qualifying, and an invitation to the 24 Hours of Le Mans for the champion."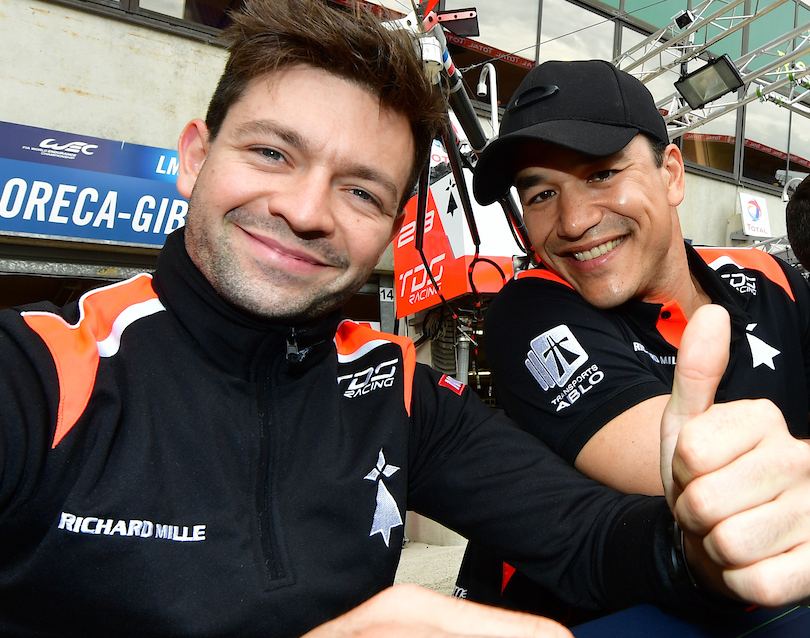 But that's not the only change, as François is also changing team-mates for obvious reasons. "With Nicklas and Alessio (Nielsen and Rovera) super busy with their Ferrari programs, I have had to look for new team-mates too. The first is Matthieu Vaxiviere. We've been racing together since ten years. He is super quick and he happens to be one of my best friends."  
"My other team mate is Ben Barnicoat. Super nice bloke, also uber fast and the French-english banter has already started." 
"What about the 24 Hours of Le Mans? "Not participating in WEC means we are not automatically selected to do the 24 Hours of Le Mans. But we will make a submission. Fingers crossed."
A great challenge for an unprecedented association which will always rely on AF Corse, which is about to compete in its seventh season with François Perrodo.