Inception Racing starts 2023 with a GTD podium in Daytona
If Inception Racing continues with the McLaren 720S GT3 this year, the IMSA programme will be complete and not just in the IMSA endurance races.
Third in the 24 Hours of Daytona in the GTD class, Inception Racing started 2023 in the best possible way. The McLaren 720S GT3 of Brendan Iribe, Frederik Schandorff, Ollie Millroy and Marvin Kirchhöfer hardly left the leading positions during 24 hours. The team, which is technically supported by Optimum Motorsport, is the only one to trust the McLaren in the American championship.
"With this podium, the balance is positive even though we came to win," Sporting Director Bas Leinders told Endurance-Info. "A year ago we were leading the race before we had a brake problem. On a regular basis, it wasn't possible to do better with Mercedes and Aston Martin 0.5 to 0.6s per lap above the pack. We didn't miss much, but it's still satisfying when you consider the complexity of this race. We made some small mistakes and situations happen so quickly at Daytona. Last year we had a great season in the 2022 Endurance Championship and this podium gives us big points towards the full championship."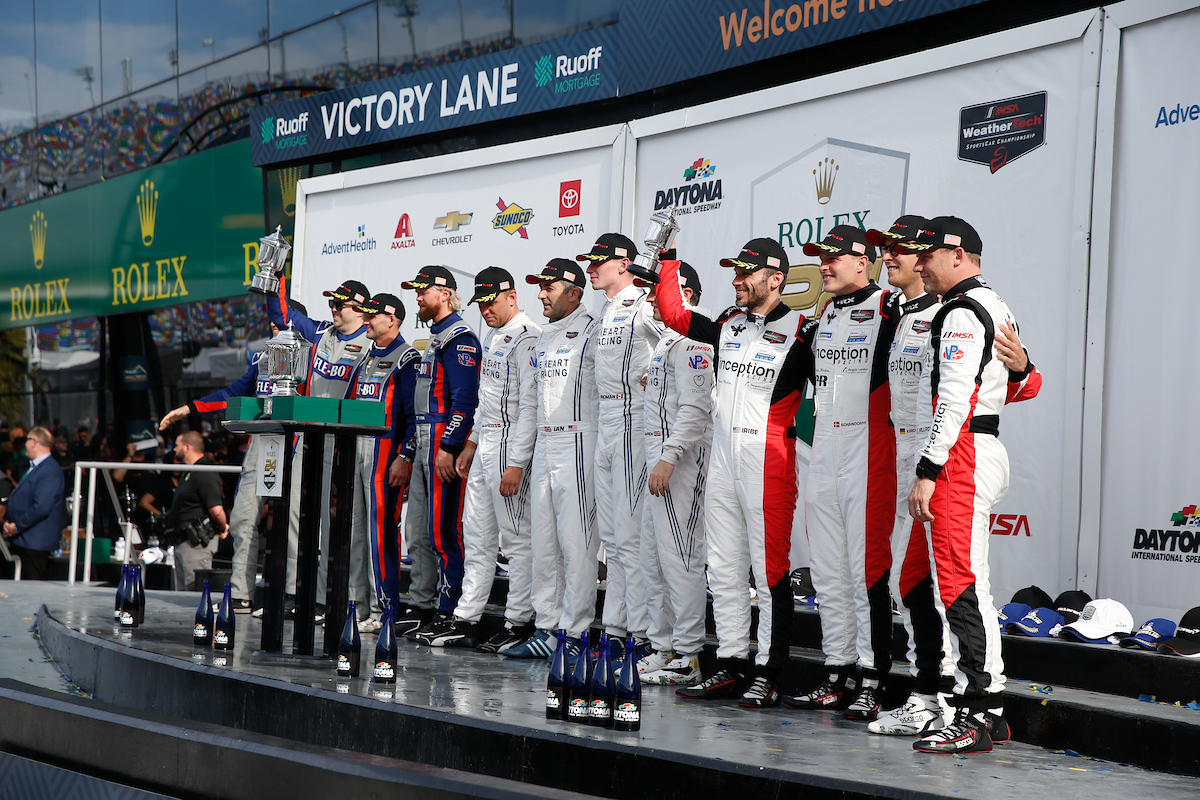 Inception Racing is coming off an IMSA Michelin Endurance Cup title in the GTD class. This season it's a different story with a full IMSA programme with the McLaren. The 720S GT3 has been in the mix since testing at the Roar. "Just like in 2022, we gave it our all without worrying about the BOP", continues the Belgian. "Indirectly, we were rewarded by IMSA. When you play it straight, it's obviously easier. McLaren continues to prove its reliability. We have a good team with continuity in terms of personnel. Marvin (Kirchhöfer) has integrated perfectly. We are coming to win the GTD championship and the competition will be tough."
In contrast to 2022, when Inception Racing was present in various championships, the focus this season is on IMSA. Optimum Motorsport will still be involved in the International GT Open and British GT with McLaren, as well as the new McLaren Trophy Championship with an Artura GT4.