24H Daytona – ITW Cooper MacNeil : « I'm done »
Owner and driver of WeatherTech Racing, the American - winner of the GTD Pro in the #79 Mercedes-AMG GT3 - was not unhappy to have won his last race in IMSA behind the wheel.
Cooper, as you mentioned, 13 times trying to win this thing, and you went into it knowing that it's your last chance. Extra pressure, extra anything deep down in you ?
That's a good question. Actually pretty funny. I did one double stint. Spent two and a half hours in the car and then got out and let these guys finish the race. In my latter half of the stint I was thinking, I'm not having very much fun. This is a lot of pressure. This is hard. My body hurts. I'm 6'5". It's not easy. I was quite happy to get out of the car at that point in time.
So no extra-pressure ?
Not really. We've got a couple hundred WeatherTech employees here, as well, which for me doesn't really add any extra pressure. We just try to do our job and execute and keep the car clean on the lead lap and in contention for these guys -- at least that's my job -- for these guys to take it to the end and fight for the win, as you saw Maro do there. Yeah, it's not easy, but you just -- once the helmet goes on, the rest of that nonsense goes out the window and you try and focus on the job at hand and try not to hit anything.
Cooper, it's the end of your driving career with the IMSA WeatherTech Sports Car Championship. What about the brand ? What about the team?
Well, as you already know, as far as the title sponsorship goes of IMSA, that's through the end of 2025. Obviously we're extremely happy with the partnership with IMSA. I mean, this is the best -- some of the best racing in the world, if not the best. Best drivers, best teams, manufacturers, new cars. It's amazing. To be part of it with IMSA and to have this level of competition and this level of show on national television is special and cherished by us from WeatherTech.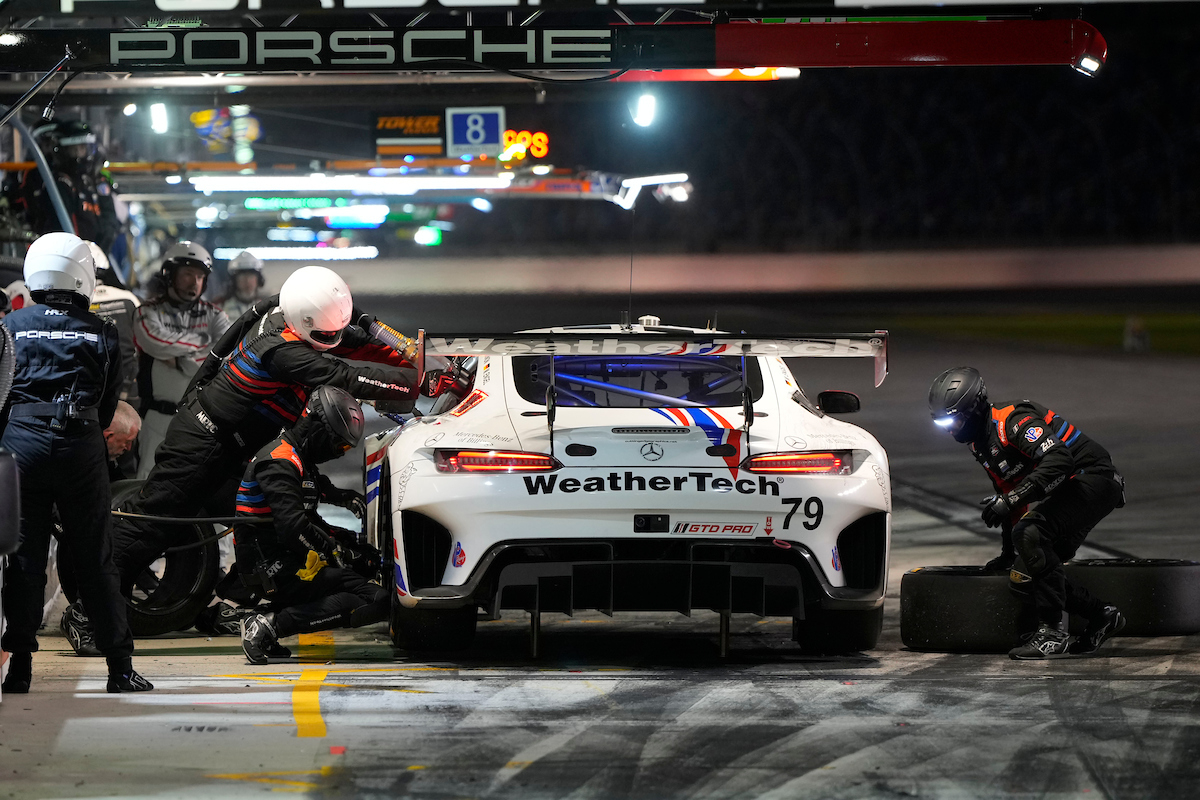 And on the sporting side ?
As you said, this is my last IMSA race, and as you already know, we're fielding the 79 car with Jules and Danny (Gounon and Juncadella) for the season, hopefully going for a championship, and that's what the future beholds for the team and the brand.
And past that, in racing it's never a multiyear deal as far as running a car goes. It's always year by year, as you've seen my career with Alex Job, Scuderia Corsa, Riley, Proton, running Mercedes, Porsche, Ferrari. Every year is different.
It's not to say something will or won't be different in 2024, but as far as me being in the driver's seat goes, I'm happy with this. I'm done. I got a nice, new shiny watch to wear, so I'm happy.
But nothing more to say for 2025 and beyond ?
As far as the corporate side of things goes, 2025 and beyond, I don't have an answer for that now. Those conversations have yet to begin. Obviously, like I said, we are very happy with the relationship we have with IMSA, and the future is bright for both our brand and IMSA and sports car racing in America, and that's all I can say.