24H Daytona - ITW Michael Shank : "The odds of this happening I gave probably 5 or 10 percent"
The Michael Shank Racing co-owners were proud of their second consecutive victory at the 24 Hours of Daytona, the first in the history of the new version of the GTP. And they presented themselves to the press with a big smile on their faces.
So, happy to be back here ?
MICHAEL SHANK : The odds of this happening I gave probably 5 or 10 percent. This has been such a huge job, and there's 200 people from every department that made this happen. Win the race and finish one-two with Wayne Taylor and Andretti and us, no, it's just amazing. I just don't really know what's going on. I'm dead tired. I was so stressed. Our car had a gearbox problem all night. I mean, all night, and we could not fix it. We decided just to run it until it blew up. It didn't blow up. We got super lucky. 
Are you finally accepting that you're a good team?
MICHAEL SHANK : We're going to have a big party in a couple weeks at my lake house in Columbus with all these guys properly, and then we go to Sebring and then we go to Palm Springs next week and then we go to the next thing. I told you, I'm messed up, so that's how I think of things. It's great to have the accolades, and he'll tell you ever since he came in in '18 it's been like this. 
Early on in the race Colin Braun, when he got out in the car, was very aggressive. That one move a couple hours in right up against the wall, from a team owner's perspective, how were you guys on the pit box?
MICHAEL SHANK : Yeah, I clicked the radio button and said, stop. I didn't really do that, but we reiterated our position on this. We knew we had issues going on but we had a really fast car, but so did Wayne in the 10 car. We wanted to make sure we had something for the last hour you saw here, which was really difficult for our car because we had little things. If you watch the race we were in the pit lane probably more than anybody.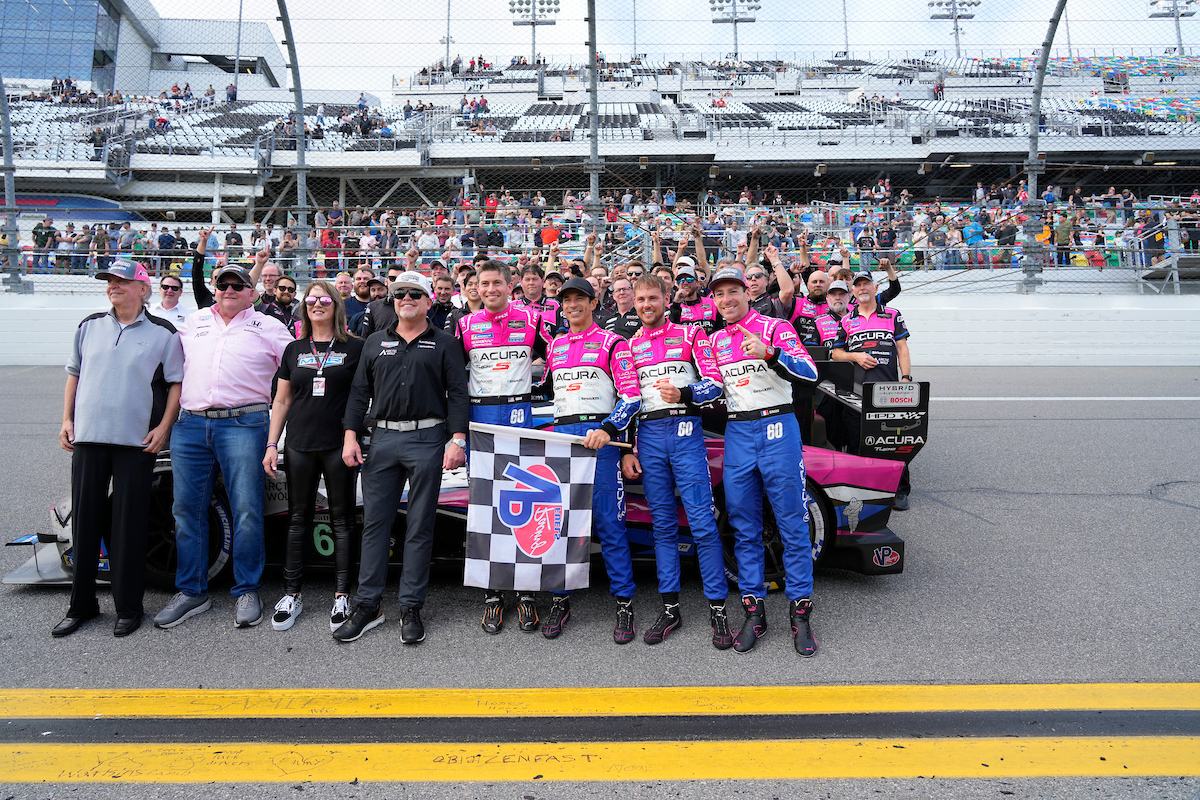 But we did it, I think, a smart way. We understood the strategy. We knew when we could get away with taking the car apart and fixing something and go back out there and not really hurt the effort overall. 
When drivers get aggressive like that I'm tormented by it because we hire these guys to do that and we want them to be aggressive, and Colin has got an opportunity with a factory team now, and he needs to take advantage of it. That's the start of it right there. 
Mike, you said you were worried about the gearbox. When did that begin ?
MICHAEL SHANK : Lap 200. It was real serious. The guy that really monitors that sits next to me and someone brought him a piece of racers tape that said 90 C on it, so we stopped. We just knew it was 90 C. If it goes, it goes. It just didn't. We kept maintaining the gearbox and fluid levels and trying to fix it literally the whole race. 
Then you had the oil flush in addition to deal with...
MICHAEL SHANK : Well, that's a different thing, and I noticed a lot of the manufacturers are doing that now, yeah, where we draw it out -- we essentially change the motor oil during the race. That wasn't that bad. We can deal with that all day. We have time to do that. I think that's a preventative thing with the new fuel we have and the new motors that we have. I think that was just to make sure -- it looks like a little jet pack, and we built that at home, and one is vacuum and one gives back out pressure I assume.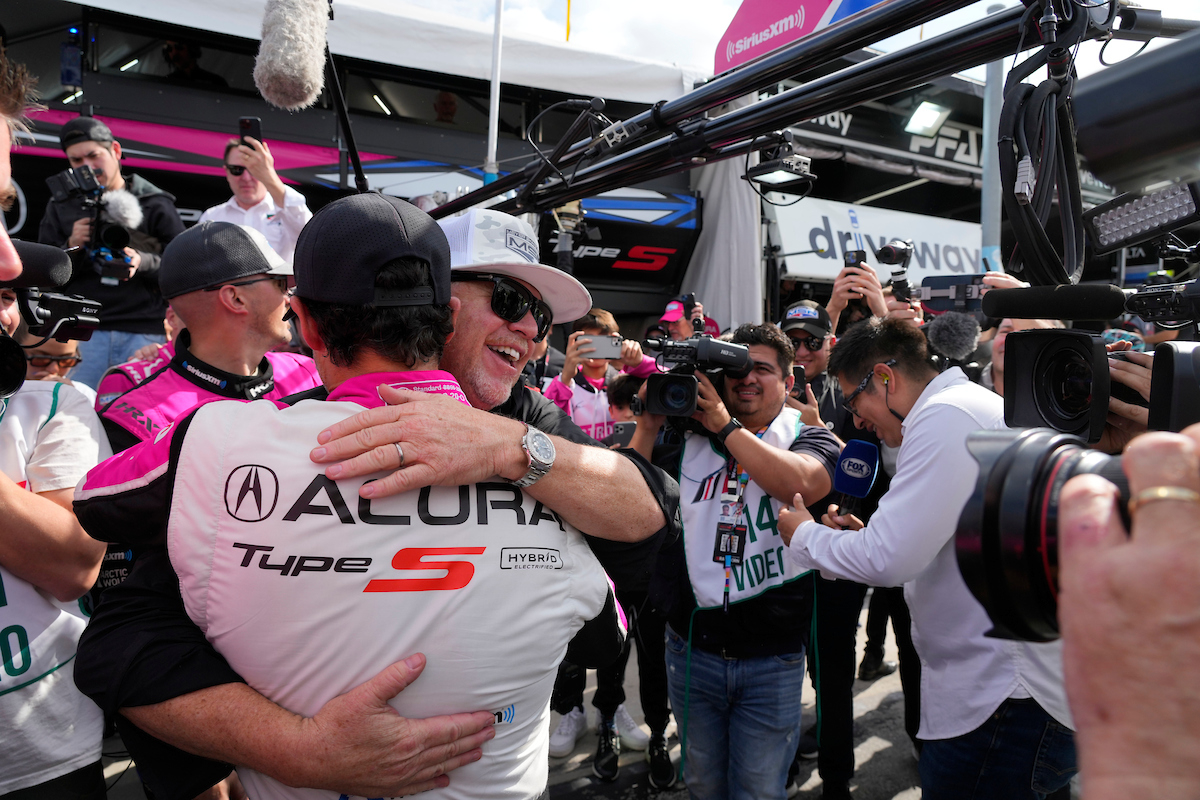 JIM MEYER :  It's just great. There was a lot of discussion about would the car be ready and all that. The car ran 24 hours. It's ready. 
MICHAEL SHANK : Yeah, and fast. 
Simon Pagenaud said he did the sting oh his life. Can you describe that, and also about the confidence he seems to have right now ?
MICHAEL SHANK : Yeah, that's where his head's at, and I said those words to him. I think that is the best thing I've ever seen you do, certainly with us, on either side of the aisle. He did a triple stint there right there at the end, and if you look at his average numbers, I think he's third overall quickest drivers from the race. 
He just put in qualifiers for I don't know how many laps in a row, and I love that. He is so mental about everything that he will take that to Palm Springs next week and will do two days with the IndyCar, and I'm really anxious to see how that goes. But he deserves it. 
And Tom Blomqvist ? Can you kind of explain or put into context how much he's done for this team over the past year ?
MICHAEL SHANK : So I've been asked that a couple times this week because of last year's performance. There's some really interesting things he did last year in our sports car. 
He was with BMW and Formula E and the DTM for them and he did a lot of high level stuff, and then kind of, I don't know, fell out of favor or I don't know what happened, but he was a free agent. I started looking at his numbers and I'm like, we should test this guy. So I take him to Road Atlanta in the DPi car in the fall of '21, and he got in this car and just slayed it. I called him, I said, I've got our guy. This is our guy. There's no question about it.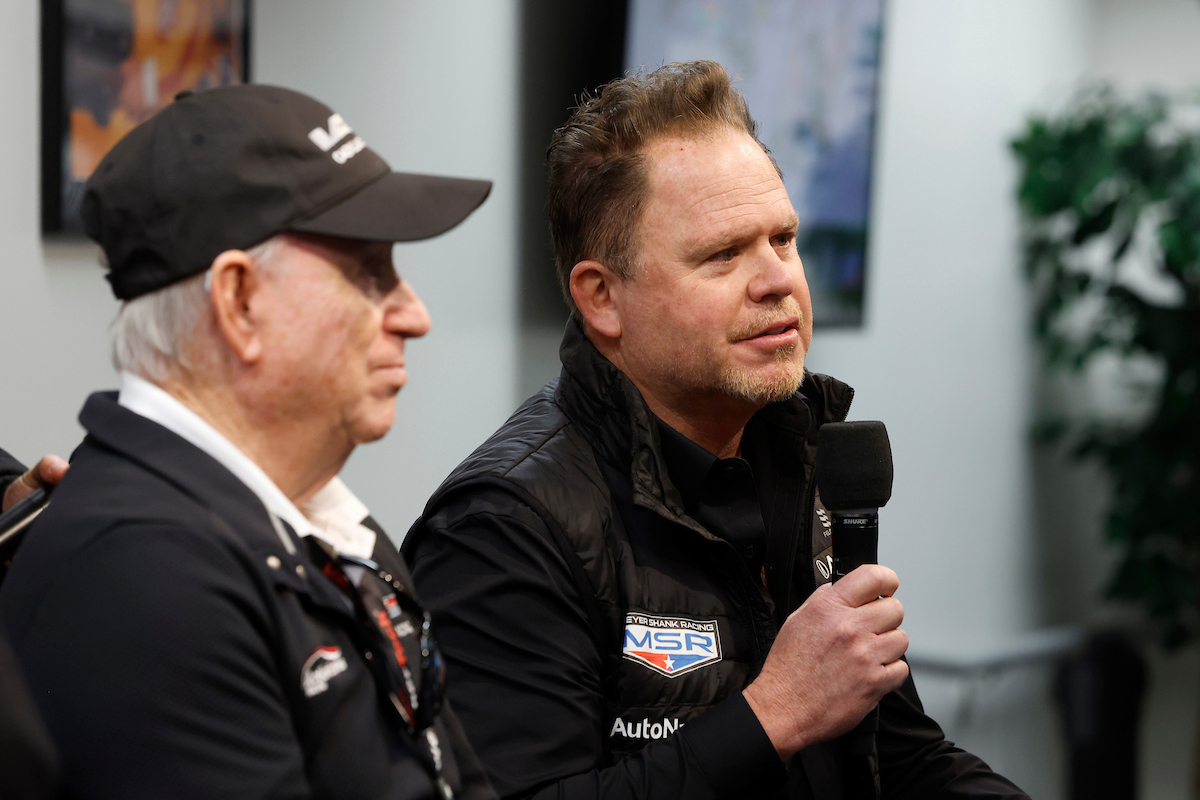 Now what's happened, though, and I think if you look back at the Rolex here last year, what he did, he's a gold. He reminds me a little bit when Wickens came into IndyCar out of DTM. He's just got this. He truly believes he's the fastest guy out there, and he proved it tonight. Even that first stint of his from the get-go yesterday. We believe in him. Now we've got him locked up. He isn't going anywhere. 
How does it feel in terms of coming from such a rather humble beginning of putting it all together maybe in comparison to some of the other teams you're competing against in these ranks and in IndyCar ?
MICHAEL SHANK : It is.That stage we were up here the other day (with all the GTP owners. Ndlr), those are people I grew up with. I didn't think I ever deserved to be on a stage with them. 
Our business really took off when Jim and I got together. We were doing fine, but when Jim and I got together in 2018, a lot of things changed in a positive way. It allowed us to take it to another level. Jim and I just keep growing the thing. 
JIM MEYER : I want to clarify. We get this question, and I guess I was okay with it in 2018. We've won this race now twice. We've won the Indianapolis 500 -- people need to be aware, we're just as good as anybody out there. 
We're prepared to go get the best drivers and the best talent and the best equipment in the world. We run our operation very sensibly. But it's not acceptable to us to just do okay. We're here to be able to beat, whether it's Penske or Andretti or Ganassi or Zak Brown's team every day. That's what we're here for. 
Just to follow on that, Jim and Mike, when do we see Acura Meyer Shank at Le Mans?
MICHAEL SHANK : This is an easy answer. It's not up to Jim and I. It's up to the mothership Honda and Acura. When they decide it's time for us to go, that's when we'll go. And we would love to do it, of course. I did it before Jim came into my life in P2, but to be able to go over there and go for the overall win is a thing we would love to do, but not until Honda, HPD, and Acura -- 
JIM MEYER : Just for the record, I think the race ended at like 1:38. I asked him at 1:46, okay, because we had congratulations -- by the way, HPD Acura could not have had a better day with both of their cars finishing one-two, very competitive, and really proud to be their partner. 
When Mike and I got together, we kind of -- I kind of said, for me, I want to win the Indianapolis 500, I want to win the Rolex 24. I never thought we would win them this quickly, to be honest with you. But once you win them, it gets really hard to get the taste out of your system. 
But Le Mans was the third one on our list. It is what we want to do.