24 H. of Le Mans 2023 - Jenson Button in Garage 56 Nascar: "You're gonna love the story..."
F1 world champion in 2009, the 43-year-old Briton is set to make his return to the 24 Hours of Le Mans five years after his first appearance. A few minutes after it became official, he answered our questions.
What is your knowledge of Nascar?
I attended a few races, in which Jimmie (Johnson) was involved. One of them was Homestead-Miami in 2012. That was the last race of the season. I met up with Jimmie after the race and we had a great time. Since then I've been to Fontana, because I live in Los Angeles. I loved it. The thing that blew me away was the sound.
➡️ 24 Hours of Le Mans 2023 - Jenson Button in the Nascar Garage 56 !
Did you know Jimmie and Mike Rockenfeller?
I've been following Jimmie for quite some time now. As for Mike, we have competed against each other on several occasions. At the 24 Hours of Le Mans in 2018 in different categories, and then at the joint DTM x Super GT meetings.
What did you think of the project at the beginning?
When I heard about it, I thought it was totally crazy. To entre a Nascar car at the start of the biggest endurance race in the world is totally crazy.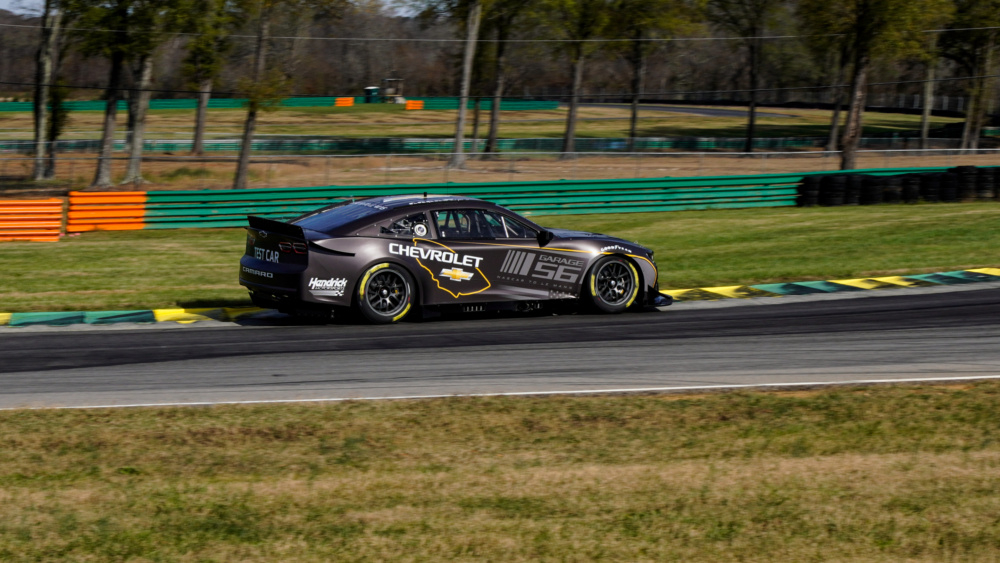 There is talk of bringing the Nascar Spirit to Le Mans. But what is that? Stock Cars, V8 noise... I'm talking about a big V8, but when you see it in the car, it looks very small. It's on the floor to keep the centre of gravity as low as possible. The exhausts come out the side. When I saw and heard it go by at Sebring, I was like a kid. Since I stopped my F1 career, I've always wanted to try other things. I did Super GT in Japan, the 24 Hours of Le Mans, other GT events... When I saw the car on the track at Sebring, I had a real buzz.
How did the contact come about? You will love the story... On a suggestion from "Rocky", and of course with the agreement of John (Doonan, the team principal), I flew from Los Angeles to Sebring in December to attend their tests. To hear a NASCAR car is something. But at Sebring, It's even louder. "Rocky" took the wheel, then Jimmie... And then Chad (Knaus, head of the project on behalf of Hendrick Motorsport) told me : "Why don't you jump in ?" And I said: "What do you mean? I don't even have a helmet or a suit...". He offered to lend me one, but it's not the kind of thing I'm used to. You have to prepare for it... But they really wanted me to drive ! I love the atmosphere in the team. They are very serious in their work, but they don't take themselves too seriously either. It's really exciting.
Do you mean that when you went to Sebring at the beginning of December, you were not yet involved? Exactly ! I had no idea. Then we talked and it happened. Since then I've been doing some simulator work and spending some time with Hendrick. I didn't expect such facilities and I had no idea how much detail they put into designing a stock car. It was great to see. Then we got to work. Seat, driving position, pedals... We did everything we could to save time for the tests we're going to do this week (on the Daytona International Speedway. Ed.).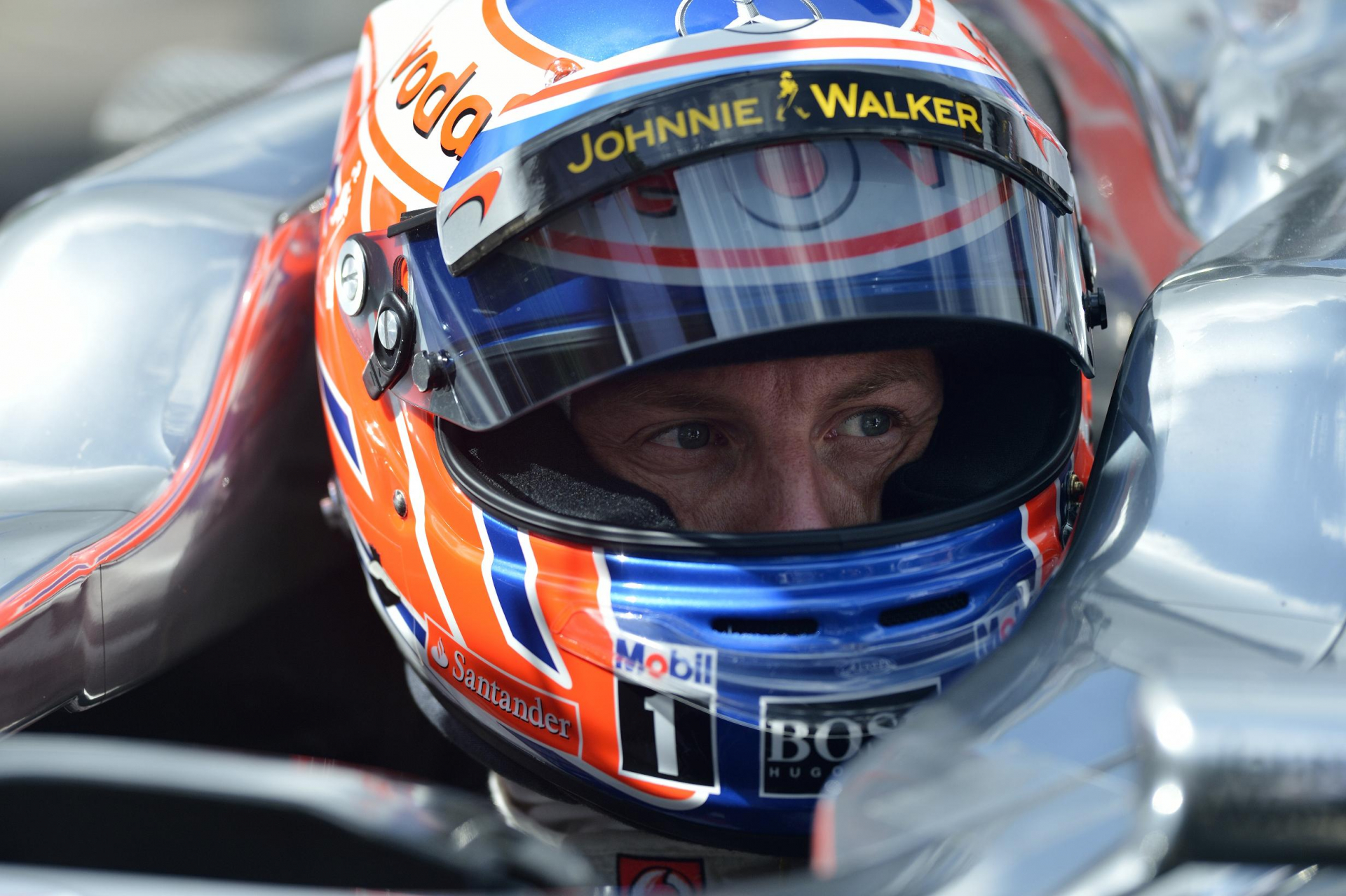 What do you expect? I don't know, but I'm really looking forward to getting behind the wheel. I'll have to get used to a few things, especially the weight, but I've driven some pretty heavy off-road cars so I don't think I'll have too much trouble with that.
How much do you enjoy endurance races? During my career I have - most of the time - had team-mates who were my first opponents. In endurance racing you work with them and I love that. Exchanging the latest information on the project with Jimmie and Rocky and seeing all these engineers working behind the scenes was very interesting. I've seen Jimmie on the track before, but not how he works outside. So it will be nice to see which way he wants to go because as you know, in endurance racing it's all about compromise.
If you don't have a specific goal, how do you see this challenge? It's quite a challenge for us, because a Nascar Cup Series car has never run for 24 hours. So we will have to work on reliability. The driver changes also promise to be interesting because we have a good old-fashioned jack. And that's what's great ! People need to see what NASCAR is all about. Not that we're fighting with anyone, but we don't want to go to Le Mans and be slow. I think the car will be competitive. But I'm really looking forward to seeing the reaction of the other competitors and the fans when they see our car.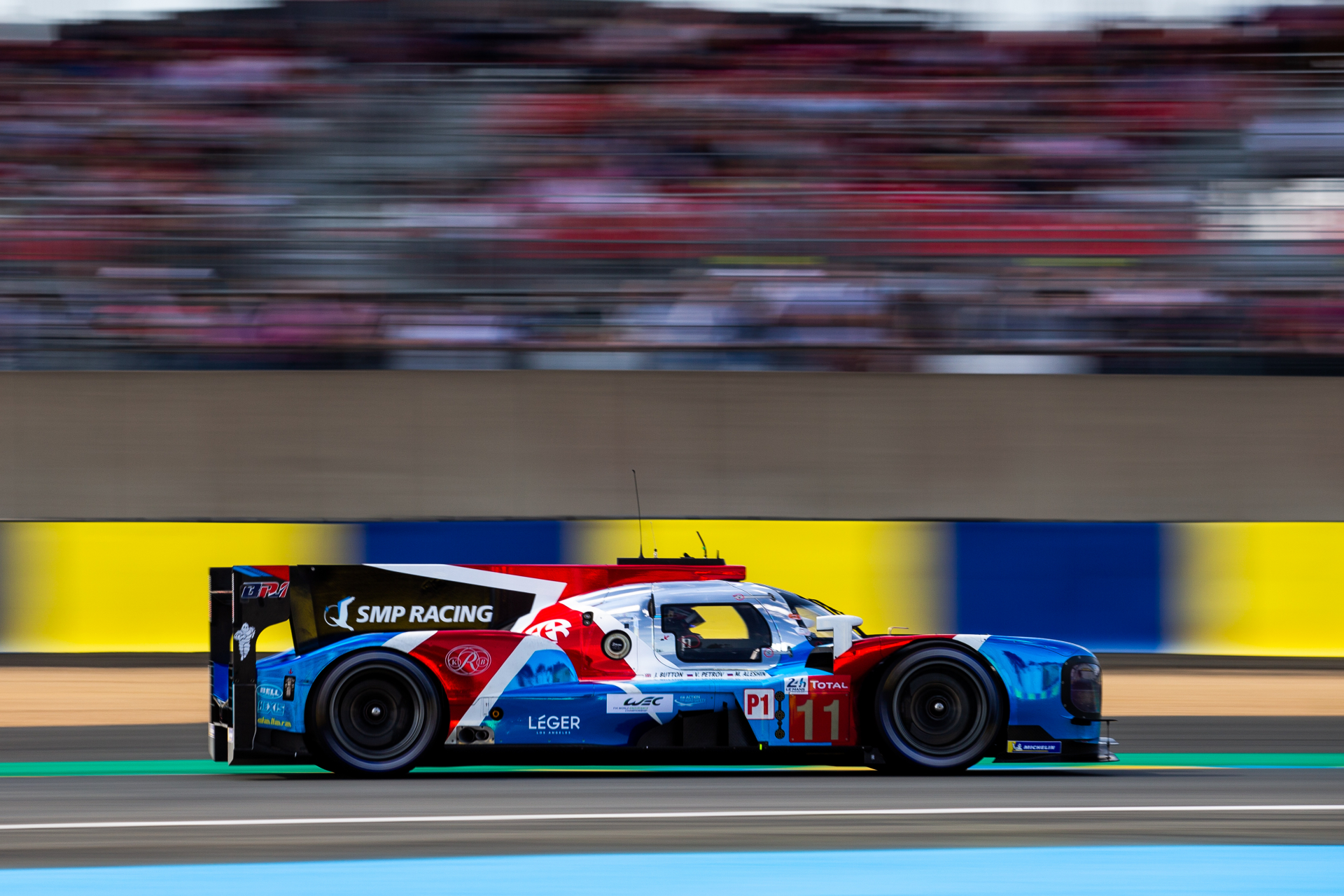 What do you remember about your first participation in the 24 Hours of Le Mans? I've only been there once, but racing at Le Mans is like racing a full season in another category. I loved my week there. I was overwhelmed by what Le Mans represents. Just the fact that I finished is a victory in itself. At the finish, the emotion was incredible. The engineers, the mechanics, coming out of 36 hours of non-stop work...
Why haven't you been back since? First of all, I had two children and I didn't want to be constantly away from my wife. But a few months ago, she said to me: "Please, go and drive, you're annoying me (Laughs)". She understands and knows that this passion for motor racing has never left me. I love racing, I love driving... It's my world and it always will be. As long as I'm in shape... I am only 43 years old after all... This is just the first step in my return to competition.
Does this mean that you still hope to return to Le Mans in the top class ? For sure. But the conditions have to be right. I don't want to commit myself to a project that might not be competitive. This year is the centenary, it's a special edition. The new regulations have made it possible to attract new manufacturers. 2023 is going to be crazy, but 2024 will be even crazier when you see the manufacturers who are approaching. We will see, but there are various opportunities for 2024.