24 Hours of Le Mans 2023 - Jenson Button in the Nascar Garage 56!
The 43-year-old Briton, who won the F1 World Championship in 2009, will take part in his second 24 Hours of Le Mans in June.
At the beginning of December, a high-profile driver is visiting Sebring International Raceway as Hendrick Motorsport tests its Nascar Camaro ZL1 Chevrolet for the centenary edition of the 24 Hours of Le Mans. Naively, or rather caught up in time, we let the information slip. But...
➡️ 24 H. of Le Mans 2023 - ITW Jenson Button : "You're gonna love the story..."
As a reminder, this specially prepared Nascar car will invest the Garage 56 reserved for a non-classified car. A very exciting project, but who will drive it? Unsurprisingly, it will be driven by Mike Rockenfeller - winner of the 2010 24 Hours of Le Mans with Audi - and Jimmie Johnson, seven-time Nascar Cup Series champion. Both men have already been involved in the test sessions scheduled by Hendrick Motorsport.
While the German driver has already competed in the 24 Hours of Le Mans ten times, his American teammate (47 years old) will be making the trip to La Sarthe for the very first time. But he is not a rookie in Endurance racing, having taken part in the 24 Hours of Daytona nine times between 2004 and 2022 (the last two times with 'Rocky'), finishing second in 2005, 2008 and 2021.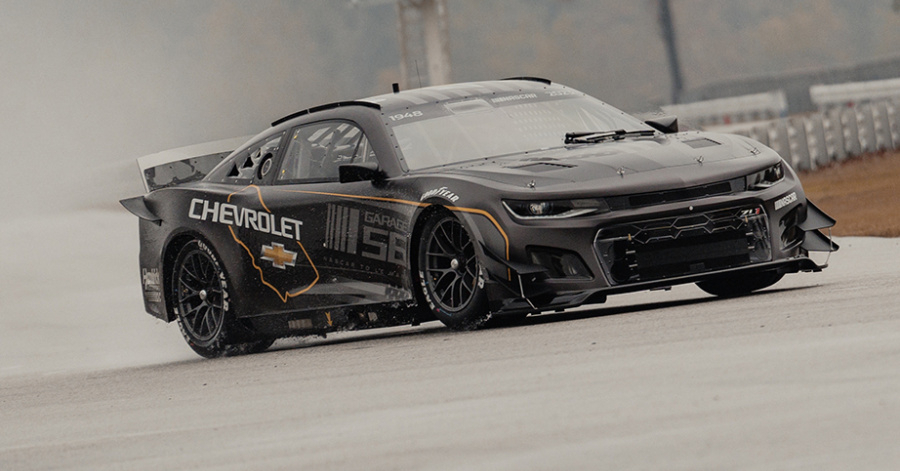 But the surprise comes from the identity of the third man, who won the Formula 1 World Championship in 2009 : Jenson Button (306 Grand Prix starts, 15 wins, 50 podiums and eight pole positions).
The 43-year-old Briton will be taking part in the race for the second time in his career, after a first appearance in 2018 behind the wheel of BR Engineering BR1-AER of SMP Racing alongside Russians Mikhail Aleshin and Vitaly Petrov.
A very international crew, with a former 24 Hours of Le Mans winner, a Nascar star and a F1 world champion, it was difficult to dream of a better project!
One step closer 💪@JimmieJohnson, @mikerockenfell3, and @JensonButton will be behind the wheel of the #NextGenG56 when we take on the challenge of @24hoursoflemans in June 👏 An all-star cast for a truly special event. pic.twitter.com/aVz8ySo5tL

— NASCARG56 (@nascarg56) January 28, 2023