Where will we see the Z06 GT3.R Corvette in 2024?
Now eligible in all four corners of the world, where will the Corvette Z06 GT3.R race in 2024 ?
The reveal of the Z06 GT3.R follows a two-year testing program. Virtual simulation through Chevrolet's Driver in the Loop simulator began in early 2021.
The first on-track test of the Z06 GT3.R took place in September 2022 — which means the Z06 GT3.R will have a full year of on-track development when it gets into the hands of customers in the third quarter of 2023.
"We're all very pleased with the results from the track testing program so far," said Laura Wontrop Klauser, GM sports car racing program manager. "What's even more encouraging is the correlation between simulator sessions and what we're finding in the real-world track testing. It's another level of validation that gives us confidence in the development process."
➡️ Chevrolet reveals Z06 GT3.R Corvette for 2024 competition
Chevrolet and Corvette Racing is establishing a complete customer support program that will be available to teams running the Z06 GT3.R in North America and elsewhere around the world.
An at-track parts truck will be a fixture at North American race events starting in 2024 with expansion to overseas support ramping up in the first two years of the Z06 GT3.R program.
Corvette Racing will carry full spares packages of bodywork and internal components for its customer teams in supported championships. On the technical side, engineers will assist teams with items such as pre-race documentation, including chassis setup and data sharing plus post-event documentation, data analysis, and relative comparisons.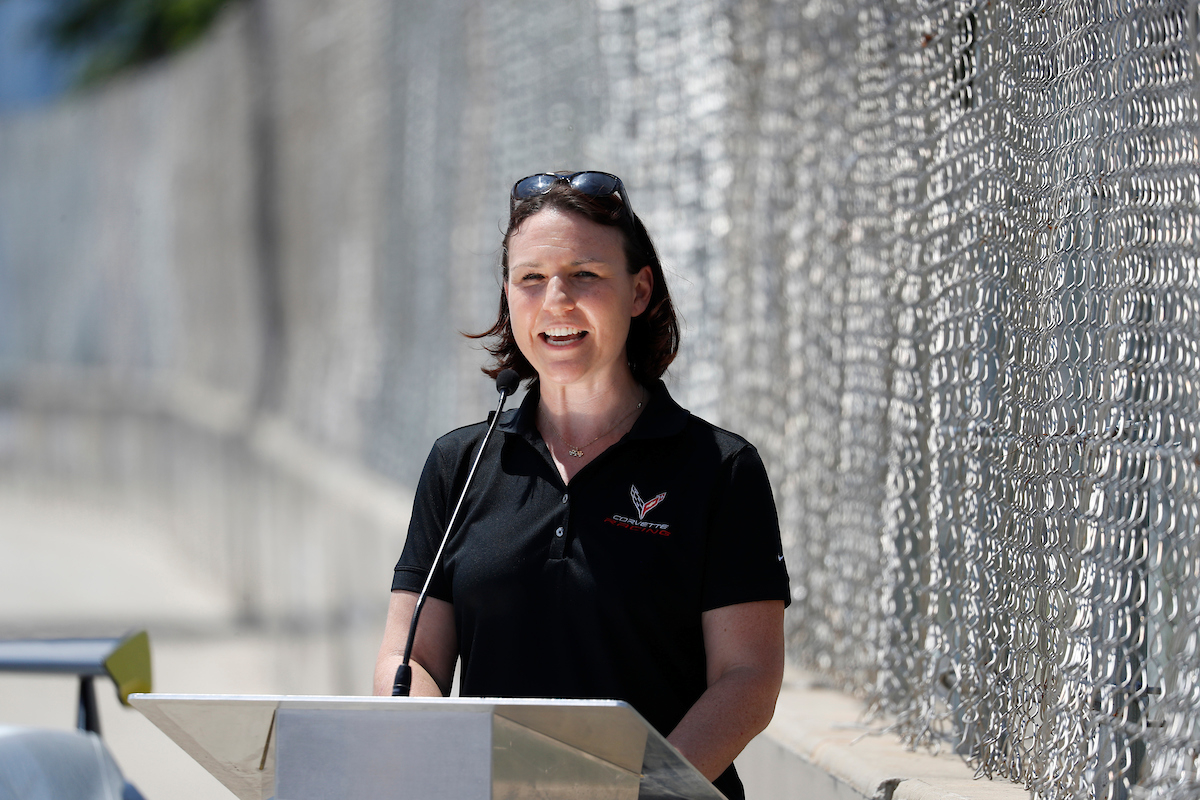 Full engineering, race strategy and other items also are incremental support options for Corvette Z06 GT3.R customer teams.
Customer integration doesn't stop at the racetrack. Corvette Racing and GM Motorsports engineers will be available for remote engineering and operations support,
"Supporting our customers is an area where we are putting in a lot of time and effort," said Christie Bagne, GM assistant sports car racing program manager. "With this being our first customer GT3 offering, we have had meetings with many prospective customers to learn from their previous experiences, find what is important to them from a support standpoint and come up with a program that meets their expectations."
For 2024, Chevrolet and Corvette Racing will continue targeting key sports car racing championships with North American and global entries.
The IMSA WeatherTech SportsCar Championship will see up to four Corvette Z06 GT3.R entries with a mix of GTD PRO and GTD teams starting with the 2024 Rolex 24.
Two Corvette chassis will be bound for FIA WEC in hopes of a double entry in the yet-to-be-named GT category, which would include the 24 Hours of Le Mans.
Chevrolet Motorsports will also be evaluating opportunities to be represented in SRO Motorsports including SRO America and the Intercontinental GT Challenge.
Specific team announcements including drivers will be announced at a later date.
"This has been an intense but very rewarding process," Klauser said. "From the time we announced a Corvette GT3 car, I've received more inquiries than I can count. It's a testament to a known product like Corvette, the minds behind design, development and build, and the quarter-century success of Corvette Racing."