François Heriau (TDS Racing) : "Only advantages to come and drive here"
After discovering IMSA just one year ago, François Heriau returns this time for a full programme with TDS Racing.
Last year's rookie at the 24 Hours of Daytona, François Heriau now has experience of the Daytona International Speedway. The one-shot in 2022 will be replaced by a full season in an Oreca 07 entered by TDS Racing. After René Rast, Oliver Rasmussen and Ed Jones in 2022, Job van Uitert, Giedo van der Garde and Josh Pierson will now take part. In qualifying, the Breton driver took the second fastest time in the class behind the tireless Ben Keating. A good start to an American campaign for the French team managed by Xavier Combet and Jacques Morello. 
Happy to be back in Daytona? 
I quickly found my bearings. A year goes by quickly and it's great to be back here at Daytona. The TDS Racing team is really extraordinary. I already knew Job who was with Panis Racing last year. Josh is a fast and reliable young rider, and Giedo needs no introduction. We had a short list of drivers to ride here and we had to decide. I'm very happy about my teammates. 
This programme was decided quite quickly? 
I told the Lahaye family very early on that I wanted to ride in the United States. As early as the Super Sebring meeting last March, I spoke with Xavier to see if we could do something together. The IMSA is a very nice championship which is very successful. Moreover, the role of the Bronze in IMSA is very important. From a sporting point of view, the Bronze is much more highlighted by competing in qualifying and then taking the start. There are advantages to coming here, even if I only know Daytona and Sebring in terms of championship circuits.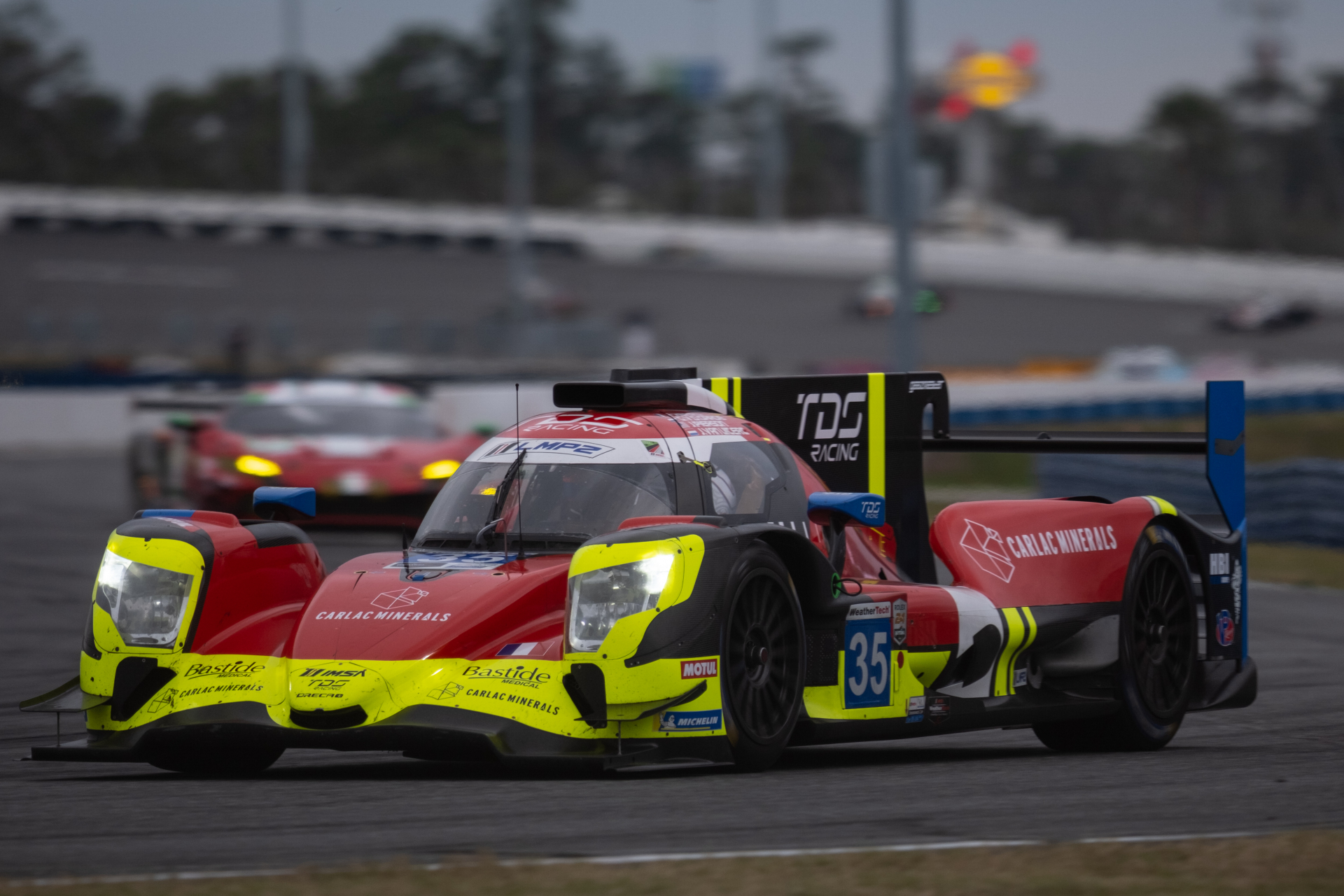 What is your opinion on the circuit?
Turn 1 looks easy but it's far from it. The whole track is quite atypical and complete with banking and a very fast bus stop. We have 61 cars on track, which is really good. This year, I'm concentrating on getting to know the team and my teammates. 
Is the fact that the LMP2s were slowed down a concern?
We quickly saw that the GTPs were within the times of the DPi's, so slowing down the LMP2's wasn't necessary. It's hotter to overtake the GTs and more difficult against the LMP3s. We also have to complete two stints on tyres, which is quite new for me here. Putting half the power back in would have been the right thing to do. 
Is IMSA your only programme? 
I'll be racing in the Asian Le Mans Series in a Ligier JS P320/Graff with the ambition of getting an invitation to the Le Mans 24 Hours.
You tested a Ferrari 488 GTE in Bahrain. Did you enjoy the test? 
I really liked it, so why not race the 24 Hours of Le Mans in a GTE. I immediately felt comfortable in the car and had a good feeling.