Lilou Wadoux, first female official Ferrari GT Competizione driver
After a positive season in LMP2, the young Frenchwoman joins one of the most prestigious manufacturers in the world!
Although the performance of the Richard Mille Racing Team's Oreca n°1 did not live up to expectations in 2022, the talent of the drivers entrusted with it has never been questioned by the most astute observers. And certainly not that of Lilou Wadoux.
Propelled into LMP2 after a third place in the Alpine Europa Cup in 2021, Lilou has not deserved it, on the contrary. And yet, it is an understatement to say that the step was high.
Applied, she didn't make the slightest mistake during the season, while getting stronger as the races went on. And this despite a cruel lack of driving compared to her colleagues, who were testing and racing one after the other, whereas she had to make do with the six races on the WEC menu.
But her performance and above all her progression curve did not escape Antonello Coletta, director of Ferrari Attività Sportive GT, who decided to integrate her into his group of official Ferrari Competizioni GT drivers, along with the six drivers in the 499P and - among others - Alessio Rovera, Daniel Serra and Andrea Bertoloni.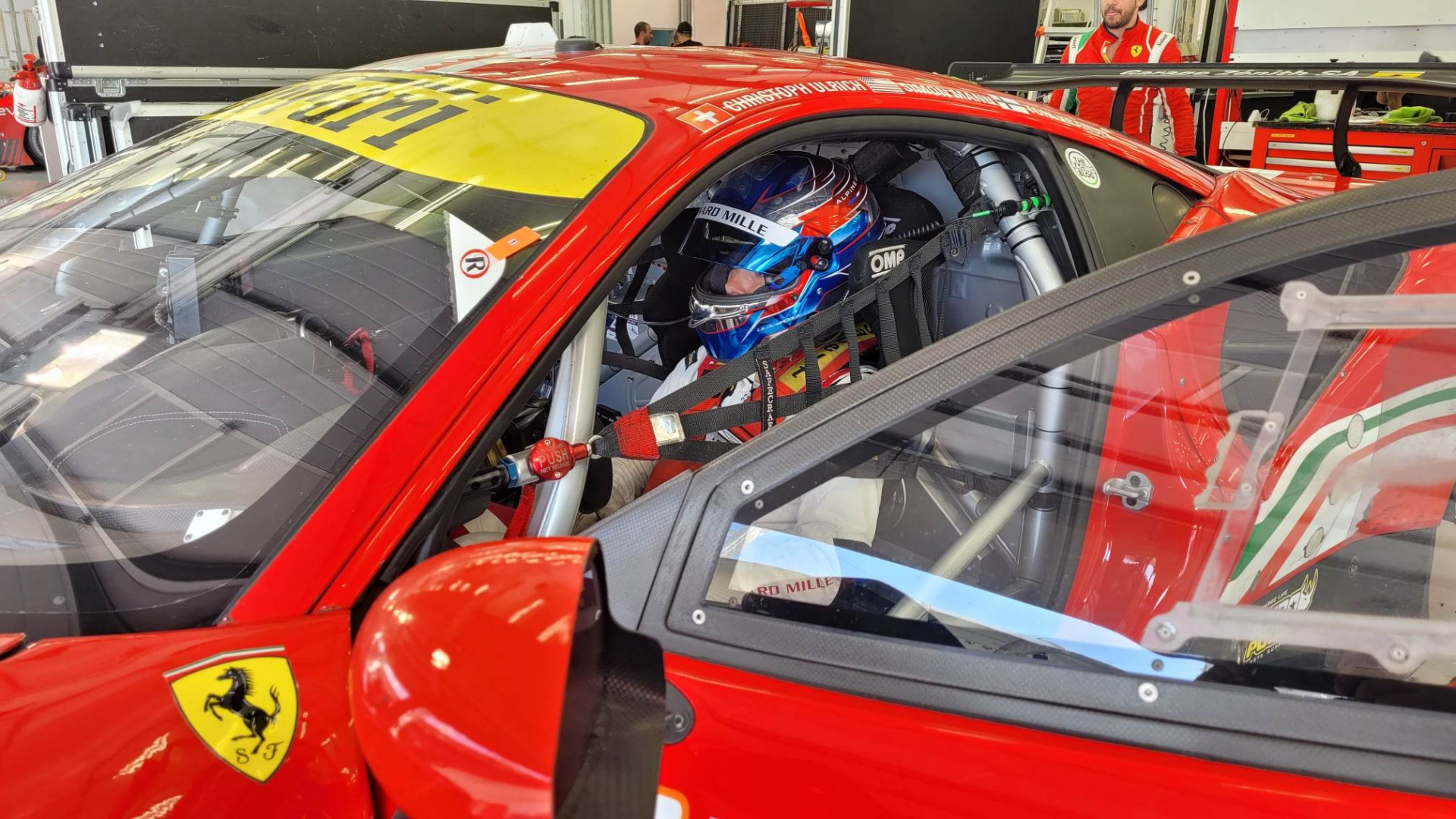 "I am thrilled and incredibly proud to join the Ferrari family, Lilou Wadoux said. Becoming an official driver is a dream come true and brings great responsibility. However, hard work always pays off, and I will do my best to repay the people who have believed in me from the outset. This new position is an important step in my young career, but I am ready to give my all and represent one of the world's most famous marques."
Last year, the day after the 2022 WEC season finale, Lilou had the opportunity to drive a Ferrari 488 GTE at the Bahrain circuit, after a very convincing performance in the Toyota GR010 Hybrid that morning. Shortly afterwards, she also took part in a test session of the 488 GT3 at Sebring (Florida).
Her 2023 programme has also been announced. She will to drive the #83 Richard Mille AF Corse 488 GTE in the World Endurance Championship. She will share the wheel with Argentine Luís Pérez Companc and another driver whose identity has not yet been revealed.