24H Dubai - Valentino Rossi : "It is a sign"
The former MotoGP star is fully satisfied with his podium, which is very significant and above all promising for the future.
He was not in the winning BMW M4 GT3 of Jean-Baptiste Simmenauer-Dries Vanthoor-Jens Klingmann-Diego Menchaca. But The Doctor was in high spirits last night, having just finished the 2023 edition of the Dubai 24 Hours.
The 43 year old Italian, in the #46 M4 GT3 he shared with Maxime Martin, Sean Gelael, Max Hesse and Tim White, finished on the third step of the podium, completing the triumph of the WRT Team, while the Belgian team was only doing its first outing with BMW.
"I am very happy because it's the first podium with WRT for me and to make it in my first race together with BMW M Motorsport is great", Rossi said. "It is a sign. It is a great way to start. The race was good and I enjoyed it a lot. It was not easy but at the end we got the podium and that was our target."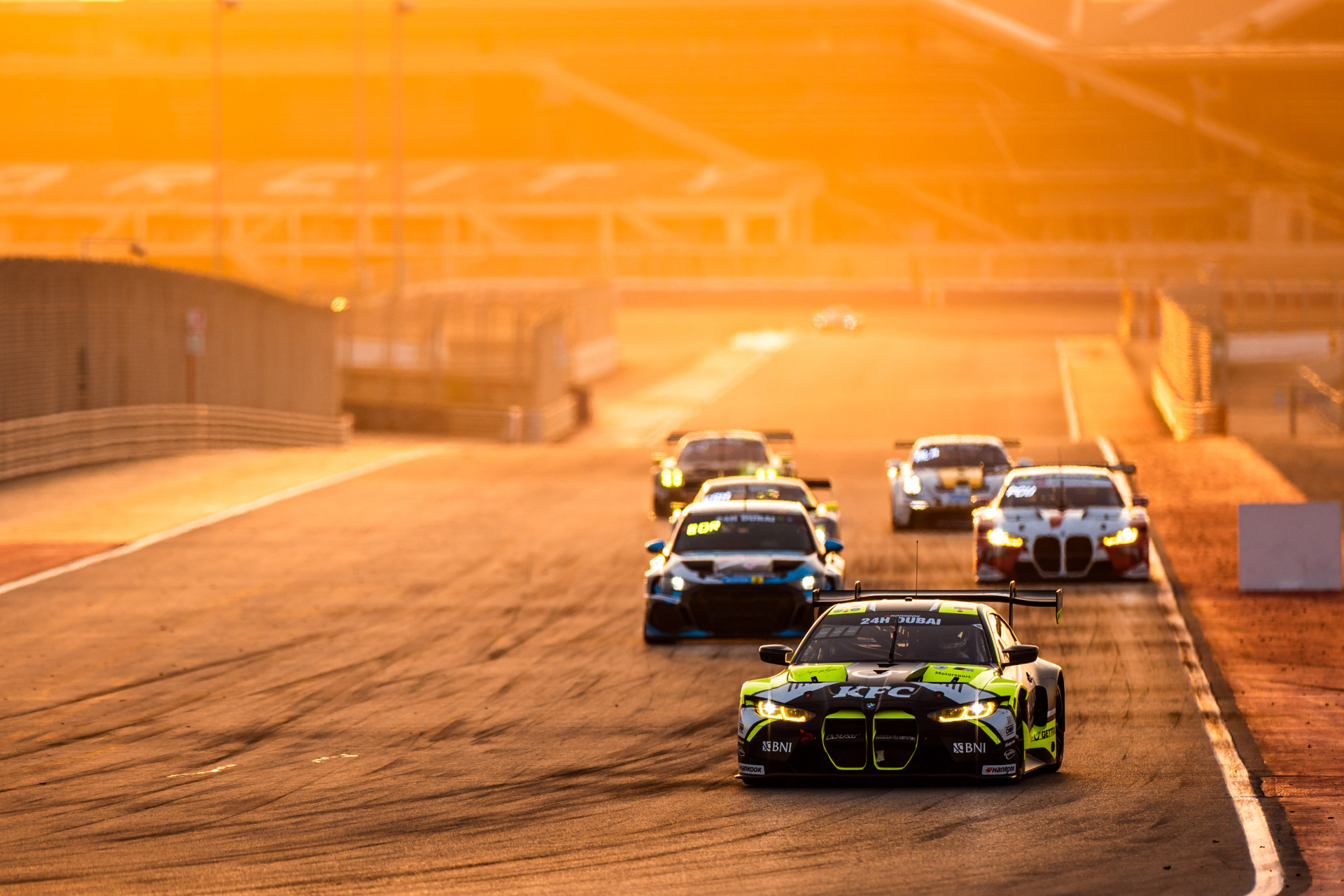 The official BMW driver, who was also praised by his "bosses" but also by his team-mates. "It's definitely very good to start the season like this – with Valentino as a team-mate and a podium finish", Maxime Martin said. "It was my first race back with BMW M Motorsport, so I am really happy and looking forward to the season now. Next up for me is Daytona and the Bathurst, so I will try to be two steps higher because P3 is good but P1 is better."
"It was also very cool to drive alongside Valentino for the first time, Max Hesse added. He is a personality that we all need in motorsport, and it is fantastic to have him in the BMW M family."
All the lights are green, therefore, on the eve of a pivotal season, even if according to the BMW M Team WRT main team, "without its contact at the beginning of the race, I think that the n°46 could have fought for victory with the n°7."   That will be for the next time. At the Bathurst 12 Hours, where Rossi will team up with Maxime Martin and Augusto Farfus? Why not, even if in addition to his opponents, Rossi will also have to tame a very hostile Mount Panorama Circuit.