Bertrand Baguette: "We don't always realize how competitive Super GT is"
After almost a decade in Super GT, Bertrand Baguette holds the crown in the premier GT500 class with Kazuki Hiramine in the Team Impul Nissan.
World Endurance Champion in the LMP2 category in 2013 and winner of the 24 Hours of Le Mans in LMP2 that same year, Bertrand Baguette did not find favour with a manufacturer to move up to the main category. That's when the Belgian left to try his luck in Japan in Super GT in order to follow in the footsteps of his French-speaking colleagues Erik Comas, Pierre-Henri Raphanel, Loïc Duval, Benoît Tréluyer and Fred Makowiecki.   It's not easy to leave everything behind to go and race in a championship that aims to be one of the most competitive in the world, especially when discovering a new culture. His two seasons (2015-2016) in Super Formula with Nakajima Racing were difficult, with only three points finishes. On the Super GT side, the debut was also complicated on a Honda NSX equipped with Dunlop tyres.   Of course, there was the victory at the 2017 Suzuka 1000km, but from 2014 to 2018, Bertrand Baguette, paired with Daisuke Nakajima and then Kosuke Matsuura, was never able to do better than 11th place in the final championship. A change of team and tyre manufacturer for the Verviers rider, who joins Keihin Real Racing in 2019 on a Bridgestone Honda. The results were not long in coming with a 6th place in 2019, a 3rd in 2020 and a 6th in 2021. The pandemic didn't help matters though, not to mention the end of his contract with Honda on 1 December 2021. Rather than looking to Europe again, "BB" took the option to continue in the land of the rising sun. He signed with Nissan and Team Impul to drive the brand new Z Fairlady with Kazuki Hiramine, still on Bridgestone tyres.   The season started with a promising 7th place in Okayama. This was followed by four podiums and a win at Suzuka. Everything came down to the final race at Motegi, where Baguette/Hiramine's 2nd place was enough to win the GT500 crown. The day after his title, Bertrand Baguette spoke to Endurance-Info.
Finally this title...   I've been racing in Super GT for almost ten years now and I didn't have easy first seasons where it was impossible to fight for the championship. In 2021, the title was up for grabs but our end of the season was not good (11 points in the last three races). Since I switched to Bridgestone tyres, the results came and we finally managed to win the title that Team Impul had been missing since 1995 (JGTC title with Masahiko Kageyama in 1994).  Did the change from Honda to Nissan take time to adapt?   It took me some time to fully understand the Nissan Z, which is a completely new car. From the beginning, I saw that it was well born knowing that it was mainly developed with Michelin tyres. We are the only Nissan on Bridgestone and our testing was limited. Since the fourth meeting in Fuji, we have taken a step forward by fighting for at least the podium in every race. The strengths of my driving on the Honda are not the same with the Nissan.  At the end of 2021, there was no question of you leaving Japan?   The change has been positive. When the adventure with Honda came to an end, my objective was to continue in Super GT on a Nissan. It was a chance for me to join Team Impul where I was immediately welcomed.  Team Impul is a great discovery?   As soon as I joined the team, I was very impressed. It's incredible to wait 27 years to win the title. The team has a lot of talented people with no detail left out. Kazuyoshi Hoshino is a boss like we like. When something goes wrong, he knows how to speak up and say things even if they are not good. Kazuki Hoshino's contribution is also a real plus, not forgetting Kazuki Hiramine who didn't make a single mistake in his third season in GT500.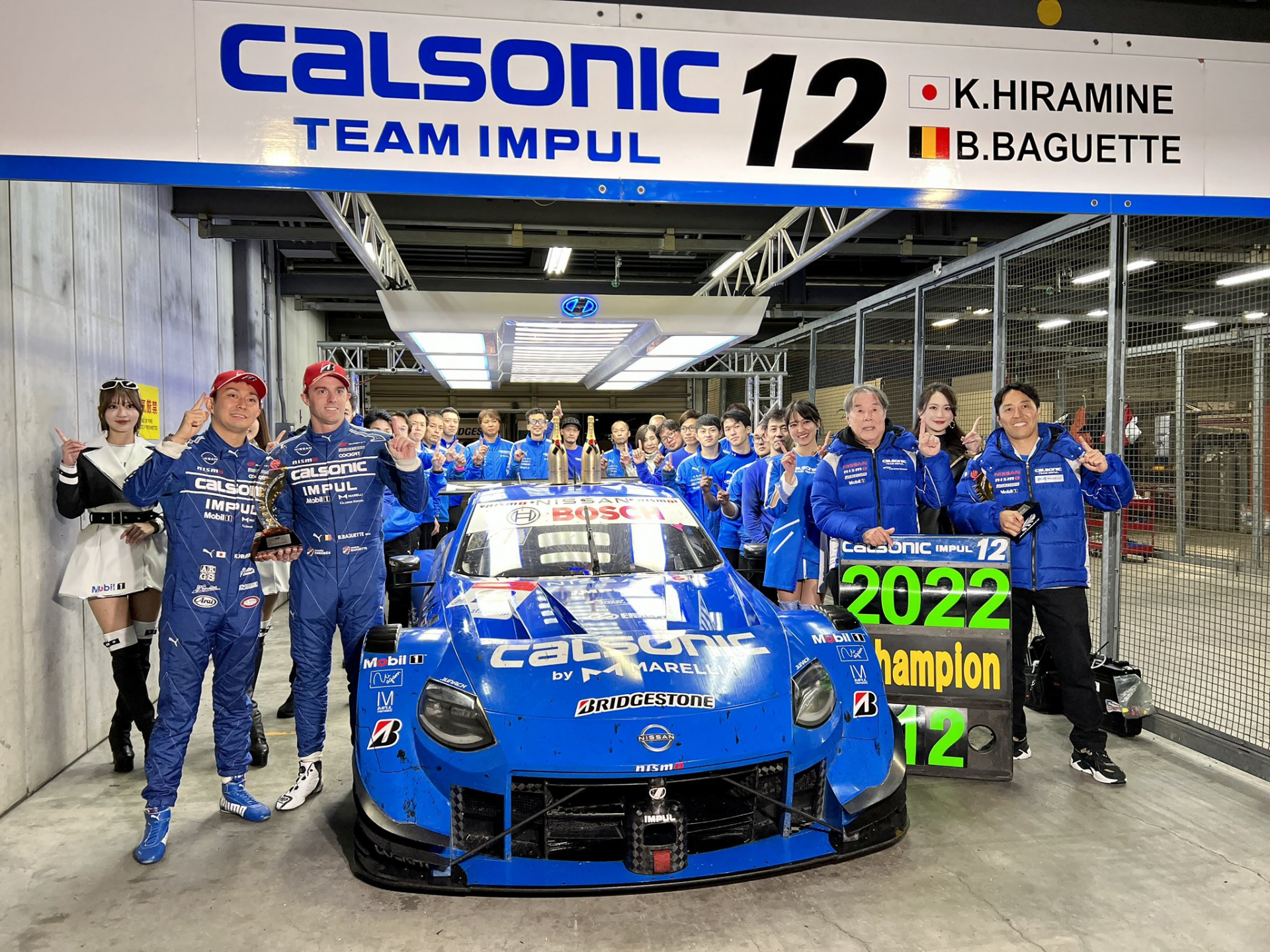 The Super GT has the particularity of having a handicap weighting according to results and not a BOP. Is this something you appreciate?   Everyone can see that the championship is very close. With this result-based weighting, you get pissed off when you're leading the league. We saw it halfway through the season when we had a fairly substantial lead. It can be frustrating because you see the others coming back, but the way of doing things is good. There are not all the stories we know about with the BOPs. The system in place in Super GT is fairer and more balanced.  The pandemic was a complicated time to go through on a personal level?   Keeping motivated in 2020 and 2021 was not easy. I spent five months in Japan without coming back to Europe and without any prospect of returning. I came back on 5 March (2021) to attend the birth of our second child the next day. As time went on, things became more relaxed in the country. In Motegi, there was a big crowd in the paddock.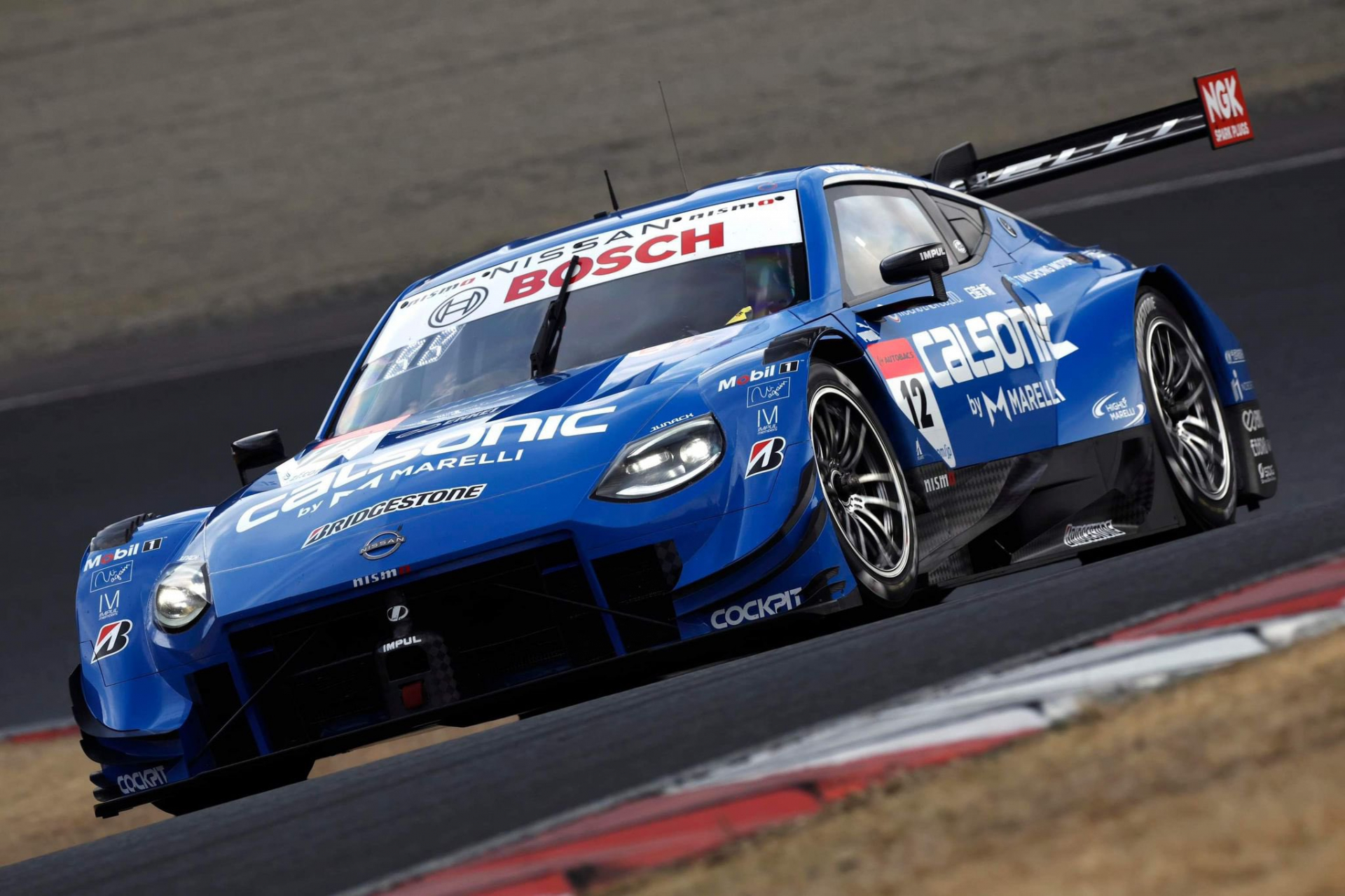 So, continuing in Japan was the right decision...   I have been there for nine years. When you are in Europe, you could ask yourself what I was doing over there with results that weren't coming. I learned a lot in Super GT. Since I've been driving a Bridgestone car, I'm able to fight for the championship. You don't always realize how competitive the championship is, not to mention that it generates a lot of publicity and partners. You have to have the best tyres because it's mainly a tyre battle.  Will you be returning to Europe soon?   At the end of the week. Before that I'm going to support Thierry Neuville at the Rally Japan...