The midday news...
Michelin Le Mans Cup, Mission H24 and the Ligier European Series are on the programme of this half-day's news...
The first free practice session of the second round of the Michelin Le Mans Cup at Imola (Italy) was dominated by the #23 United Autosports Ligier driven by John Schauerman and Wayne Boyd. With a 1'38.607, Boyd was 0.315 and 0.352 faster than another JS P320 - the #43 Racing Spirit of Le Mans (Jack Wolff-Josh Skelton) - and the fastest Duqueine M30-D08, the #4 Nielsen Racing (John Melson-Matthew Bell).
In GT3, the #99 Bullitt Racing Aston Martin Vantage GT3 topped the ranking thanks to Stephen Pattrick-Theo Nouet (1'42''078). The top three were completed by the #61 AF Corse Ferrari 488 GT3 (Forgione-Montermini) and the #46 Ebimotors Porsche 911 GT3 R (Busnello-Babini)
On the eve of its first official race, H24 - the hydrogen-powered prototype co-developed by the ACO and GreenGT - set its best lap of 1'53''524 in the hands of Norman Nato and Stéphane Richelmi.
In the Ligier European Series, RLR MSport put its two cars at the top of the JS2 R standings. Haytham Qarajoui (#75) set the fastest time in Free Practice 1, 0.901 seconds ahead of his teammate Horst Felbermayr Jr (#40). Cédric Oltramare (#4 / Cool Racing) completed the top three. In JS P4, Gillian Henrion (#16 / Team Virage) gave a new lesson to his rivals, thanks to a lap completed in 1'47''344. He precedes by 0''431 Simone Riccitelli-Nicola Neri (#3 / LR Motorsport) and by 1''369 the pair Alexandru Mirea-Philip Andriescu (#24 / Smart Driving).
Earl Bamber Motorsport has confirmed its presence in GT World Challenge Asia this season with two Porsche 911 GT3 R. The original plan was to race in 2020 but Covid-19 has passed. Setiawan Santoso and Reid Harker will share one of the two Porsches in the Pro-Am class. Adrian D'Silva will drive the second Porsche with Earl Bamber, also in Pro-Am class.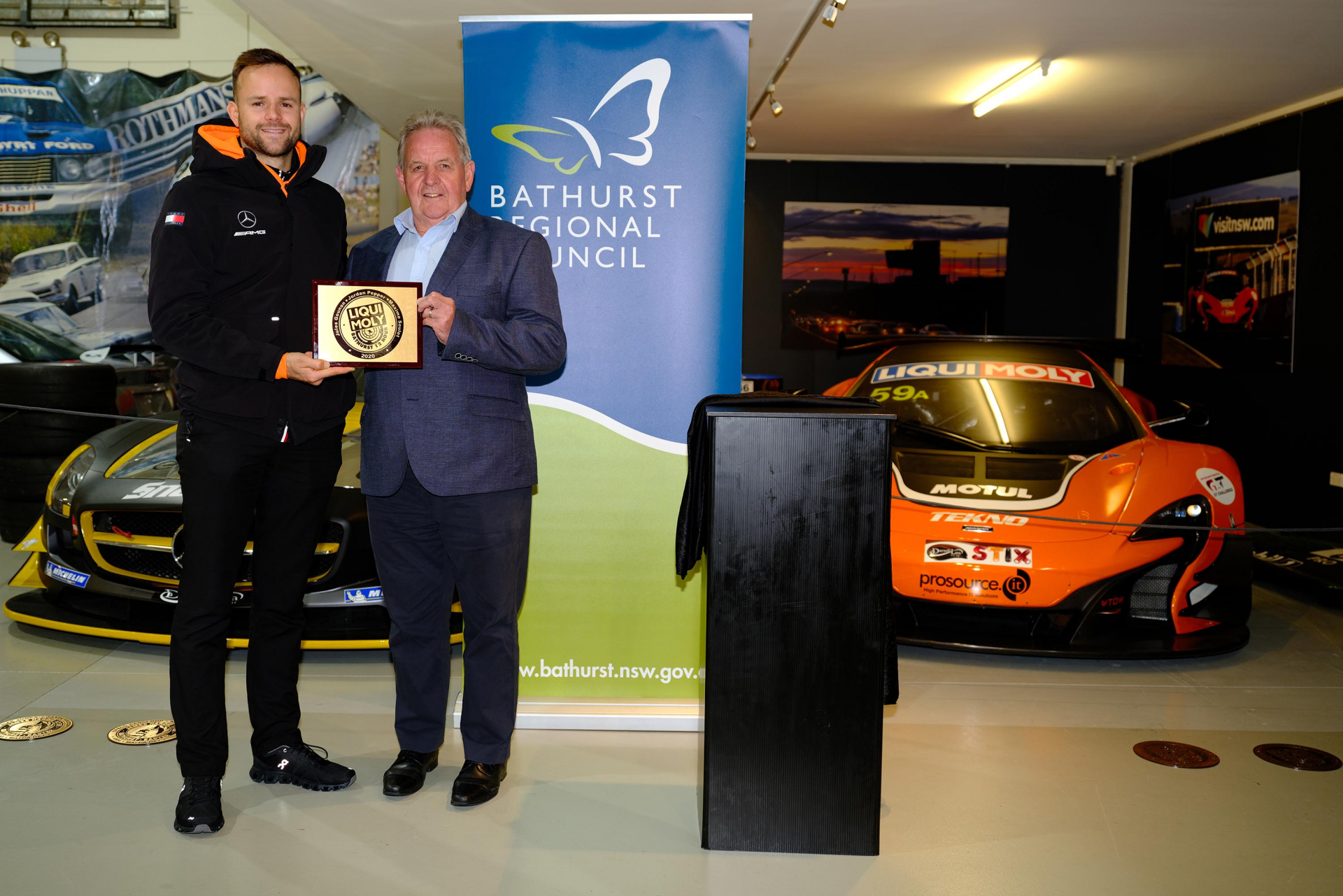 Jules Gounon (above) is the only winner of the 2020 Bathurst 12 Hours at the start of the race this year. The French driver won two years ago at the wheel of a Bentley Continental GT3 with Maxime Soulet and Jordan Pepper. The former Bentley Boy was presented with the 2020 winners plaque which will be exhibited in the new Bathurst Hall of Fame next to the Peter Brock statue.
Competitors in the Bathurst 12 Hours are using Pirelli DHE tyres this year and not the DHF as in other championships. "For Bathurst we are using the DHE tyre that has run successfully at this event in the past, closely related to the tyre that has claimed the lap record here," said Matteo Braga, Pirelli Racing general manager. "In recent years we have experienced generally sunny weather conditions, but also extreme temperatures."