Alexandre Cougnaud : GT4 and Le Mans in 2022 !
After Saintéloc Racing in GT World Challenge Europe in 2021, Alexandre Cougnaud is now in FFSA GT this year with the brand new CSA Racing team. In a few weeks, the native of Sables-d'Olonne counts well to be at the start of the 24 Hours of Le Mans on the LMP2 of DKR Engineering.
After the GT3 category in 2021, Alexandre Cougnaud is going down a notch this year. On paper, this may seem like a step backwards, but the Vendéen had a very precise idea with this GT4 programme in the French GT Championship in an Audi R8 LMS GT4/CSA Racing car with Gaël Castelli. In parallel, a debut in the 24 Hours of Le Mans is expected next month. 
To date, the young real estate entrepreneur, who has moved to Paris, is entered in the Oreca 07/DKR Engineering. Endurance-Info wanted to know more about his GT4 programme and his possible debut at Le Mans. The CSA Racing driver is pragmatic and is managing his season as best he can.
Is this the right year to see you at Le Mans? 
"It's still in the pipeline but not 100% confirmed. It should be decided in the next few days. So far, I haven't had any luck. In 2018, I am a reserve driver. Two years later, I'll be driving for Graff Racing in LMP2. Everything is signed but Covid-19 is going through and the edition is behind closed doors, which was not good for the partners. Last year, it couldn't be done. I know the big circuit from having run the Road to Le Mans three times." 
The LMP2 is far from a GT4...
"Driving in GT4 allows me to free up some budget to compete in the 24 Hours of Le Mans. This CSA Racing programme gives me the opportunity to do well and I was too short on budget to move back into GT3 because to be successful you have to combine Sprint and Endurance."
Was the CSA Racing programme a late decision?
"It all came from Gaël who I know from the Porsche Carrera Cup France days in 2014. He introduced me to the CSA Racing project which starts in GT4 and I was seduced. The team really does things well. What's more, I wanted to drive with Gaël."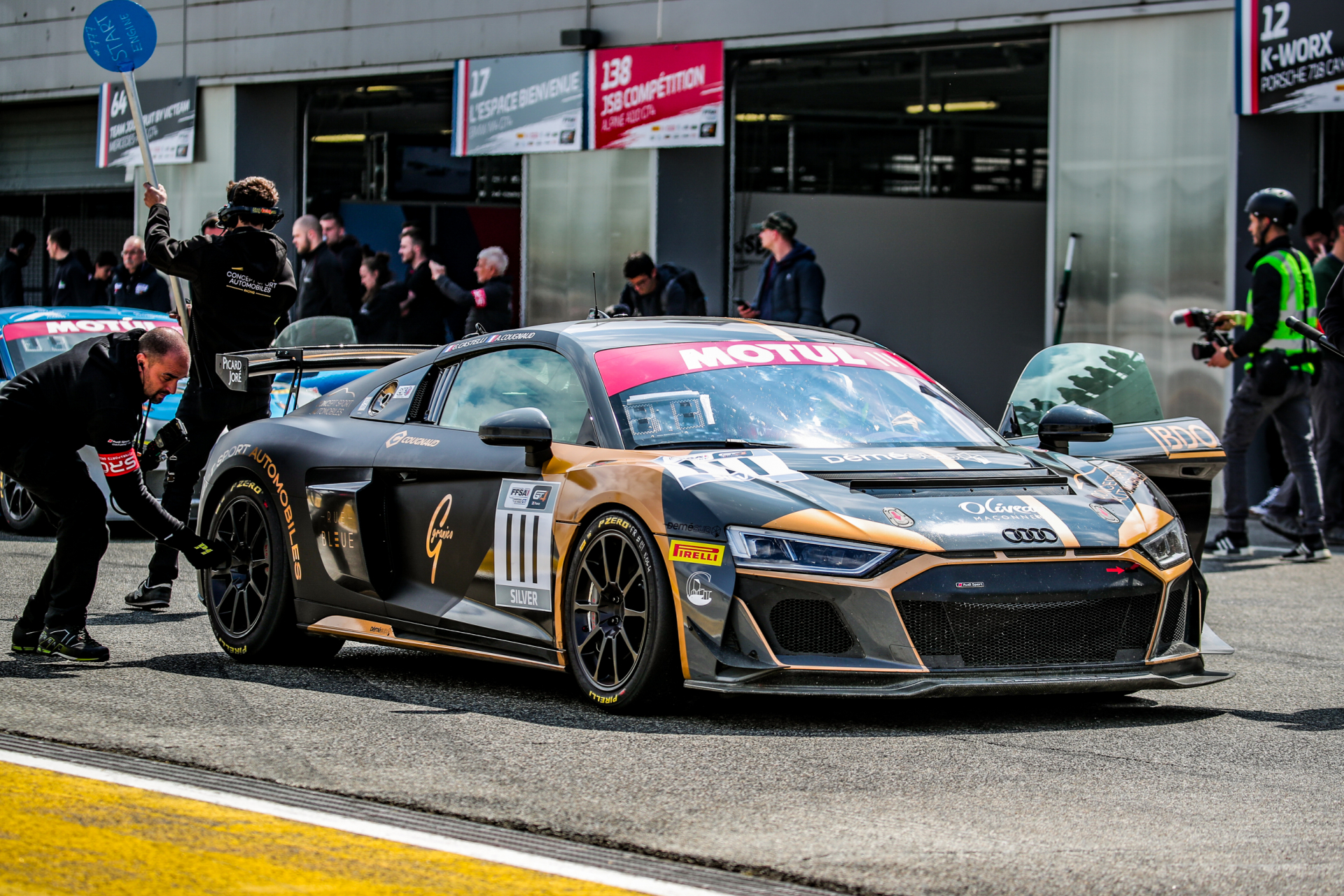 Do you enjoy GT4? 
"A few years ago, you could still consider the GT4 category as a transition period for a driver. Now, a lot of drivers are becoming professional in GT4. To be in GT4 is not a plan B but because I can do a good programme in good conditions. I want to go home with a French Championship title."
Is your goal to return to GT3? 
"As I said, driving in GT4 allows me to keep some budget for freelancing in LMP2 if an opportunity arises. Also, if I perform well in GT4, I can move back into GT3. What I'm interested in is being in the right team, in the best car and with the best teammate."