Toyota Gazoo Racing Europe innovating and advancing via parasports
For over a decade, Toyota Gazoo Racing Europe (TGR-E) has brought high-performance innovations to fiercely-contested sporting arenas and expanded its knowledge of the latest technologies to deliver ever-better support to world-class competitors. That arena is, however, not only motorsport, but also parasports.
As the parasports calendar reaches an important milestone - one year until the 2024 Paralympic Games opening ceremony in Paris - TGR-E is in its 12th year of cooperation with athletes and organisations, building relationships of mutual benefit with like-minded competitors and innovators.
At first glance, TGR-E's motorsport credentials, which boast multiple Le Mans 24 Hours wins, World Championships and a thriving customer racing operation, may appear distant from the world of pure physical athleticism epitomised by parasports athletes competing in skiing or cycling events.
But technology, and the hunger to extract more performance through engineering, lay at the heart of TGR-E's parasports engagement. Fittingly, the story began thanks to the ever-determined and innovative Andrea Eskau, a multiple Paralympic and World champion who constantly pushes herself and her equipment for better.
Andrea's initial request, in 2012, for an ergonomic seat insert to provide better support in her handbike, inspired by the fitted seats used in motorsport, was the seed which grew into a long-term cooperation, fuelled by the passion of an incredible athlete and the TGR-E engineers devoted to learning a new discipline.

"Immediately we all recognised how determined, inspiring and knowledgeable Andrea is," says Norbert Schäfer, parasports project manager at TGR-E. "Even though our first project was for a relatively small component, her attention to detail aligned perfectly with our own philosophy in motorsport and automotive."
A full-scale joint project in 2014 focused on a clean-sheet design of a new Nordic ski sled for the 2018 PyeongChang Winter Paralympics. Using motorsports-inspired carbon fibre, and component concepts directly taken from TGR-E's race cars, the sled delivered unparalleled body support, allowing Andrea to manoeuvre accurately and translate more of her energy into forward motion.
When Andrea's focus switched to the 2020 Summer Paralympics, TGR-E rose to the challenge of developing a new lightweight hand bike, constructed from carbon fibre reinforced plastic (CFRP) and tailored precisely to Andrea's exacting requirements.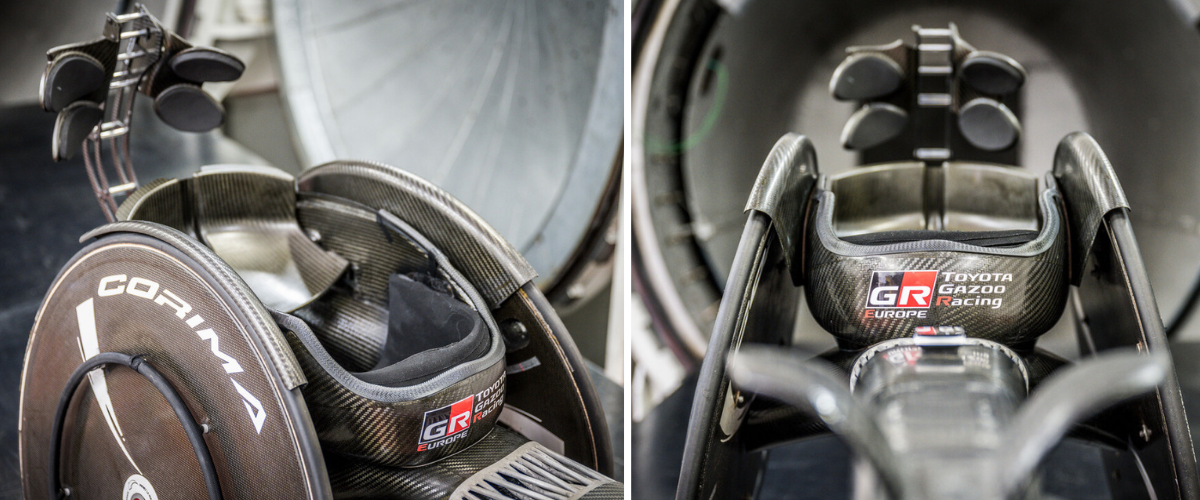 "Andrea was involved at every stage, not only by providing detailed feedback but actually proposing concepts and solutions; it was a true partnership," adds Norbert Schäfer. "Both the ski sled and the hand bike projects were a privilege to be involved in, not only personally but as an organisation. We learned a lot about this very specific world, and had the honour of being part of Andrea's incredible journey."
For TGR-E, success in parasports is measured in knowledge gained and an athlete's satisfaction in their equipment, although, for the record, Andrea has so far earned three Paralympic gold medals, four silvers and two bronzes plus multiple World Championship medals using equipment jointly developed with TGR-E. Earlier this month, Andrea won a World Championship silver and a bronze in Glasgow, a few days before becoming a European champion in Rotterdam.
To further expand its knowledge of parasports engineering and unique athlete specificities, in 2019 TGR-E took on a new challenge, a racing wheelchair, for a new athlete, Alhassane Baldé.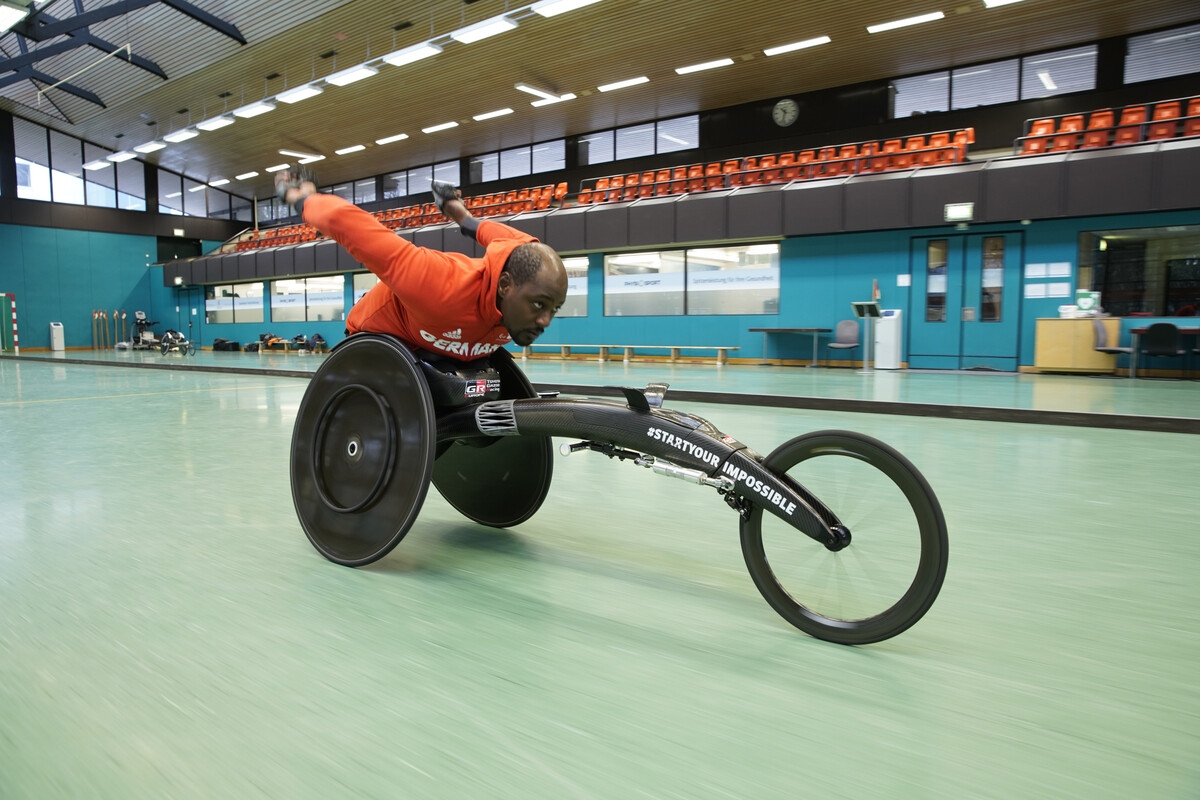 Working together with Alhassane and the German Paralympic Committee, a lightweight prototype was constructed using cutting-edge techniques, such as topology optimisation and additive manufacturing. The distinctive ergonomic design minimised wasted energy and showed great promise until the Covid pandemic curtailed the testing programme and prevented its appearance in at the Tokyo Paralympic Games.
Nevertheless, that first prototype laid the foundations for future racing wheelchair developments, including a concept which aids the efficient design of chairs fitted to an athlete's specific size and disability profile. TGR-E is currently on the lookout for potential testers to contribute to ongoing prototype development of its racing wheelchair.
"In parasports, each athlete has unique requirements for their equipment; no two wheelchairs are the same," says Norbert Schäfer. "This is a challenge from a manufacturing point of view because we want to offer technology to further athletes, but the cost and practicality of bespoke designs makes additional projects more challenging. So, our engineers created a concept for a multi-adjustable jig to determine athlete-individual design parameters for a racing wheelchair. This has the potential to bring advanced technology to more athletes."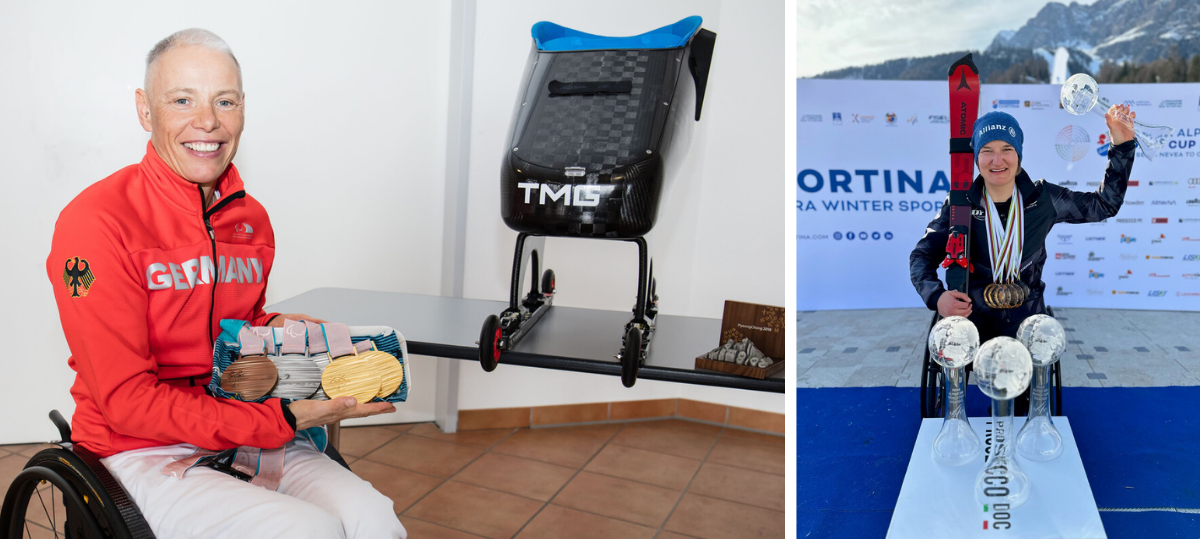 At the same time, the first inquisitive steps are being taken in the demanding world of mono-ski racing, in cooperation with multiple Paralympic and World champion Anna-Lena Forster. Mono-ski racing involves complex damping systems and vertical dynamics offer the potential for motorsport-style set-up analysis and development, as well as technology crossover with racing suspension systems.
As well as enhancing TGR-E's knowledge, its parasports projects also showcase the services it provides to third party customers from the automotive industry and beyond. Competence in composite design and production, additive manufacturing, aerodynamic modelling, simulation and component design have all gone into TGR-E's recent parasports developments.
What new projects emerge in the future will be revealed in time. What is clear is that through parasports, TGR-E continues to search for ways to contribute to ever-better technology for athletes, whilst expanding its own knowledge of different disciplines in the process. As the Paralympics draw closer, fuelled by the passion of remarkable athletes like Andrea Eskau, TGR-E's interest burns bright.