Johnny Mowlem at Goodwood FOS with the Toyota 92C-V (+ video)
With 10 participations in the 24 Hours of Le Mans, the Briton had the honour of driving the illustrious Japanese car at the Goodwood Festival of Speed.
Not everyone gets the chance to drive a car complying with C2 regulations at the legendary Goodwood Festival of Speed. But Johnny Mowlem did. An opportunity offered to him by Iconic Racing, the running team of Art & Revs.
A car that took part in the 24 Hours of Le Mans three times between 1992 and 1994. Editions in which it finished 5th, 6th and 4th thanks to the George Fouché / Steven Andskär duo, supported respectively by Stefan Johansson, Eje Elgh and Bob Wollek.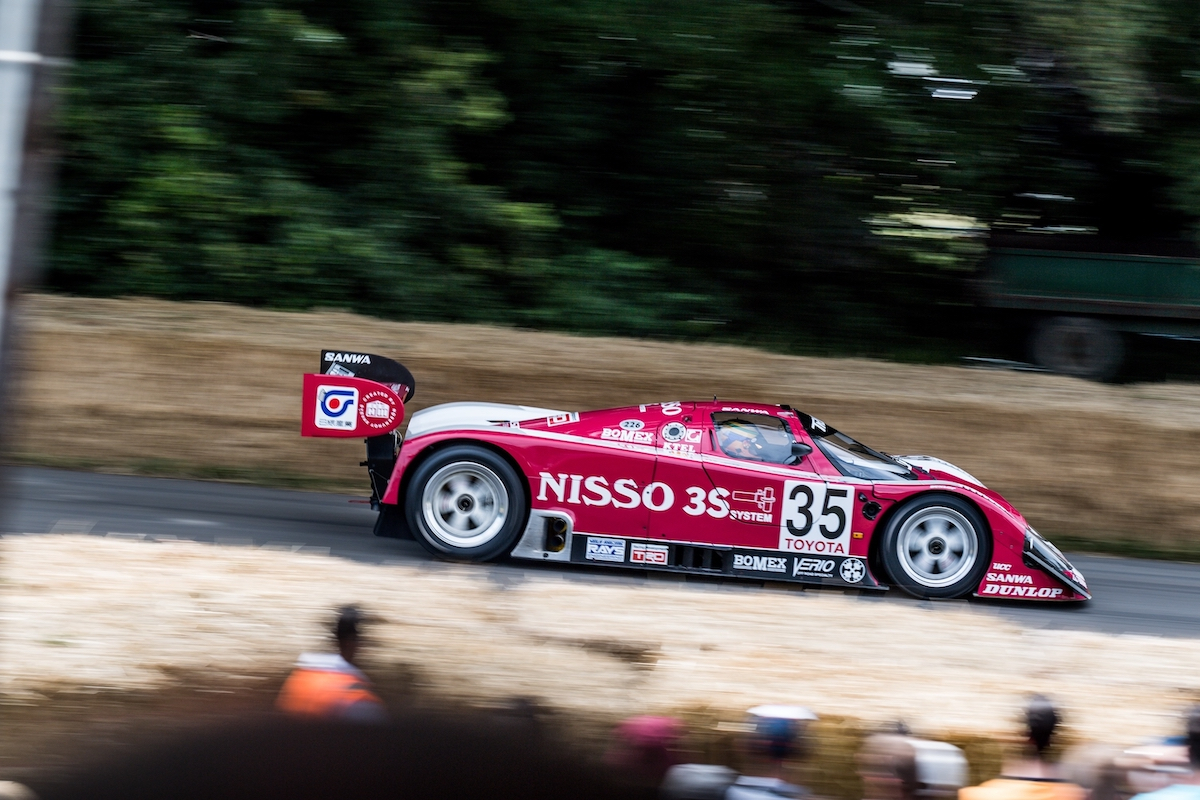 Although he didn't take the wheel, Stefan Johansson was delighted to be back in his old car. The Swede, winner of the 1997 Le Mans 24 Hours, also agreed to sign the car.
We'll let you enjoy the rest in the video below, or HERE if the window doesn't open properly. It's a great opportunity to enjoy the bewitching sound of the 3,576cc turbocharged V8. And if you'd like to see more photos, please go HERE.