CARS to offer a Headache Free VIP Shipping service
Competitors at this year's Gulf Historic Dubai GP Revival benefit from exclusive preferred global shipping rates with our Logistic Partners CARS.

The Gulf Historic Dubai GP Revival, a highlight of the global motorsport calendar, has announced a partnership with CARS (Classic Automotive Relocation Services) to offer teams and partners exclusive event based shipping rates. Those with eligible cars can utilise this partnership to ship their race cars to the Dubai Autodrome from €5.000*, ready to compete in a truly unique revival event.
Teams and competitors will be able to deliver their racing machines to one of CARS warehouses. CARS will then take care of all shipping requirements and customs of the vehicles to their warehouse at the Dubai Autodrome via either Sea Freight or Air Freight. The CARS team will offload and store the vehicles in VIP allocated garages up to the event.
This process will then be repeated once the chequered flag has fallen on the Gulf Historic Dubai GP Revival. CARS will handle all of the necessary logistics to ship the cars back to their country of origin. This end-to-end offering will make competing at this year's event easier and more cost-effective than ever before.
The requirements for this exclusive offer are very simple, with minimal documentation needed.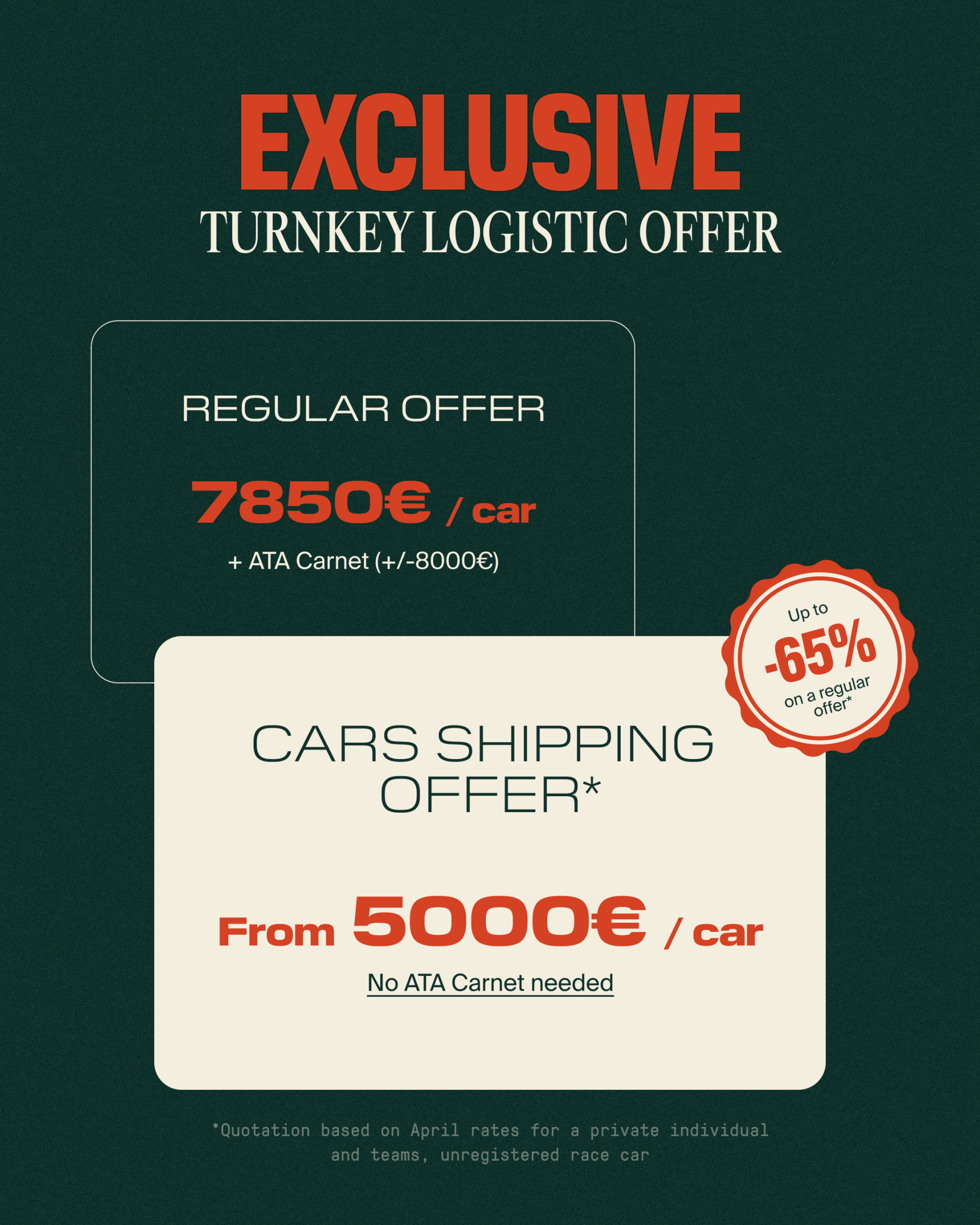 This offer is exclusive to teams taking part in the Gulf Historic Dubai GP Revival, and is the most seamless and cost-effective way to transport your vehicle to and from the event. The CARS Shipping LLC team stay at the disposal of the teams and competitors who have any questions to follow up with more information and provide quotation.
Pierre-Brice Mena, Managing Director of GP Extreme, said: "We are delighted to announce our partnership with CARS for this year's Gulf Historic Dubai GP Revival. The teams that compete and take part in our event are located across the globe and share a burning passion for classic motorsport. With this partnership we are making it more straightforward than ever to participate.
"The five categories of racing action featuring iconic Formula 1, Sports cars, GT and Touring Cars ranging from the 1960s through to the early 2010s mean there will be an abundance of racing heritage on show. Much of this will be made possible through our partnership with CARS, which gives prospective competitors an easy route into one of the most unique and unforgettable motorsport events of the year."
James McSweeney, Managing Partner at CARS Shipping LLC, said: "CARS Europe is proud to be the Logistics partner in bringing International Cliental to take part in the Gulf Historic 2023. The concept of adding a CARS Middle East office to our global network was always with the intention of helping grow the Winter Automotive scene within the UAE. So to be able to use our CARS Facilities from your door to our door at our Dubai Autodrome warehouse we hope makes the thought of a Dubai visit a reassuring one. "  
"I am proud to be able to partner with Gulf Historic 2023. CARS and GP Events have the same vision to grow the Automotive community in Dubai. Having our global offices and our Middle East HQ based at Dubai Autodrome we look forward to assisting international and GCC participants to give a stress free logistic service to and from this year's event." Register HERE