80th Goodwood Members' Meeting demo to celebrate racing Porsche 911s
Goodwood will celebrate both 75 years of Porsche and 60 years of the 911 with a spectacular on track demonstration featuring some of the most important racing cars in history at the 80th Goodwood Members' Meeting presented by Audrain Motorsport.
Starting with the 1973 Targa Florio-winning RSR and showcasing cars through to the 1998 Le Mans-winning 911 GT1 98, the demonstration will see around 20 historic racing Porsches in action.
With a silhouette that is unmistakable to even those least interested in motoring, the Porsche 911 was launched to the world in 1963 at the Frankfurt Motor Show. Since then it has gone on to sell over a million examples and continues to be coveted by car fans worldwide.
The 911 quickly became a mainstay in motorsport, especially driven by the likes of Vic Elford both on and off track, but it wasn't until the early 1970s that it really began to make its mark on the world stage.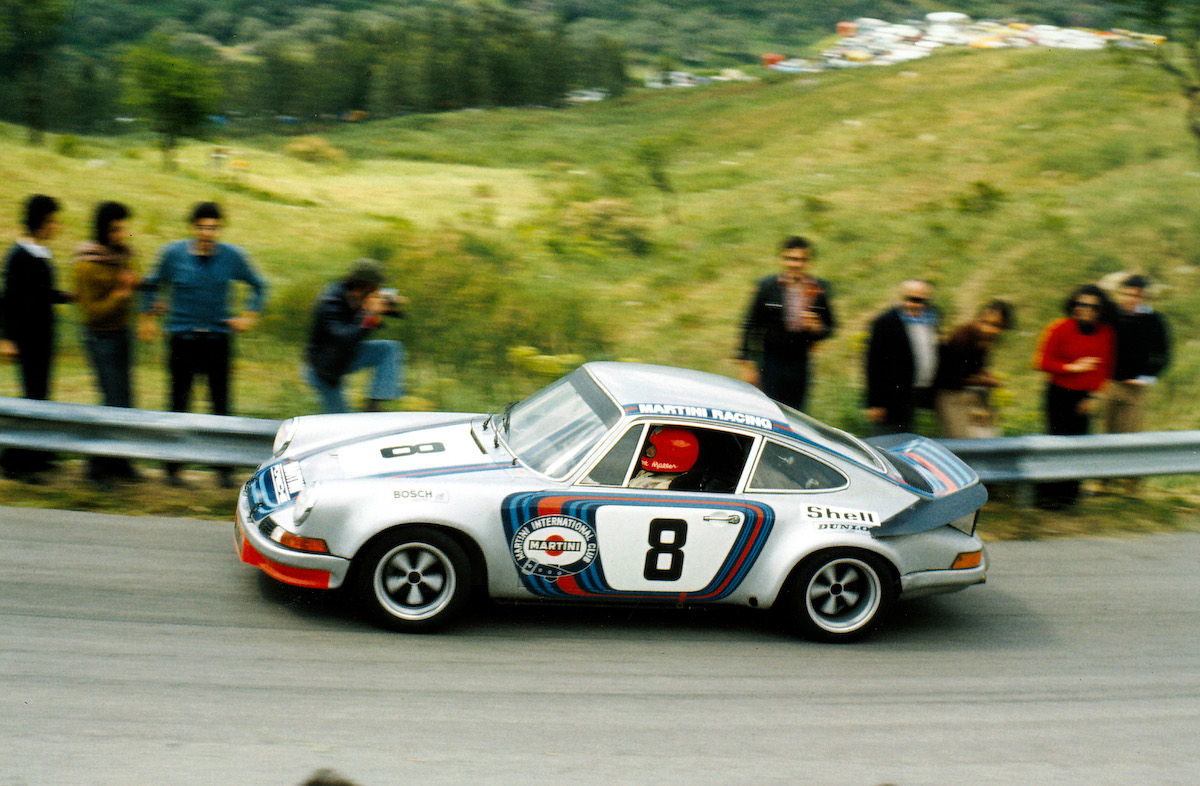 Herbert Muller and Gijs van Lennep's win at the Targa Florio in Sicily started a lineage of winners in major motorsport events that continues to this very day. The demo at the Members' Meeting will be bookended by that very car, and the final Porsche to win a major endurance race outright – the 1998 Le Mans-winning Porsche 911 GT1 98.
The rest of the cars have been specially-chosen to tell the success story of the 911 on the racetrack, and includes winners of the Sebring 12 Hours and Daytona 24 Hours. Driving the 1973 Targa Florio winning car will be none-other than Mr Le Mans himself, Tom Kristensen.
The demo will be held on both days, with the field of cars on track for a ten-minute demonstration of flat-six sights and sounds. It is the final of our track demonstrations to be announced for 2023, and joins 2000s GT1 cars (Corvette C6.R, Saleen S7R, Aston Martin DBR9, Maserati MC12, Ferrari 550 Maranello...) and the Brabham BT52 in completing the weekend line-up.
The demonstrations have become a central part of the revived Members' Meetings, and have in the past seen everything from Supertouring era touring cars to ground-effect F1 cars on display.
This year's event is set to be a bumper one, with races including the Jim Clark Trophy for Lotus Cortinas and Gordon Spice Trophy for Group A touring cars taking centre stage as well as off track activities and festivities.