Audi R18 e-tron quattro seeks new owner. Do you want it ?
If you have the money, an Audi R18 e-tron quattro is for sale.
Is it a Classic? The Audi R18 e-tron quattro is only ten years old and it is possible to buy one. The model, which is for sale in England at Joe Macari, is chassis #416 which ran in the WEC in 2015 under Audi Sport Team Joest in the hands of Loïc Duval, Lucas di Grassi and Oliver Jarvis.   Chassis #416 has only contested three races in WEC : the Fuji, Shanghai and Bahrain 6H with two fourth and one sixth place respectively.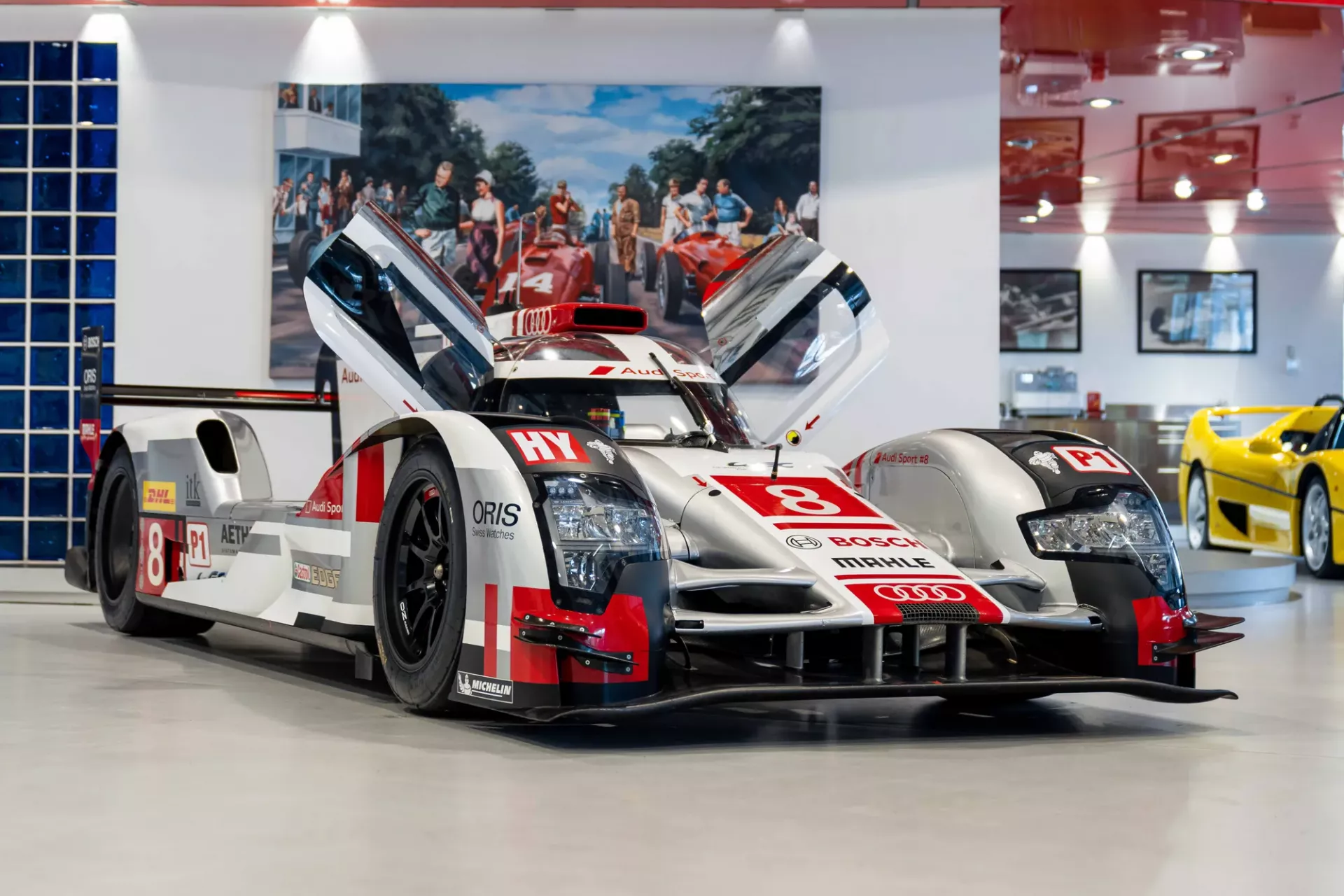 The Audi R18 e-tron quattro is powered by a 4-litre V6 TDI engine developing 550 horsepower. It should be remembered that Audi was running its LMP1 in the 4 megajoule class against Porsche and Toyota.   Needless to say, such a model is very rare...