HWA EVO - the revival of a motorsport classic as a unique customer car
HWA AG has been established as a manufacturer of successful racing cars and fascinating sports cars for many years. Now the Affalterbach-based company is positioning itself further as an independent car manufacturer and has announced the development of the HWA EVO. The road-legal sports car is a furious reinterpretation of the legendary Mercedes-Benz 190E 2.5-16 Evo II - equipped with state-of-the-art technologies. Delivery of the HWA EVO, which is limited to 100 units, is expected to begin at the end of 2025.
HWA combines its historic motorsport DNA with know-how from the present and future. The result bears the name HWA EVO and is an ultra-modern homage to one of the most famous DTM cars of all time, the Mercedes-Benz 190E 2.5-16 Evo II. The Evo II, of which only 500 were produced for homologation purposes, was a design icon of the early 1990s and set benchmarks for design and performance. Klaus Ludwig raced it to his first DTM title with Mercedes-Benz in 1992.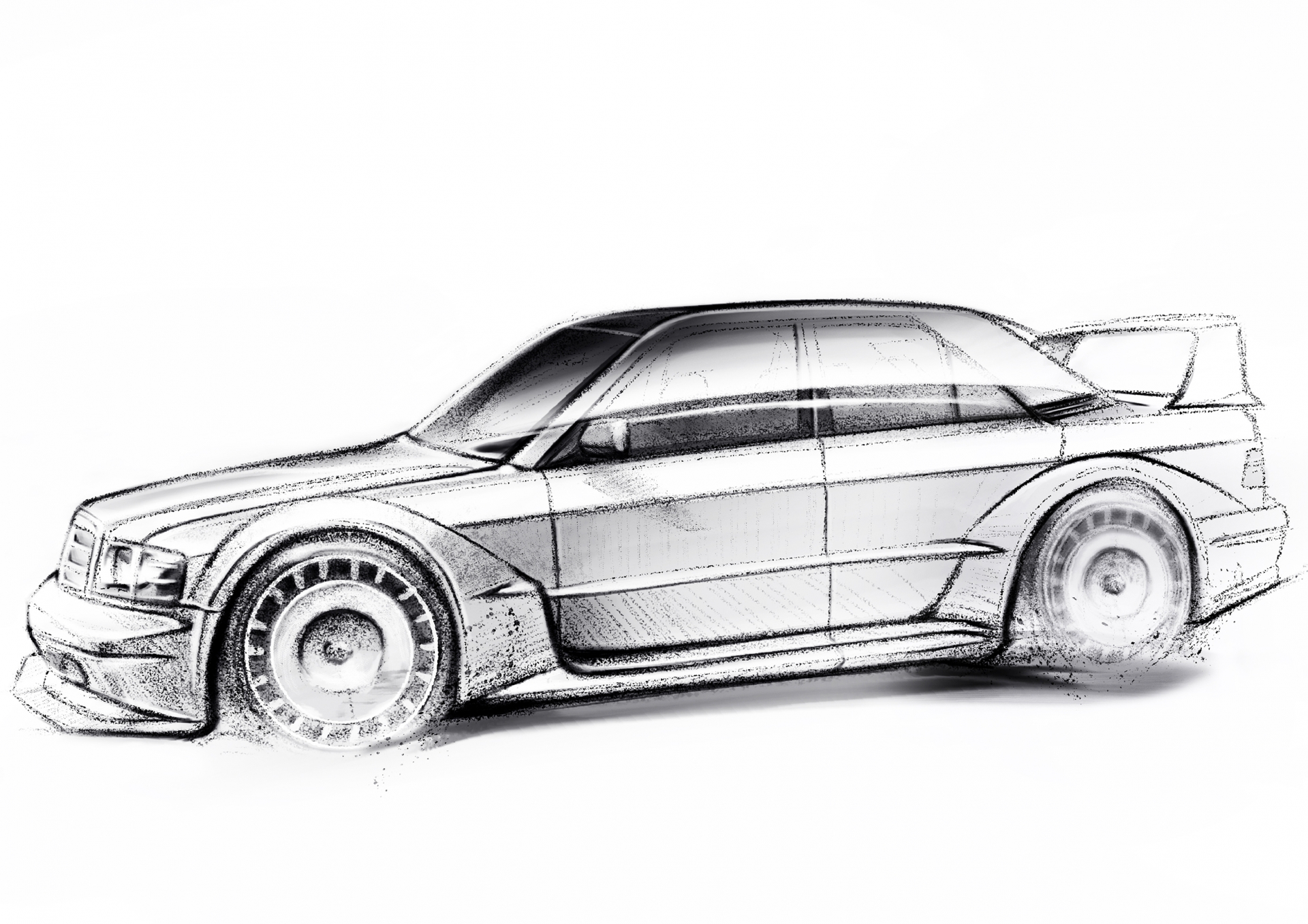 After the initial ideas of reinterpreting an absolutely iconic car and returning it to the road with modern technology, the first concept drawings were created. Designers and technicians worked closely together to turn this idea into reality. The HWA EVO takes up the design language of the classic and fills it with future-oriented technologies. The HWA EVO is based on the Mercedes-Benz W201 series. The car will be developed by HWA AG and produced using state-of-the-art technology in terms of powertrain, performance, chassis, brakes, aerodynamics and safety.
The exact technical specifications are currently being finalized. The price of this extraordinary automobile starts at 714,000 euros (plus VAT). The first units of the HWA EVO are expected to be delivered by the end of 2025. The HWA EVO embodies the present and future of HWA AG like no other car. To mark the company's 25th anniversary, during which time HWA AG has grown to become a major player in the engineering and production of high-performance cars, HWA wants to offer its customers something very special with the HWA EVO.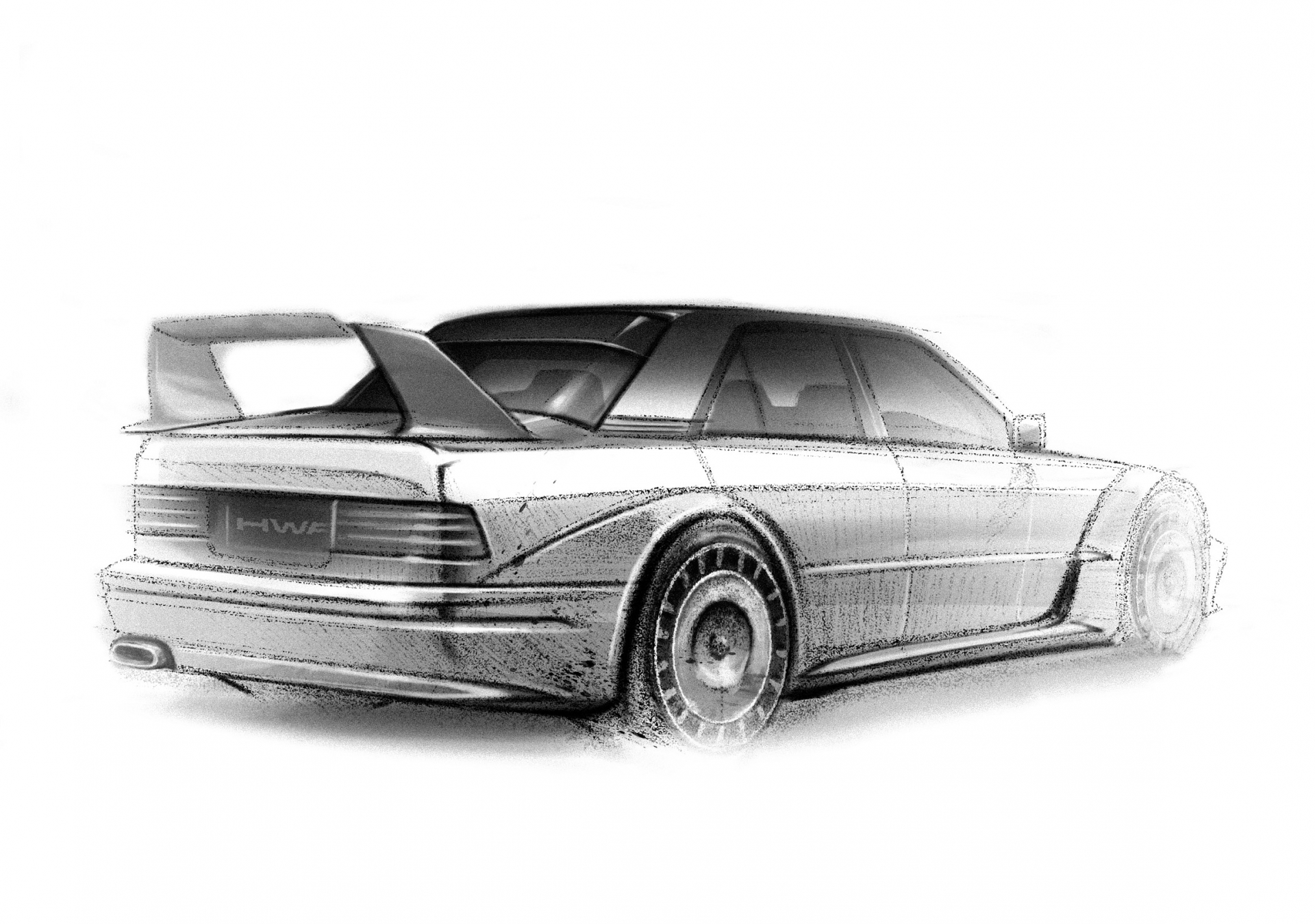 Preparations are underway for a partnership with CURATED for the HWA EVO project. The US company is recognized as a leader in the segments of historic sports cars and restomod vehicles and is a profound expert in the market with excellent sales expertise. HWA AG and CURATED want to combine their skills so that the HWA EVO has the best prerequisites to become a great success.