Test Day - Ferrari finishes on top
Already dominant this morning with the #50 499P, Ferrari maintained its lead in the afternoon with the #51 and Antonio Giovinazzi, who set the fastest lap in 3'29"504.
While it's always wise to be cautious when summing up the 24 Hours of Le Mans Test Day, Ferrari will go down in history as the brand that put its name at the top of the timesheets for both of the day's sessions.
After Antonio Fuoco and the #50 499P in the morning session, it was the turn of Antonio Giovinazzi and the #51 499P to be the fastest on track. With a best lap of 3'29"504, the Italian, teamed with Alessandro Pier Guidi and James Calado, took the lead over the n°6 Porsche 963 - Porsche Penske Motorsport, driven by Laurens Vanthoor - Kévin Estre - André Lotterer (3'29"648). The gaps narrowed at the top of the Hypercar standings, as the top 3 was completed by the #7 Toyota GR010 Hybrid of Kamui Kobayashi - José Maria Lopez - Mike Conway. 
After its off this morning with Mike Conway at the wheel at Tertre Rouge, the #7 was able to return to the track as normal, following repairs carried out by the Japanese firm's mechanics.
The second Ferrari #50 of Fuoco - Nielsen - Molina and the second Porsche Penske Motorsport #75 of Nasr - Jaminet - Tandy entered the top 5, all of them under 3'30" per lap.
The first Peugeot 9X8 #93 of Vergne - Jensen - di Resta was 7th, ahead of the first Cadillac V-Series.R #2 - Cadillac Racing of Lynn - Westbrook - Bamber 8th in 3'30"874. Next came the second Toyota n°8 of Buemi - Hartley - Hirakawa and the Peugeot 9X8 #94 of Duval - Menezes - Müller.
Pietro Fittipaldi waited until the final moments to lower the LMP2 benchmark with the Oreca 07 #28 - Team JOTA in 3'35"472. The times really go down in the very last minutes, as Ferdinand Habsburg (Oreca 07 #31 - Team WRT) and André Negrao (Oreca 07 #35 - Alpine Elf Team) moved up to second and third place, in 3'36"246 and 3'36"644 respectively.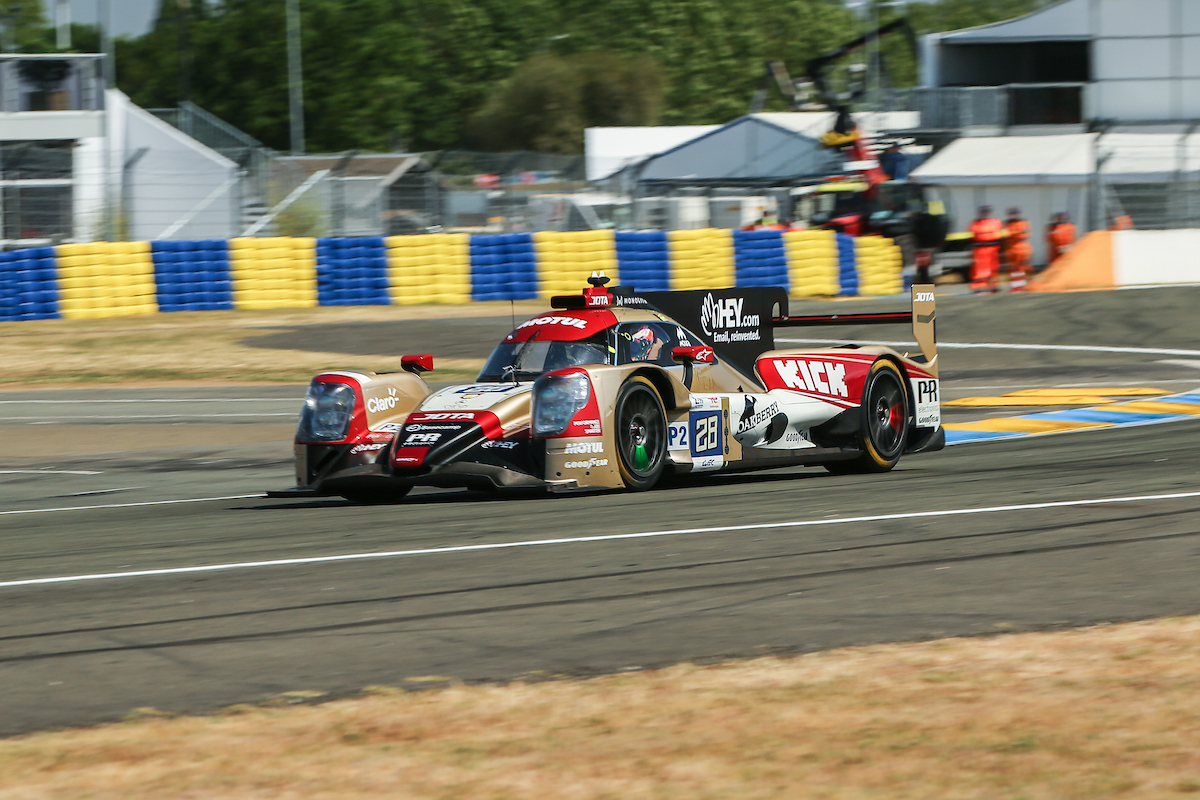 The Chevrolet Camaro ZL1 Nascar #24 - Hendrick Motorsports of Jenson Button - Mike Rockenfeller - Jimmie Johnson puts in a fine performance in 3'53"761, ahead of all the GTE Am cars.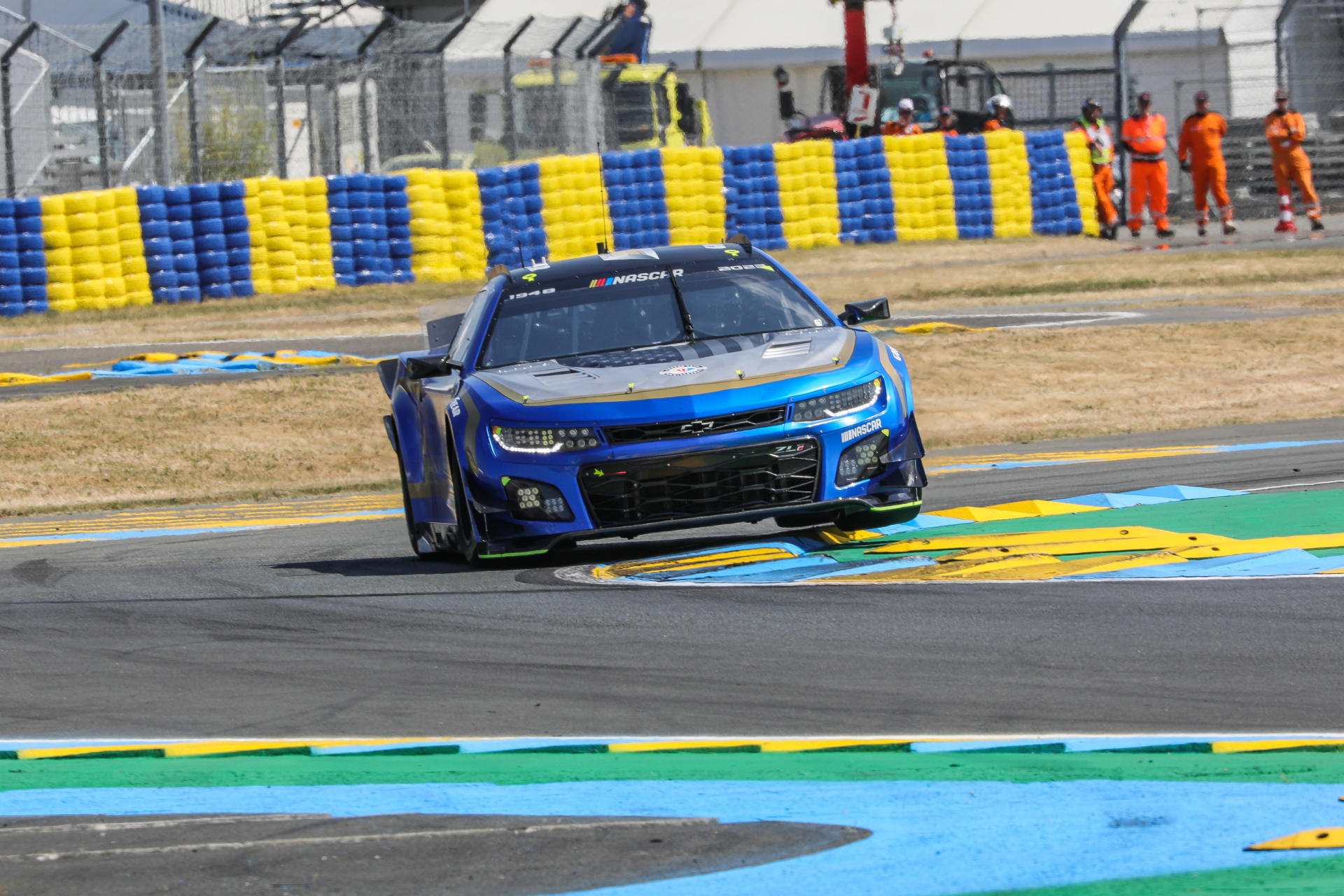 GTE Am saw the domination of the Ferrari 488 GTE #66 - JMW Motorsport of Thomas Neubauer - Louis Prette - Giacomo Petrobelli, best time in 3'56"088. Next came the Ferrari #54 - AF Corse of Francesco Castellacci - Davide Rigon - Thomas Flohr and the Ferrari #57 - Kessel Racing of Takeshi Kimura - Scott Huffaker - Daniel Serra.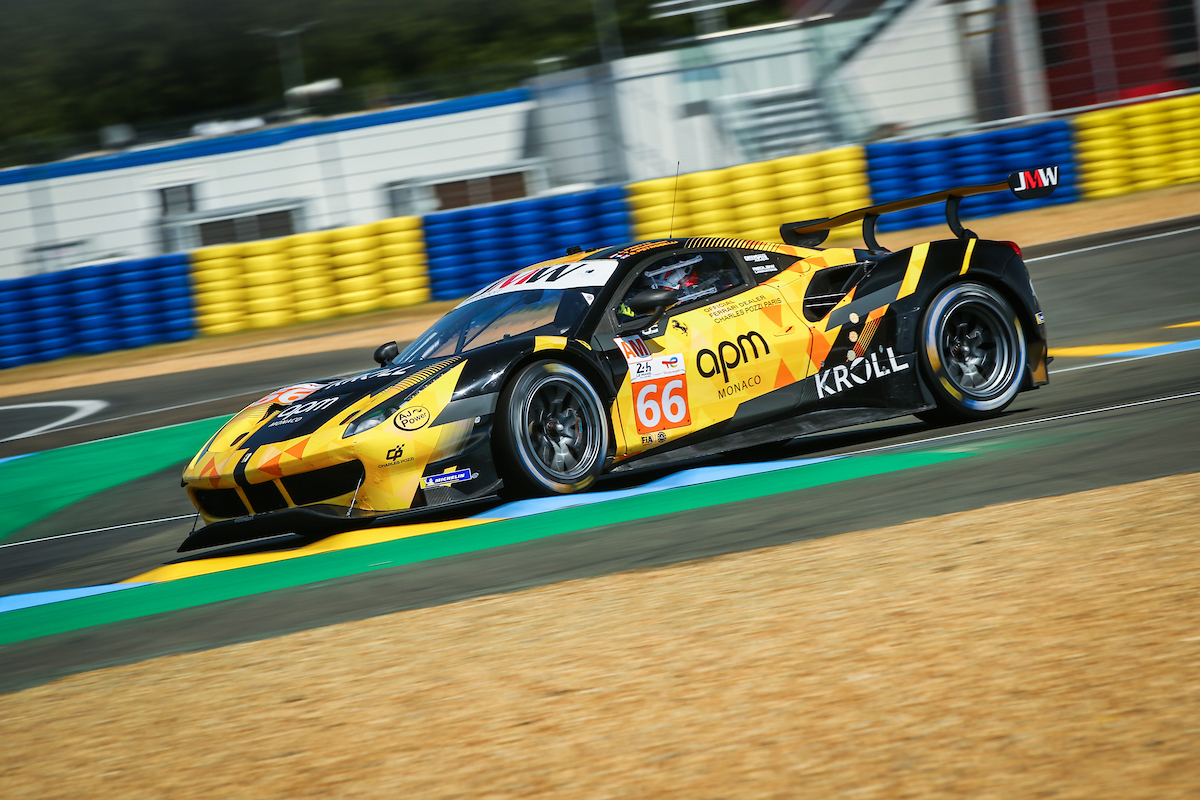 The next running of the 2023 Le Mans 24 Hours is now scheduled for Wednesday June 7, with free practice 1 starting at 2pm.
The afternoon lap times are HERE
Afternoon lap times driver by driver are HERE
Combined lap times are HERE