Mercedes-AMG Team GetSpeed fields 'Art Car' at the 24h Nürburgring
The 51st ADAC TotalEnergies 24-hour race will be contested on the Nürburgring-Nordschleife next weekend. The legendary circuit in the Eifel region, which has been the setting for many historic races overt the past century, has always been closely associated with the Mercedes-AMG brand.
Two overall victories in the 24-hour race in 2013 and 2016 consolidated this close connection. Mercedes' deep roots at the Nürburgring will once again come to the fore in this year's edition of the endurance classic in the Eifel hills with the entry of a specially designed 'Art Car'.
The number 3 Mercedes-AMG GT3 entered by Mercedes-AMG Team GetSpeed has been decorated by Andrew Mytro with a striking green livery that is a moving and animated tribute to the 'Green Hell', a nickname first given to the circuit by Sir Jackie Stewart. The amazing design marks the further extension to 2026 of the partnership between AMG and the Nürburgring. Since this close relationship was established in 2017, AMG has had a high commercial visibility at the circuit, and the brand has also provided the official 'Beast of the Green Hell' Mercedes-AMG GT R co-pilot vehicles.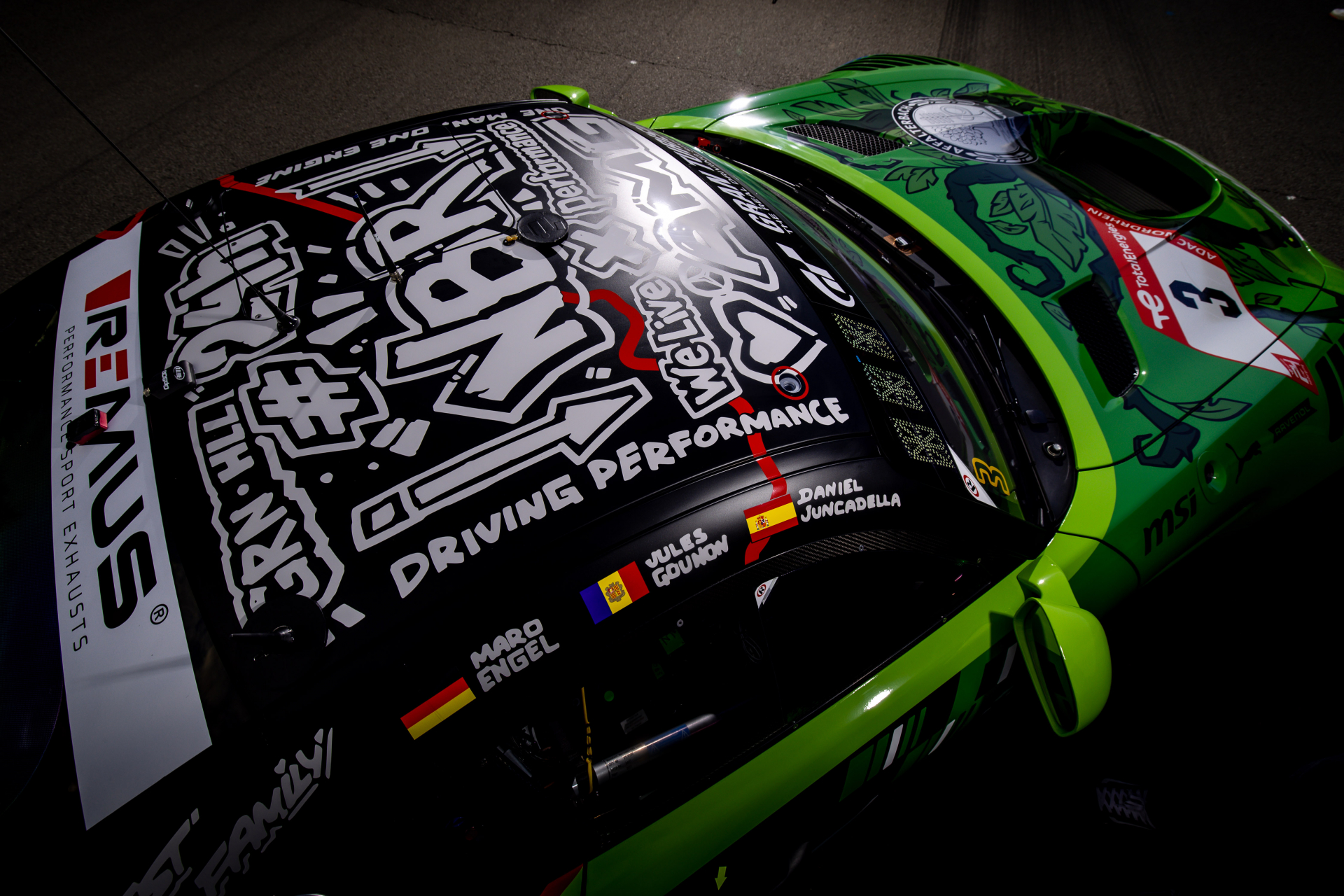 Mercedes-AMG Customer Racing is also pleased to announce a return to the #WorldsFastestFamily at the 24-hour race: Edoardo Mortara (SUI) joins the line-up as the fourth driver in the Mercedes-AMG GT3 #4 entered by Mercedes-AMG Team BILSTEIN. The additional nomination was also made because his compatriot Philip Ellis was not feeling 100% fit at the beginning of the week. In the past, Mortara celebrated victories with Mercedes-AMG in the FIA GT World Cup in Macau and in the DTM. He also has plenty of experience in the notorious "Green Hell".