Acura notches landmark first GTP win with Meyer Shank 24 Hours of Daytona repeat
The new era of GTP hybrid prototype competition begins with a most memorable race.
The debut of the IMSA WeatherTech SportsCar Championship's newest class not only lived up to expectations, but arguably outperformed it with one of the most dramatic runs to the Rolex 24 At Daytona overall victory in recent memory. It all unfolded in front of a rapt international television audience and a record crowd at Daytona International Speedway.
Meyer Shank Racing's Tom Blomqvist drove the pole-winning No. 60 Acura ARX-06 to a 4.190-second victory, to win the Grand Touring Prototype (GTP) class win in the first race with hybrid-powered prototypes. It was the second consecutive and third overall Rolex 24 victory for the Meyer Shank team, which led a race-best 365 of the 783 laps, crossing the stripe 4.190 seconds ahead of Filipe Albuquerque in the No. 10 Konica Minolta Acura ARX-06 from Wayne Taylor Racing with Andretti Autosport.
The Cadillac Racing Cadillac V-LMDh cars from Chip Ganassi Racing finished third (with driver Renger van der Zande in the No. 01) and fourth (Earl Bamber in the No. 02). The top four cars were separated by 11.176 seconds after 24 hours of racing on the 3.56-mile Daytona International Speedway road course.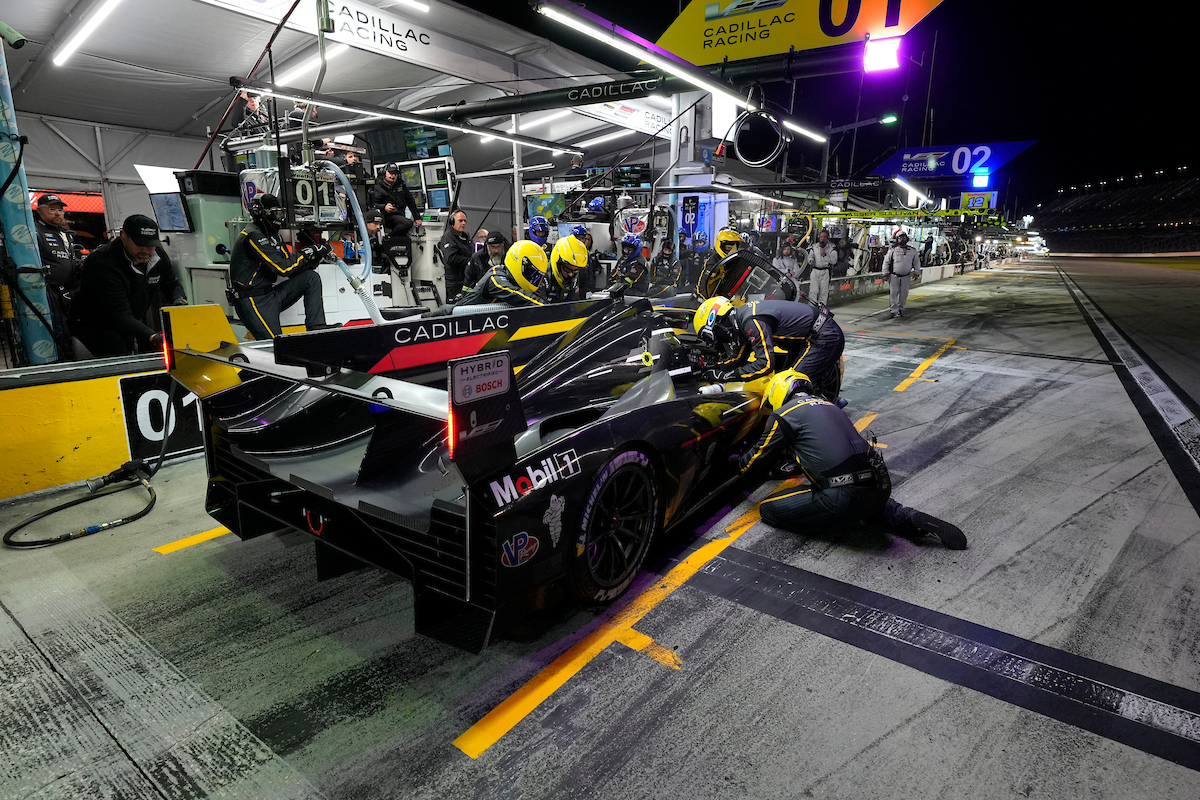 "I knew we had a fantastic car, unbelievable,'' said an excited Blomqvist, who won the 2022 Rolex 24 in his first race with Meyer Shank and went on to collect the Daytona Prototype international (DPi) class championship. "I just have to say, a massive 'well done' to everyone who's been a part of this project.''
"What a car we've built and I'm so grateful to be able to drive that and be trusted with the duty to take it to the finish. Amazing, I was a bit nervous because the (No.) 10 car was definitely the second fastest car when it came down to it. But yeah, we held it off and had to take it to another level to secure this victory.''
Blomqvist shared the car in the race with Colin Braun, Helio Castroneves and Simon Pagenaud, the latter duo also part of last year's Rolex 24 triumph. Today's victory, in fact, is Castroneves' third straight in the iconic race, tying late sports car legend Peter Gregg for most consecutive overall victories in sports car racing's renowned season opener.
"This team is amazing. This is absolutely a dream come true,'' Castroneves, the four-time Indianapolis 500 winner said after once again convincing his teammates and team owners Mike Shank and Jim Meyer to climb the track fence in celebration.  "So happy to start the year like that and keep it going.''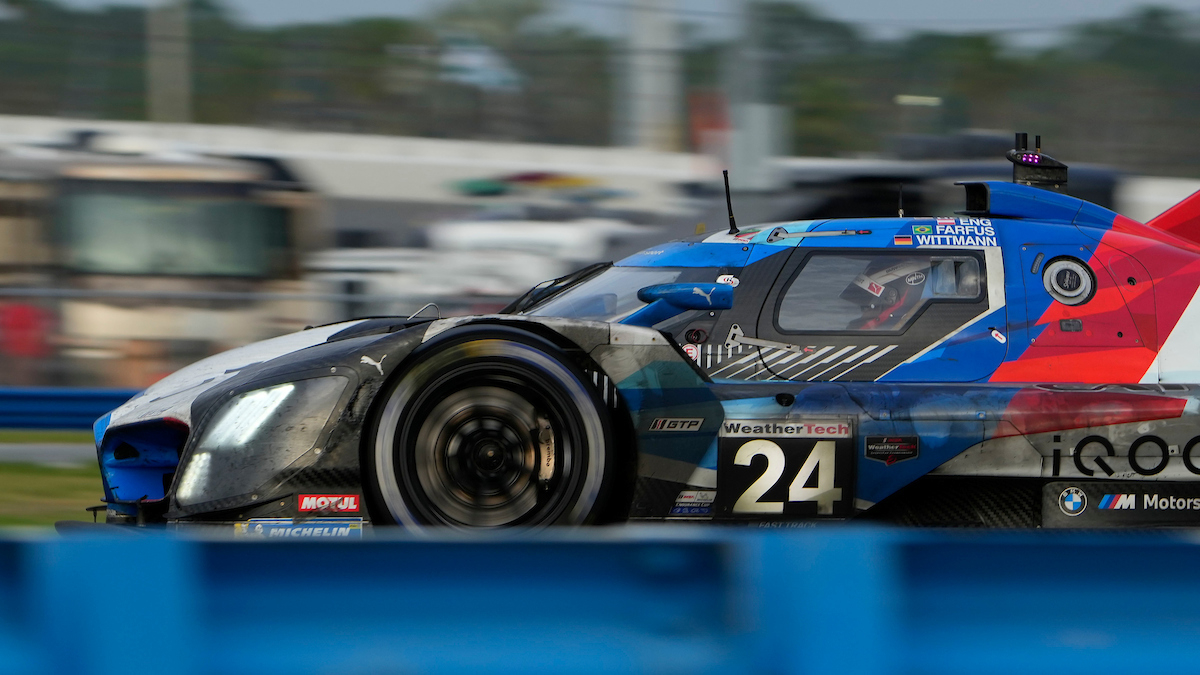 Pagenaud, Castroneves' teammate on the Meyer Shank IndyCar team, was also all smiles, earning his second straight Rolex winner's watch.
"I think I'm getting used to it,'' he joked, adding, "I'll tell you what, it was tough out there but it was fun. I'm going to savor this one."
The MSR No. 60 Acura led the final 97 laps despite having to repair the gearbox midrace and worrying whether it would indeed make it to the end. It marks the third straight Rolex 24 overall victory for Acura, which also won with the WTRAndretti team in 2021.
Nine hybrid prototypes made the highly anticipated debut of the GTP class in the race. All but one were still running at the finish, including the top six overall finishers, an impressive outing for a car making its first competitive showing in one of the longest, most grueling events on the schedule.
The celebratory feeling went from track to pits to company brass. The first win in a totally new car elicited both relief and confidence. The finish of the race, the reliability and competitiveness a good sign for all.
"It feels unbelievable,'' said David Salters, president of Honda Performance Development (HPD), which developed the race winner. "The real privilege is to work with those people (Acura teams) and achieve days like today. We all know it doesn't happen all the time. Was it worth it? It's been two years and I think it's the best thing I've been involved in in my whole life.
"If that isn't a demonstration of precision-crafted performance, I don't know what is,'' Salters added. "It's a landmark moment. It's the pinnacle of sports car racing."