FFF Racing ends its racing activities
The Chinese-flagged team that has carried Lamborghini's colours so high is to end its involvement in competition.
What a story! Founded in 2014 and owned by Fu Songyang, named Rexal FFF Racing, Orange1 FFF Racing Team or FFF Racing Team by ACM, the Chinese team has been in the news for a few years on the GT3 planet, but also in Lamborghini Super Trofeo Europe. A championship in which it still raced in 2022 with former MotoGP star Dani Pedrosa and Swiss Antonin Borga.
Its main achievements ? A title in GT World Challenge Asia 2018, but above all an incredible 2019 season. That year, the team supervised by Andrea Caldarelli - future Lamborghini driver in Hypercar / GTP - won the Blancpain GT Series (ex-appellation of GT World Challenge Europe) but also the Endurance Cup and Sprint Cup with Andrea Caldarelli-Marco Mapelli.
Unfortunately, via its social networks, the Chinese team announced last night that it was putting an end to its racing activities.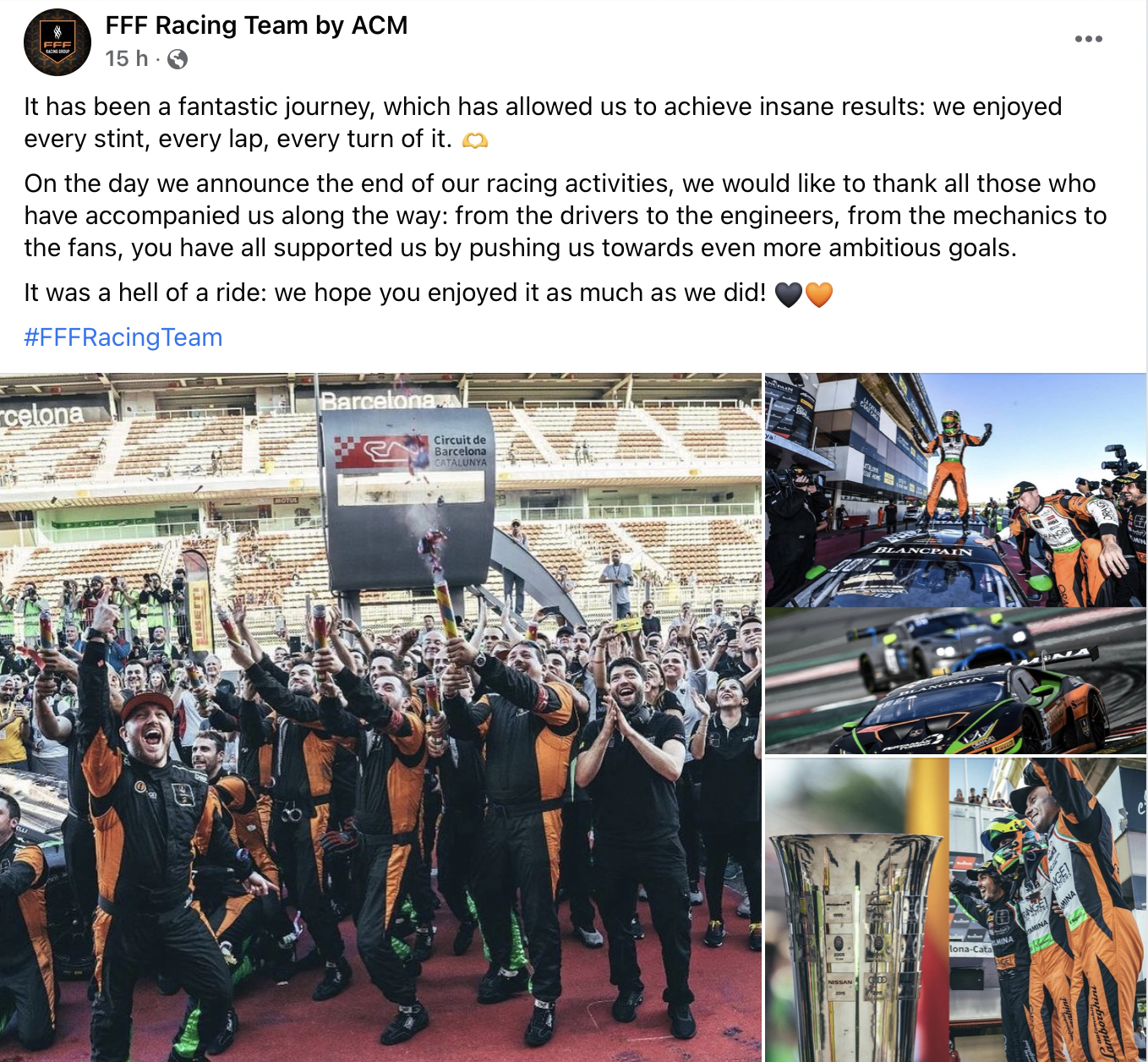 Other successes include the Pro-Am title in the Blancpain GT Series / Pro-Am class, also in 2019, his success at the 2019 Motorsport Games with the Japanese colours and his victory in the GT category at Road to Le Mans in 2020.