De Tomaso Unveils An All-New Track Only, Naturally Aspirated V12 Hypercar
De Tomaso Automobili unveils its debut track only offering, the P900, a naturally aspirated V12 hypercar inspired by the triumphant efforts of De Tomaso's rich history within motorsport.
De Tomaso Automobili, the latest manufacturer of ultra-high performance emotionally-driven hypercars, has unveiled the exterior design of their latest model - the De Tomaso P900, aptly named after the dry-weight of the vehicle (900 kg). 
The two-seater track only variant serves to deliver an authentic LMP-style driving experience when it arrives in Summer 2023, combining uncompromising performance with a degree of elegance and sophistication that De Tomaso has become known for within recent years. 
Just 18 examples of the P900 will be produced globally, with only a small number of allocations still available for purchase. Each vehicle will be meticulously customized to the clients personal tastes with a host of bespoke tailoring options, including a factory run drivers programme (De Tomaso Competizione) which will enable owners from across the globe to connect and share their passion for driving excellence at a range of world class race circuits.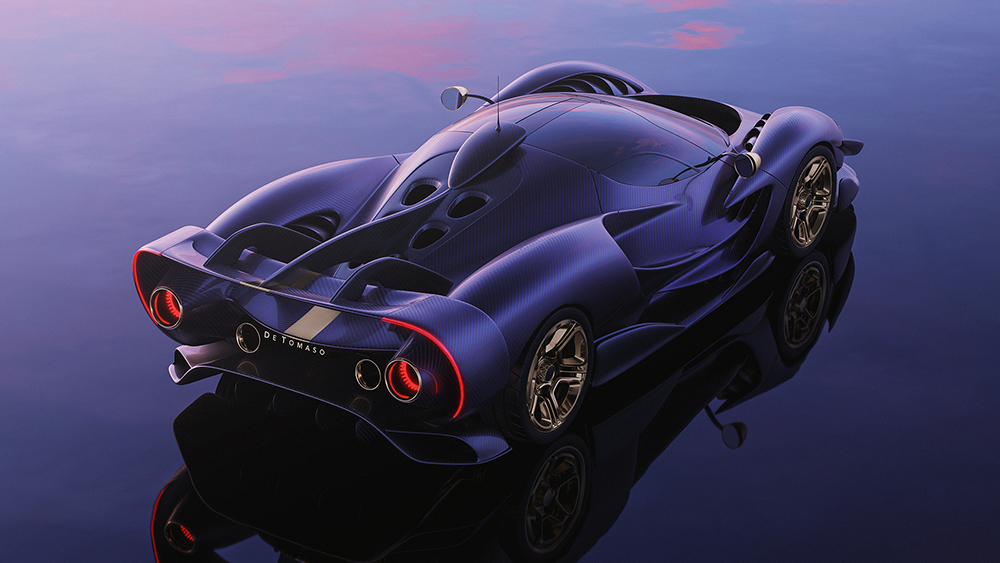 De Tomaso Automobili has brought together a cohort of the world's leading motorsports specialists from the pinnacle of Formula One, endurance racing and aerodynamic development. Jowyn Wong, the lead designer behind the notable P72, heads up the design team, with validation and aerodynamic development assisted by 5x back to back winners of the Le Mans 24 Hours endurance racing series.
And what about competition? Contacted by Endurance-Info, De Tomaso assured us to cut short the rumours that a presence in competition was far too premature at this time... 
The P900 positions itself as a thoroughbred track-tool, the inspiration of which comes from Alejandro De Tomaso's life long passion and obsession with motor racing. As a young man he started his career as a test driver for OSCA in Bologna, Italy. A skilled mechanic, De Tomaso was a man with ambition and grand ideas. In time, he became frustrated with the design limitations imposed by his team and left to found his own company building race cars. Over the years, De Tomaso went on to produce vehicles for some of motorsport's dearest icons. The P900 therefore serves as a mechanical tribute to Alejandro's achievements within motorsport and an ode to his unrelenting passion for racing.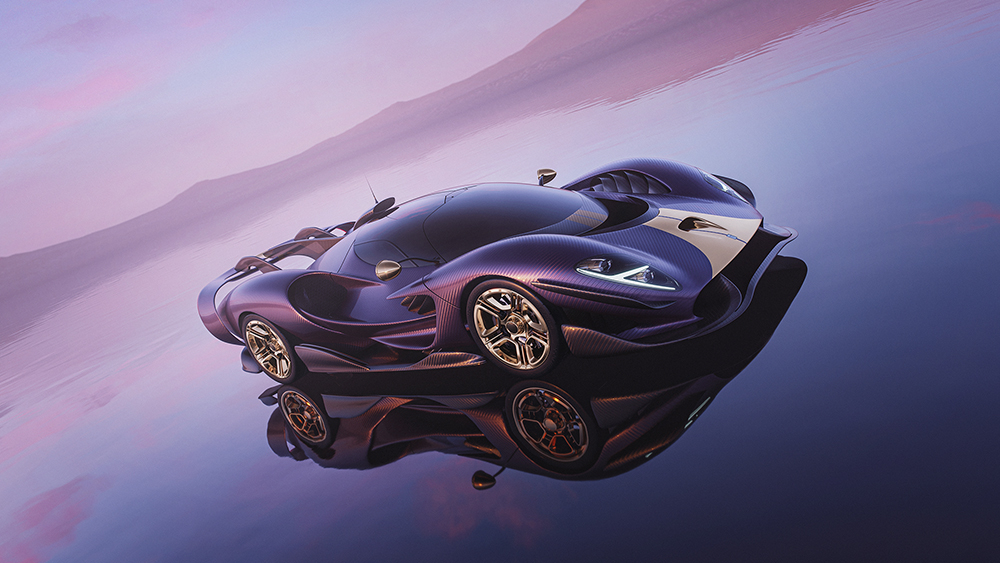 The Powertrain
The bespoke, naturally aspirated V12 engine, hails from Germany and signifies a fresh projection for the De Tomaso hallmark. Enthralled by the long-standing history of De Tomaso, owner and CEO Norman Choi, finds inspiration in the historic archives, using any information he can gather on the past aspirations of the brand to bring light to untold stories within its history. Upon discovering that De Tomaso had originally planned to develop an in-house V12, Norman made the decision to fulfil this dream and continue the work that Alejandro had originally planned, albeit with a modern-day twist. 
While De Tomaso acknowledges the future for electric vehicle technology, their focus remains solely on creating longevity for the naturally aspirated, soulful, internal combustion engines that enthusiasts so often yearn for. Guided by their strategic engineering partner Capricorn, De Tomaso has begun development on an entirely new 12 cylinder platform that can be run solely on synthetic fuel - in essence, the worlds-first carbon neutral V12. The structural (stressed) powertrain boasts a 6.2L capacity, 900 hp and a rev limiter topping out at just shy of 12,300 rpm. 
The development of this new platform not only symbolizes the move towards an alternative future for internal combustion engines but also a commitment to the future vision of De Tomaso. No expense has been spared in the engineering process of this new platform, De Tomaso are confident that this engine will be the lightest and shortest V12 the world has ever seen and hope that this will in turn set the standard for automotive manufacturers looking to continue the legacy of the internal combustion engine.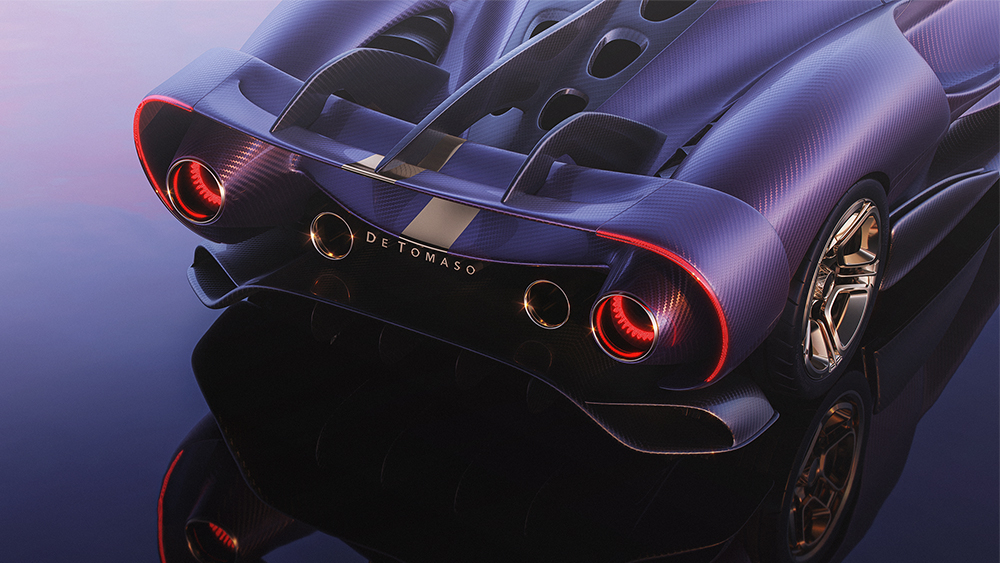 "At De Tomaso, we pay an enormous amount of attention to the driving experience, in part a large majority of this complex matrix can be attributed to the sounds and vibrations, in essence, the feeling of a naturally aspirated engine firing on all cylinders. As a passionate automotive enthusiast, it is difficult for me to accept a silent EV driven future. We believe that alternatives do exist, and the development of our new platform, driven by synthetic fuels, is our solution for keeping this shared passion for the theatre of combustion engines alive. This venture into synthetic fuels, represents our commitment to the pursuit of a zero emissions mobility future without sacrificing the crucial element which we all hold so dear - the soul and symphony of an engine" - Norman Choi, CEO
Synthetic fuels boast a positive future for petrol-heads alike, with properties on par with traditional fuelling methods and an unlimited production capacity. The production of synthetic fuels assists in diminishing carbon dioxide from the atmosphere, offsetting emissions produced by vehicles on the road. With notable organizations such as Formula One making the commitment to change to synthetic fuels by 2026, De Tomaso feels it is necessary for manufacturers to step up their engineering efforts, to satisfy regulatory requirements whilst breathing fresh air into the future of low volume internal combustion engines.
While we are expected to see the launch of the P900 with its bespoke V12  in Q2 of 2023, development of the powertrain will continue into late 2024. For clients looking to take delivery of the vehicle at an earlier date, De Tomaso offers a secondary interim powertrain package, in the form of a Formula One-derived V10 engine supplied by Judd Power with bespoke components instilled by Capricorn. This powertrain option is a modern day adaptation of the reputable block which can be found in the Benetton B197, along with notable LMP1 and historic race cars.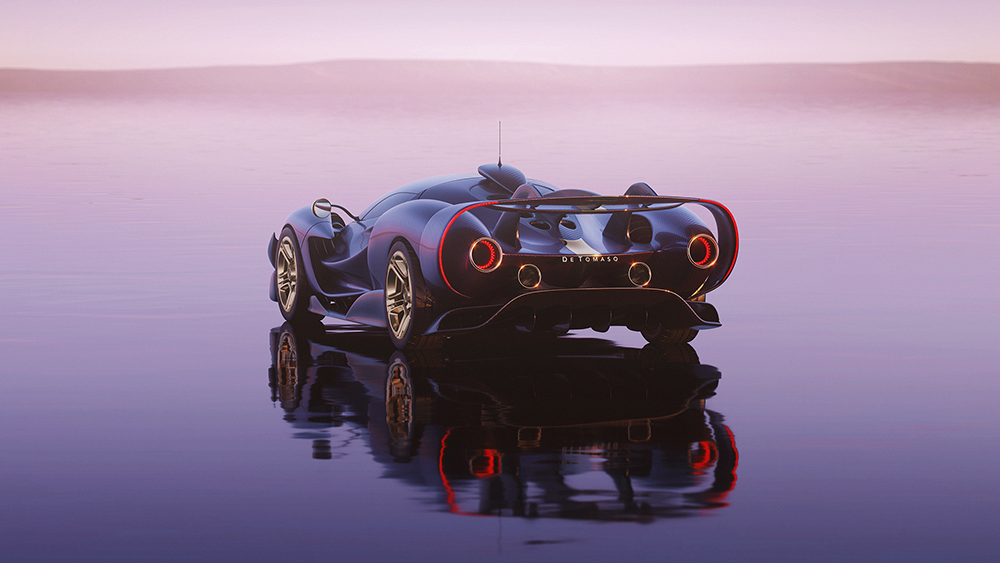 The Performance 
In typical De Tomaso style, the performance figures and details of the P900 will remain a secret for the lucky few who chose to enter into the extreme hypercar programme, although a few details have been released at this time. Power will be driven through the rear-wheels only, with a sequential gearbox at the heart of the car and a full carbon fiber exterior body/chassis. 
Unconventionally, the chassis design will not be shared with De Tomaso's current model, the P72. De Tomaso want to create unique offerings for each segment of the hypercar market and to do this they felt it was important and necessary to start from the ground up, enforcing a full redesign of their all-carbon chassis system. With a stressed engine, the P900 weighs in at (≈) 900 kg with a projected power figure of 900 hp. Coupled with a bespoke Xtrac gearbox development, the powertrain unit itself weighs just shy of 220 kg, an impressive achievement in the world of ultra-low volume high-performance track cars. 
Significantly, De Tomaso stresses the importance of driver engagement and experience. This is a vehicle which is meant to be driven, one which De Tomaso hopes the owners will showcase throughout the year. Every detail of the P900's development has been moulded around driver feel and providing an authentic and accessible racing experience to the gentleman driver.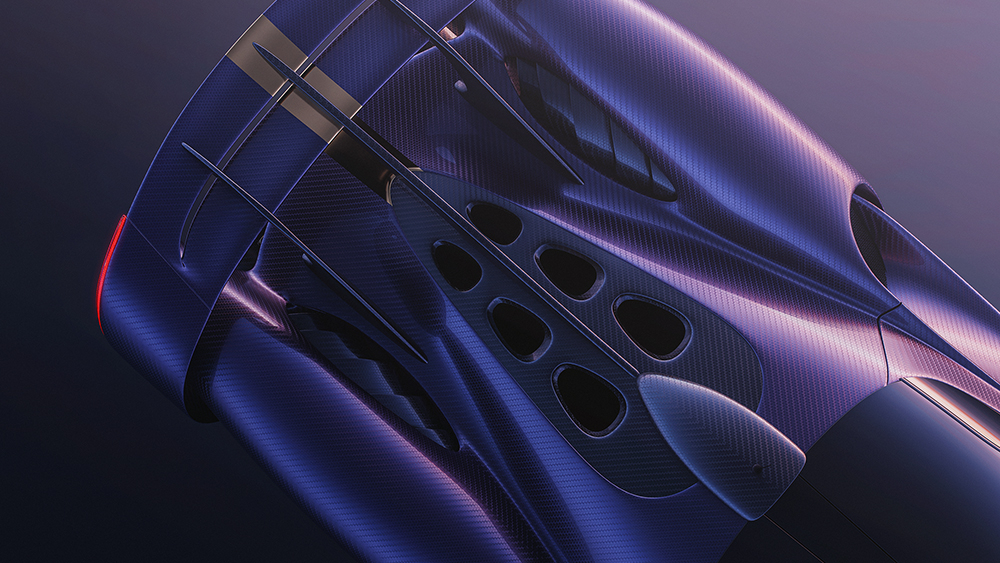 The aerodynamics of the vehicle have been precisely tuned by a world renowned racing team, incorporating an active DRS system into the rear wing along with impressive underfloor developments, leaving ample room for the design team to play with the exterior styling. 
Further performance figures will be made available to the public throughout the development cycle of the vehicle, 
The Design
Designed by Jowyn Wong, the man behind the notable Apollo IE and De Tomaso P72, the P900 encompasses traditional De Tomaso styling with sharp purposeful lines, delivering an unmistakable timeless aesthetic. 
The elegant, swooping curves that can be found on the P72, have been carried over into the P900, albeit with a focus on aerodynamic efficiency and performance, a feat which De Tomaso is proud to say did not come easily. Despite the aggressive race-focused positioning, De Tomaso has not forgotten about the creature comforts enthusiasts desire, creating a sumptuous interior environment complete with cup holders. 
"Our design team have spent a tremendous amount of time overhauling the visual queues of the P72 into a far more performance focused offering. It was critically important for us to maintain the signature De Tomaso DNA without straying too far from our core pillars of elegance and sophistication. The result, we feel, is a car which is evidently aggressive by nature yet still romantic, invoking the emotions of 60's/70's Le Mans Prototypes whilst maintaining a unique and distinctive design language - a true modern day time machine." - Jowyn Wong, Lead Designer.
The Ownership Experience (De Tomaso Competizione)
As part of the P900 ownership experience, De Tomaso is committed to creating an exclusive cohort of the world's most discerning collectors. The brand holds in high regard the customer base which they have built for their preliminary model, the P72, and allocations will be given as preference to existing customers. Each owner will have the pleasure of joining the De Tomaso Competizione programme, a unique and exclusive opportunity to meld with automotive enthusiasts and business minds alike. 
De Tomaso Competizione offers owners the ability to join a scheduled race calendar each year, suited towards gentleman drivers looking to get their racing fix. Owners will be tutored and able to compete head to head at some of the worlds most prestigious and demanding raceways. Included in the package, De Tomaso will supply a dedicated team of mechanics and engineers who will assist with track day setup, vehicle transportation and on-track performance, dialling in the vehicles dynamics to the owners unique requirements. 
Should the owners choose to, De Tomaso will also provide factory storage and maintenance at their Nürburgring facilities in Germany.