Esteban Muth: "André Lotterer is my mentor and an example
Esteban Muth is one of the drivers to follow in the GT world. The Belgian driver, who has just completed two seasons in the DTM, would like to move into endurance racing.
With the end of the FIA WEC in Bahrain last weekend, all the major championships on the endurance scene have reached their verdict. Now, more than ever, the winter mercato is in full swing behind the scenes as teams seek to put together the best teams according to the current regulations.
As we have often mentioned on Endurance-Info, the categorisation of the drivers plays a key role, knowing that, to take the example of FIA WEC or ELMS, at least one Silver must be included in the LMP2 crews and each GT crew must include at least one Bronze and one Silver, the GTE Pro having disappeared with the defunct season. Similarly, the Fanatec GT World Challenge Europe also has categories (the Silver Cup or the Gold Cup, for example), where the drivers with the lowest FIA rankings are in fact those who can make the most difference. A strange paradox of our sport, but that is another debate...
Among those who could be a "good pick" for the 2023 season, Endurance-Info has spotted the young Esteban Muth. Having just turned 21, the Belgian could well be one of the most sought-after silvers at a time when he says he wants to turn to endurance racing.
Esteban, after two years in the DTM, you have openly declared that you want to turn to endurance racing in the future. Why do you want to do that?
I loved the DTM, where I learned a lot, but I must admit that I had a very frustrating second season. I was with Walkenhorst Motorsport team in the new BMW M4 GT3 and things didn't work out as I had hoped. Against the Schubert Motorsport team, which fielded future champion Sheldon van der Linde and Philipp Eng, we were never up to scratch. My only satisfaction comes from the comparison with my teammate Marco Wittmann, who is one of the absolute references in DTM and at BMW. Even if the results don't show it, I think I didn't lose out. In terms of race pace, I was often very close to his times, sometimes even faster. On the other hand, I admit that I often struggled in qualifying.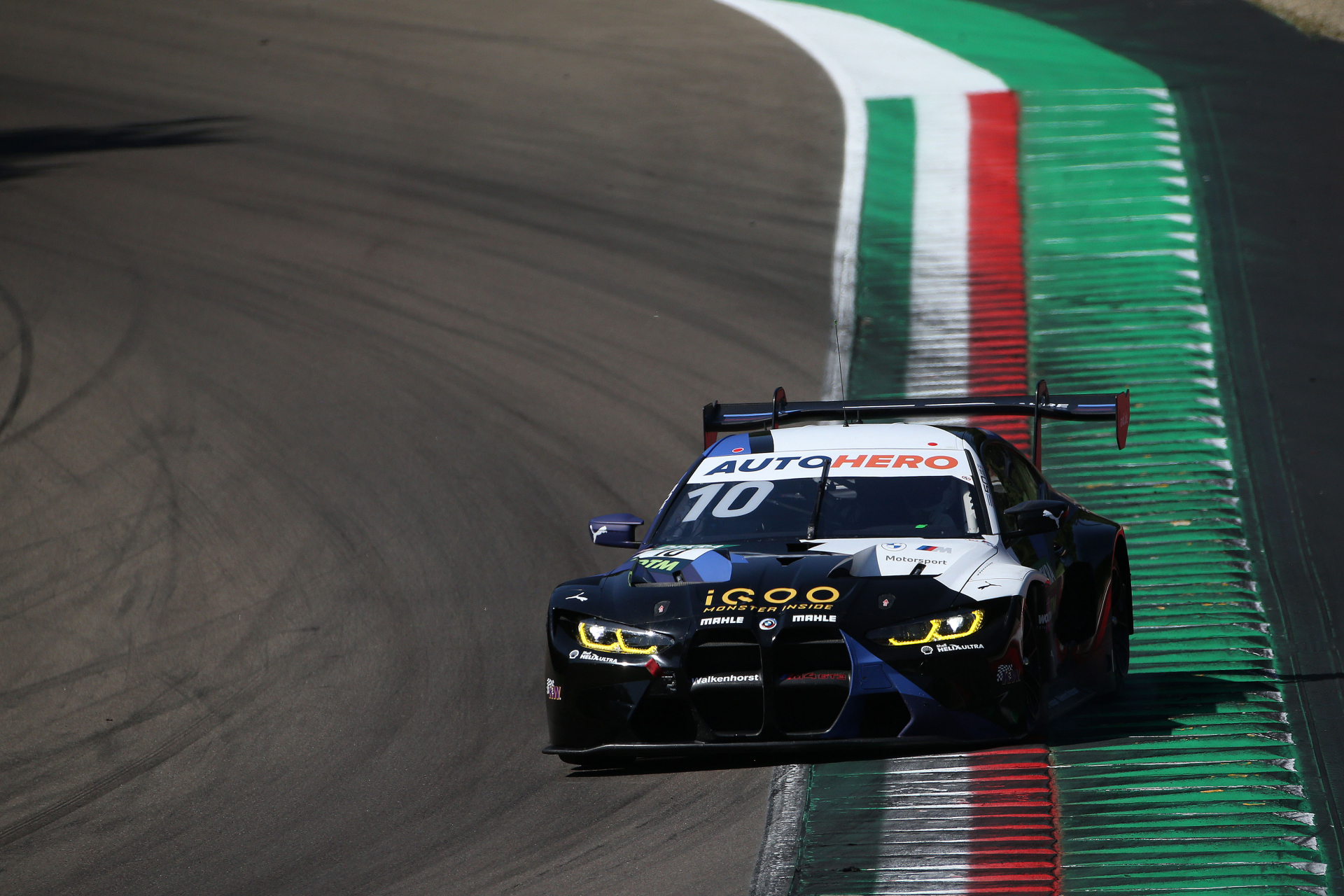 How do you explain this?
There's no secret: I was clearly not driving enough. We did not enough testing and I was using very few new tyres. So I couldn't exploit the peak performance of the tyre in qualifying and I was a few tenths short. Not much, but in DTM there is often less than a second between pole position and 20th on the grid. Every tenth counts and things didn't work out in my favour this year...
All the more frustrating as you were coming out of a year 2021 where many people described you as the revelation of the season?
It's true, 2021 was a very special year. On a T3 Motorsport Lamborghini, I was able to get into the points several times and I showed that I could fight in a field. The people in charge of communication in the DTM even nicknamed me "The Overtaker", which was very nice. The pace was good, with several top 5s in qualifying. However, the team was not trained enough for the pit stops and we lost several seconds and several places each time. Despite everything, I scored points and I am very disappointed that I could not do it again in 2022.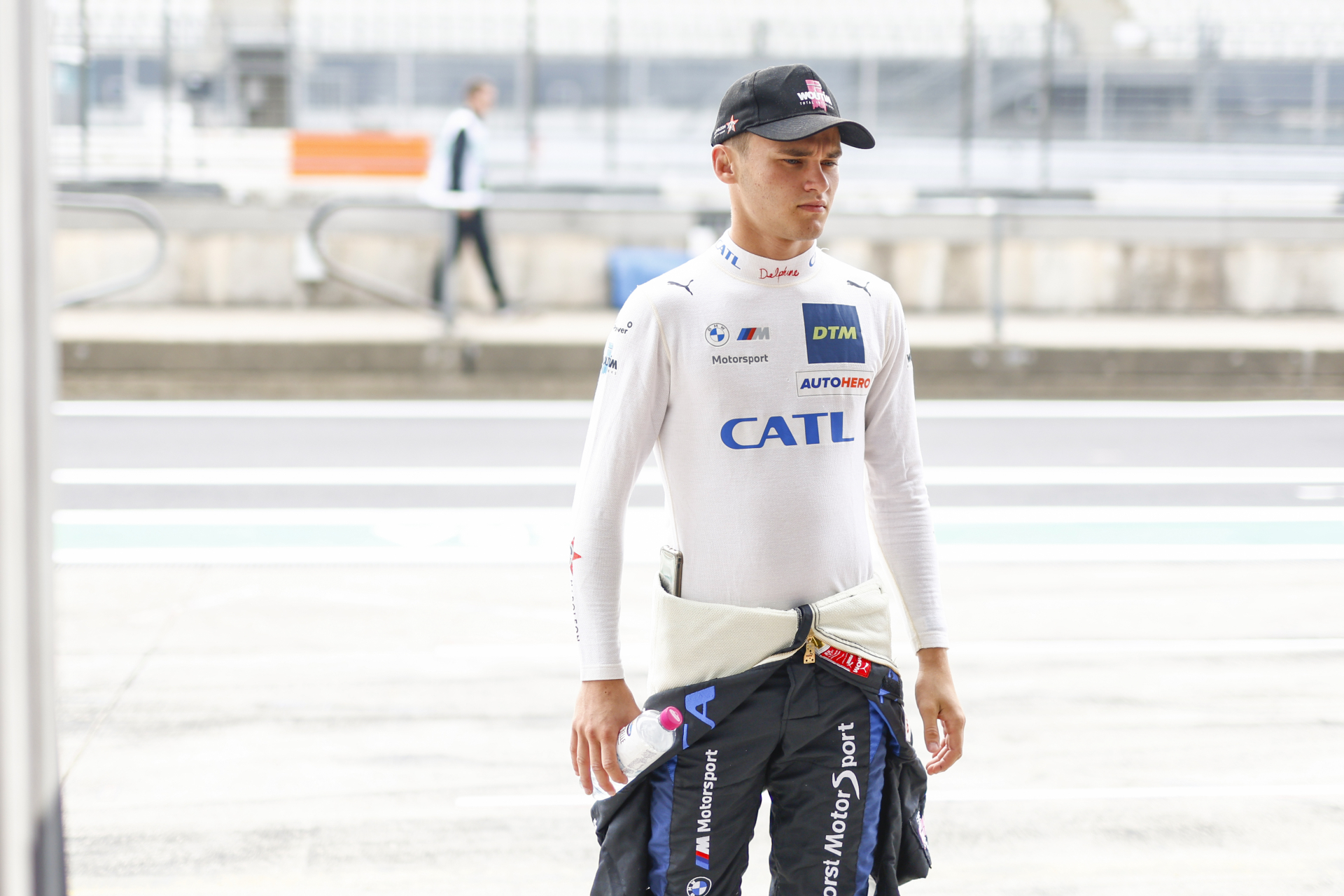 You don't want to continue in DTM?
Of course I wouldn't mind a good offer! The DTM is a very tough championship and the top drivers are all professionals. The sprint format is very exciting, but at this stage of my career it is 50/50. In 2022, my lack of driving experience on a car that the team and I were just discovering was a big disadvantage. There are only eight meetings in the season and when you only have two 40-minute practice sessions, you're actually on track for less than an hour before the first qualifying session. If you're not right in the thick of it, which both Marco and I have experienced a lot of this year, it's very difficult to make up for lost time. So I would love to be back in the DTM, but I would have to be in a situation where I could drive as much as the professional drivers. This year, that wasn't the case.
And why endurance racing?
Because we drive more?!?! (Laughs) More seriously, the 24 Hours of Le Mans or the 24 Hours of Spa make me dream, as many do. For a young driver like me, I think that there are also more possibilities to become a professional driver. There is talk of the arrival of manufacturers in hypercars, which is shaking things up at all levels, but I am also very interested in GT3. Before the 2021 DTM season, I had only done one race in GT3: the 2019 GT World Challenge Europe final in Barcelona, with a Strakka Racing Mercedes. It went really well and we even finished in 9th place (with Romain Monti and Max Koebolt). The plan was to continue with Strakka in 2020, but the team ended its involvement. However, I discovered working with three drivers in the car and it was something I enjoyed. I think I'm a 'Team Player', as they say, and I love the big endurance races on my simulator. So why not in real life? (Laughs)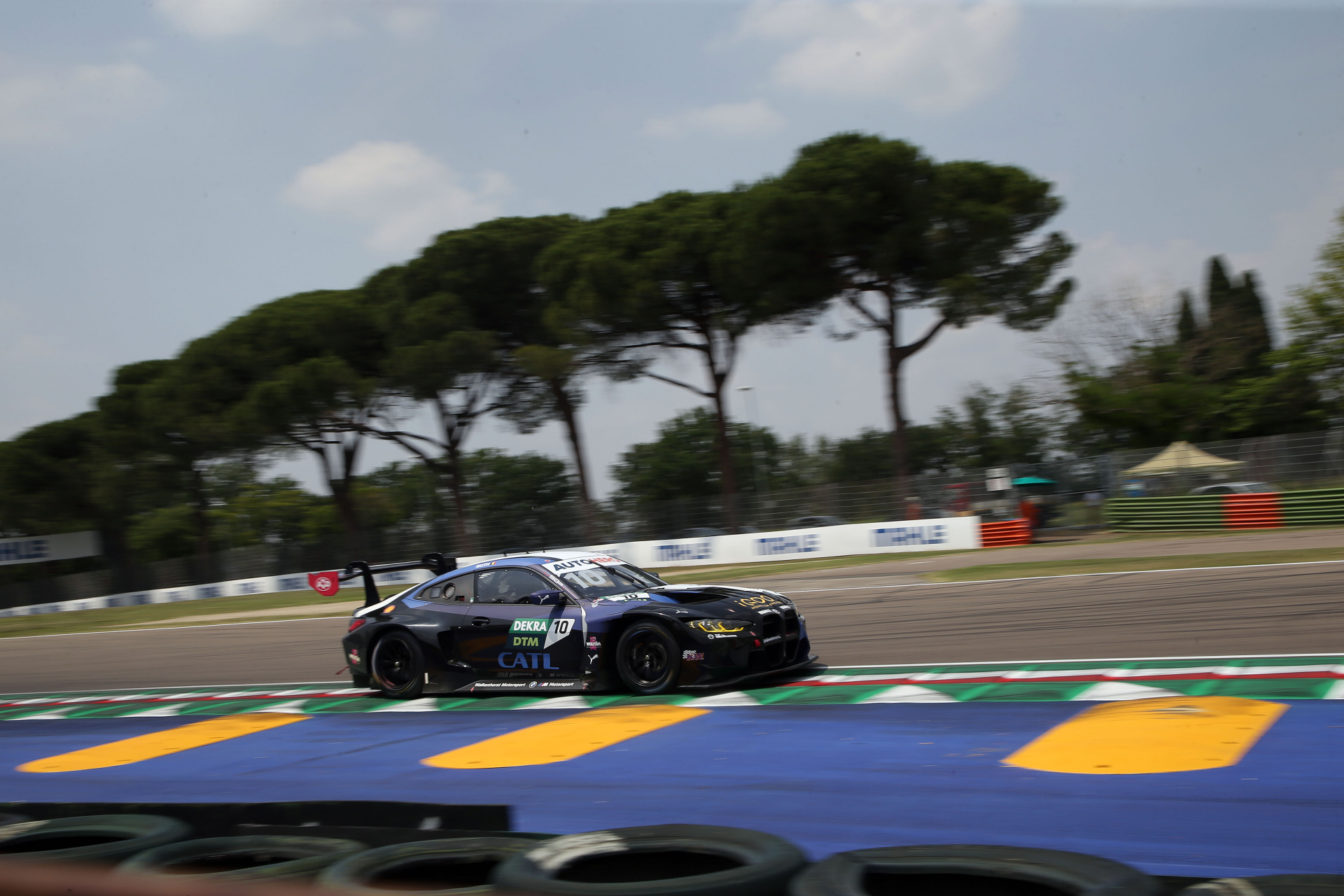 And what are the options for 2023?
At the moment, it's the ink bottle. I have quite a few contacts with teams and it is obvious that my Silver status could be interesting. However, I know that a team also has to make its budget and, on this point, I don't hold all the cards. I don't come from a rich family and I only have my talent to sell. In my heart I am convinced that I can do something good... but I guess every rider tells you that, right? (Laughs) Seriously, I hope to have the opportunity to bounce back in endurance racing after these two years in DTM. André Lotterer has been supporting me since I was in karting. He is my mentor, but his career is also an example for me. To be in a car that can win the 24 Hours of Le Mans, that must be magical...